Genio is a videogame on the history of the Renaissance and has Leonardo designed toys as Kickstarter pledges.
Leonardo da Vinci left more than 6000 folios with sketches on both sides. He wrote many more, but we have (up to now) found those; unfortunately we know for sure that many have been destroyed. Most of what Leonardo has drawn and invented has not yet been object of study. The Genio Project is a collaboration between a developer (Pietro Polsinelli) and a researcher in Renaissance technology (Alexander Neuwahl); Neuwahl in his researches on Leonardo's sketches together with Andrea Bernardoni has found several sketches of toys, for a kite, a yo-yo and a spinning top.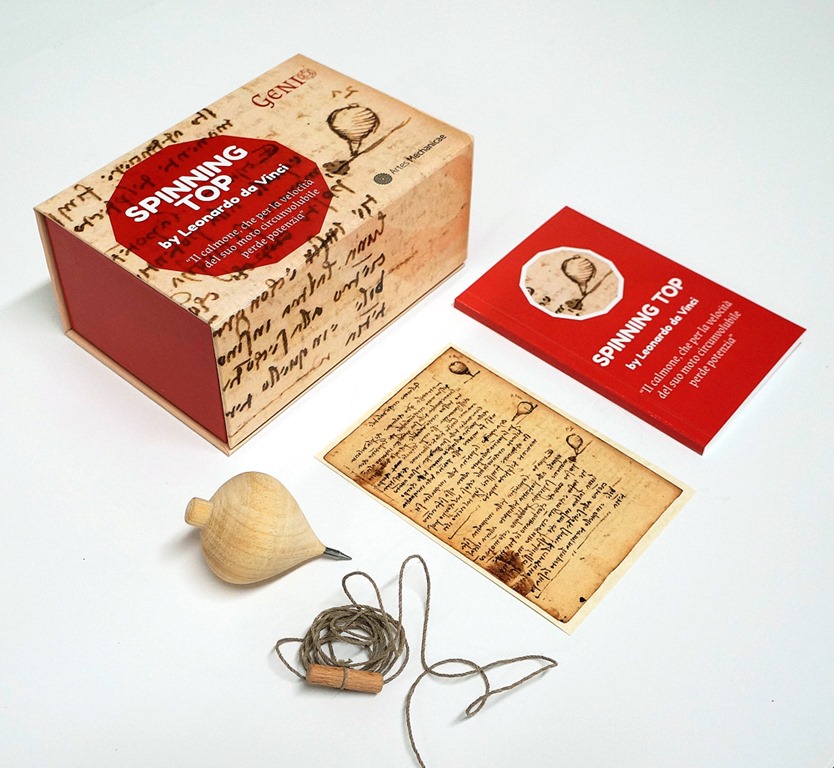 These sketches were done while Leonardo was studying the physical laws of motion; the scientific experimental method had not yet been perfectly defined but Leonardo was already following it in his researches. The kite in particular was one of hundreds of drawings and studies concerning flight; it will not be produced for the moment as the tests with a prototype show that it doesn't fly.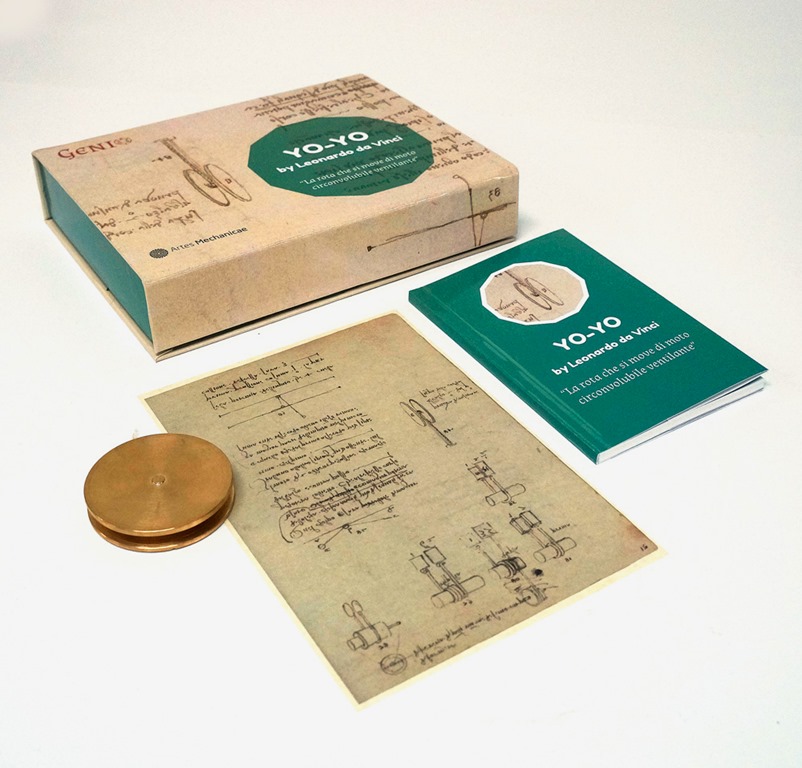 The two other toys will be produced as part of a box set and will be used as pledges for a Kickstarter Genio, going live on March 25th here.
See all the details on the toys and their historic and scientific context in this post: Geniogame.com