How To Guide: Enter Arena Match
An arena match is a competition between Competitors inside one of the sanctuary's many arenas. There are many different types of arena matches from Quick Matches to Tournaments and this article will go threw them all. One of the major reasons for competing in the arena matches is career progression. The rank points gained in the matches are the fastest way to improve your rank, if you win but the same can be said for decreasing your rank if you loose. To enter an arena match you first need to go to the "Hall Of Champions" in any of the 7 sanctuaries. Inside the hall you will find other competitors, a RIG configuration station and the Match Organizer, talk to her to enter a match.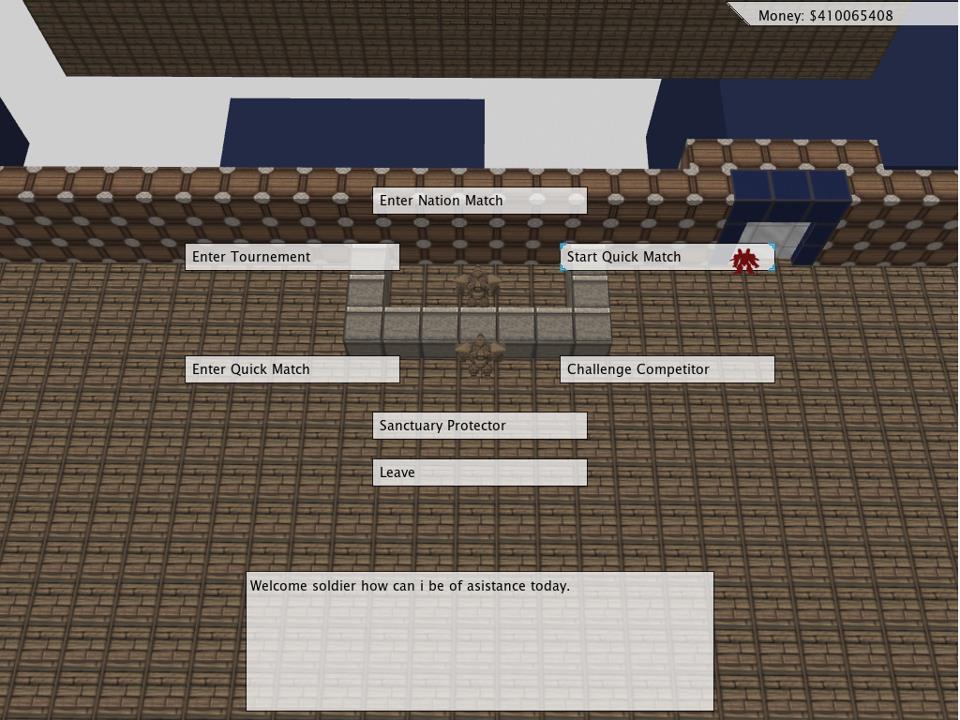 As you can see there are several options for you to choose from so I will go threw them one by one and explain what they are.
-"Sanctuary Protector": This is a match between you and this sanctuary's "Guardian Of Kronos", you can challenge them at any time but it is not recommended till you are an A Rank player or they will likely mop the floor with you. If you manage to defeat all 7 you will get your choice of one of there XL Rifles for you own use (can not be sold of traded).
-"Challenge Competitor": This is a one on one death match between you and the competitor of your choosing, a list of available opponents is given you you. First to 5 kills wins. You can challenge people from your Nation but it is frowned upon.
-"Nation Match": A Nation Match is a one team vs one team match that has been set up by the nations to resolve a conflict in the real world, they are not always available to enter but if they are and you help your nation win you get big money.
-"Tournament": Tournaments come in different styles but the key features the winners move on to the next round and at the end the winner gets the big prize. It also costs money to enter a tournament.
-"Enter Quick Match": Quick Matches are one round matches that come is a wide variety of game modes and are started by competitors so every time you go back they will be different.
-"Start Quick Match": This option allows you to create a match, you get to choose the match type, the arena and a few other key options.
This screen shows the enter quick match screen, when ever you hover over one of the matches its details are shown on the left.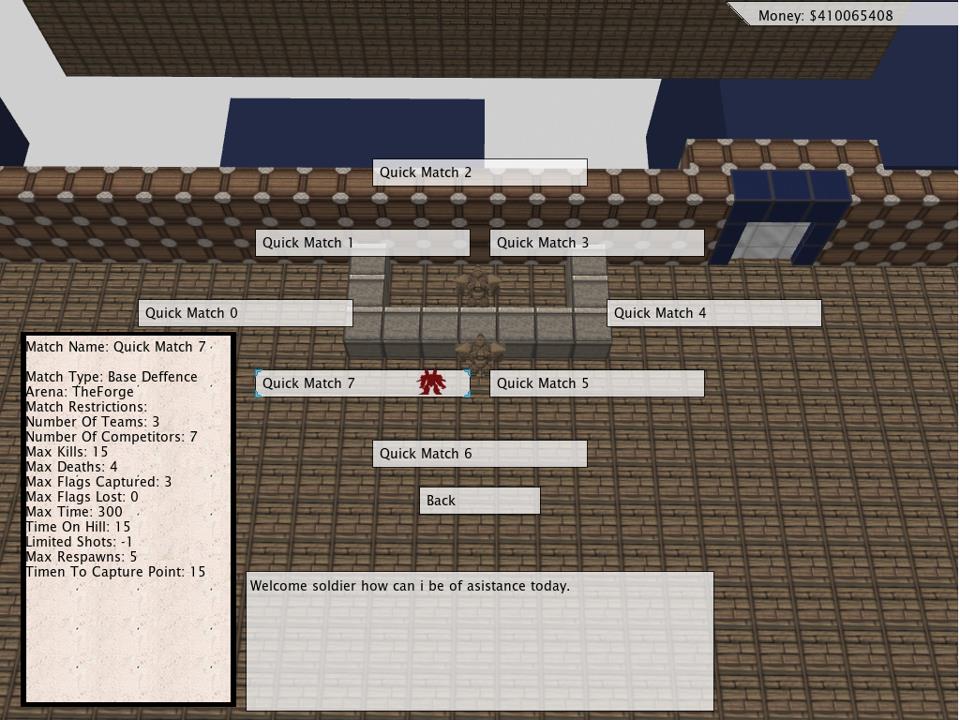 The next two screens show the start quick match screens where you can choose the match type and other match options.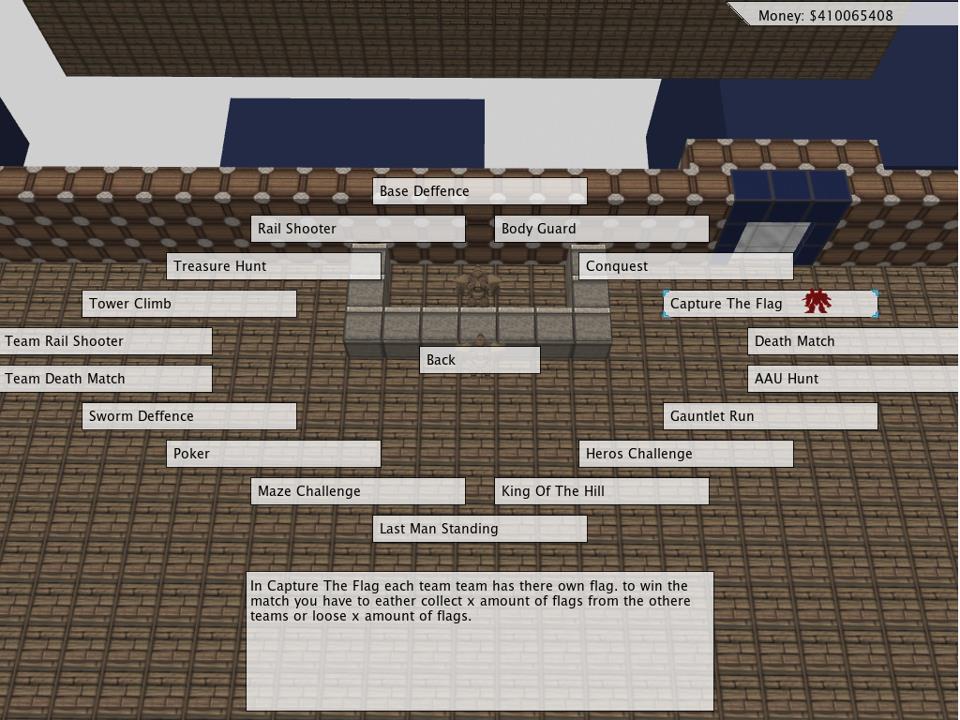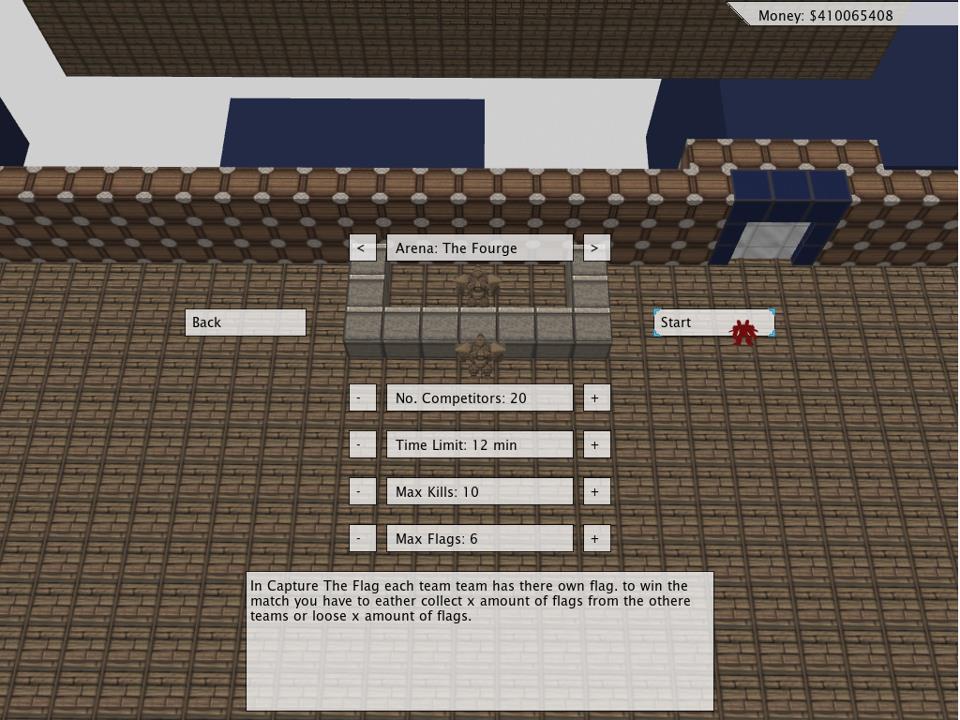 So in a nut shell that is how entering an arena match works in the game. Thanks for your time as always all comments are welcome.
If you want more game news and info follow it on face book.
Facebook.com