Hey everyone,
Here's a quick update on the progress we're making with Football Story.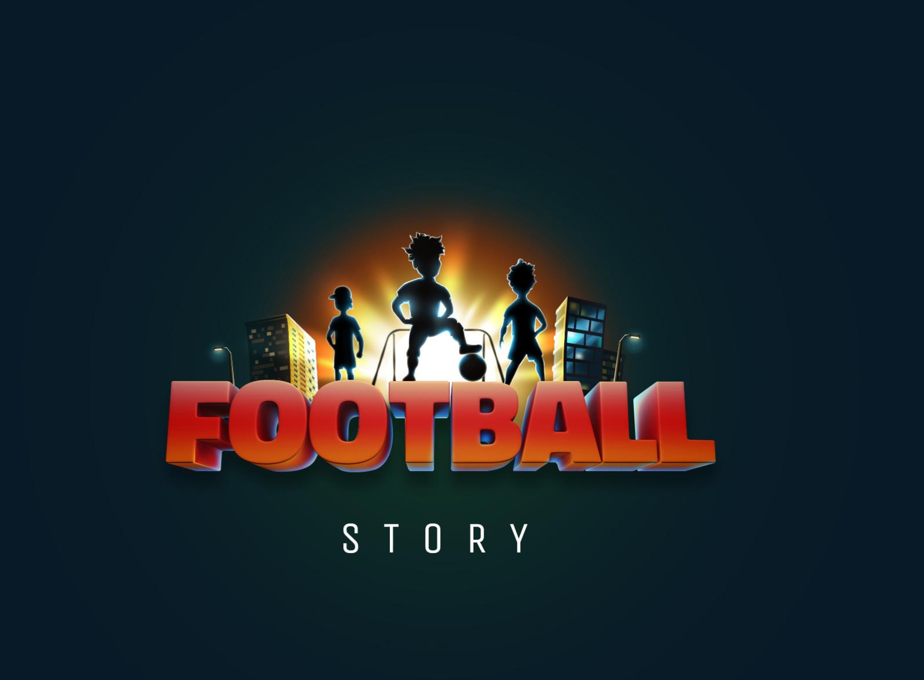 We arranged a closed testing phase last weekend to give early supporters their very first try at the game. Take a look at a video of one of those matches being played:
Participants played a few rounds throughout the weekend, which gave everyone enough time to provide us with some impressions and helpful feedback. We are tweaking the game according to suggestions. Some things we were glad to receive feedback for, as we were already considering changing them internally, whilst many more issues were brought to our attention by the community.
Overall, the biggest concerns are:
1. Unclear which goal belongs to which team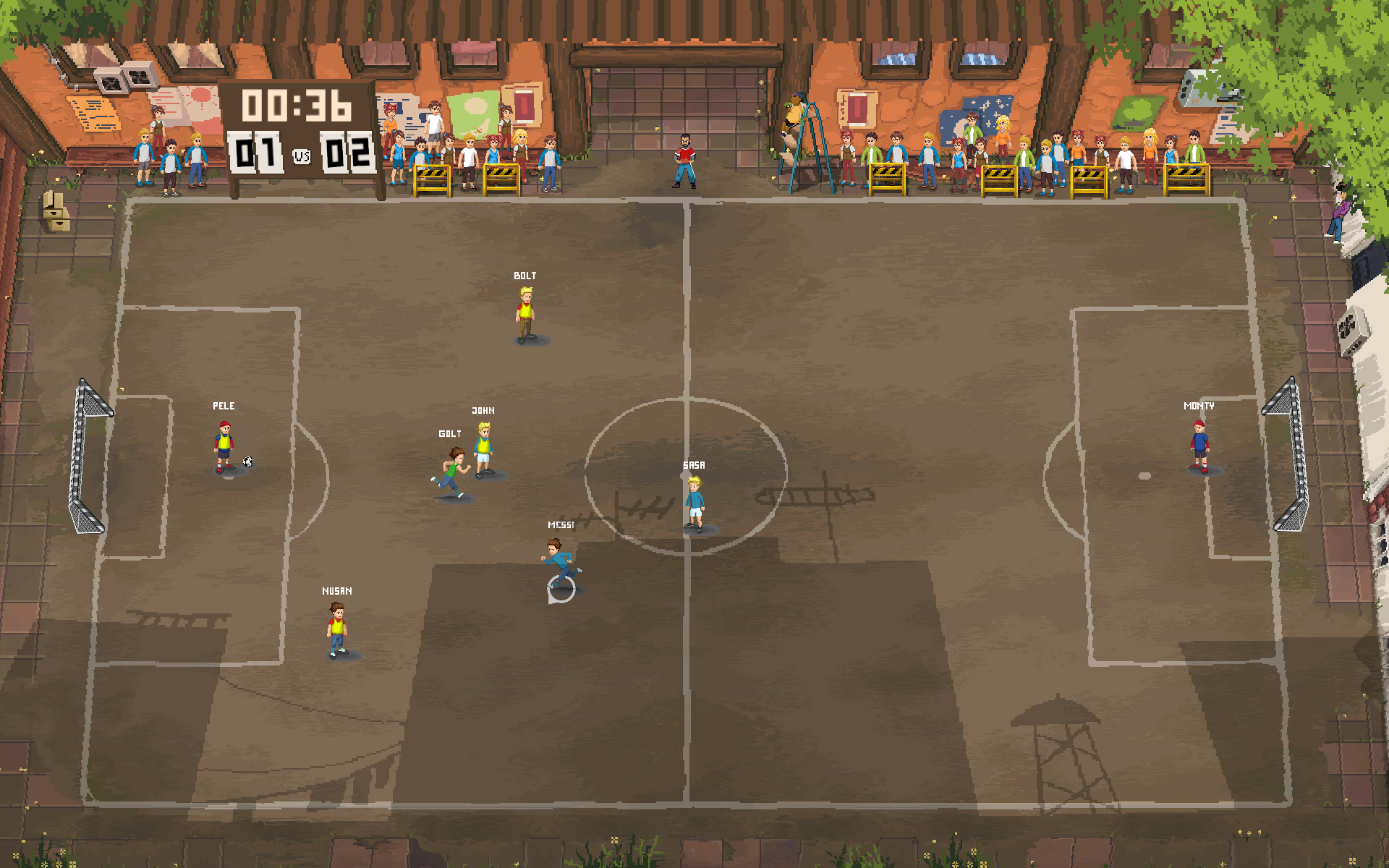 To fix this, we will be adding team colors to vests that hang from each goal.
2. Unclear who your teammates are at times: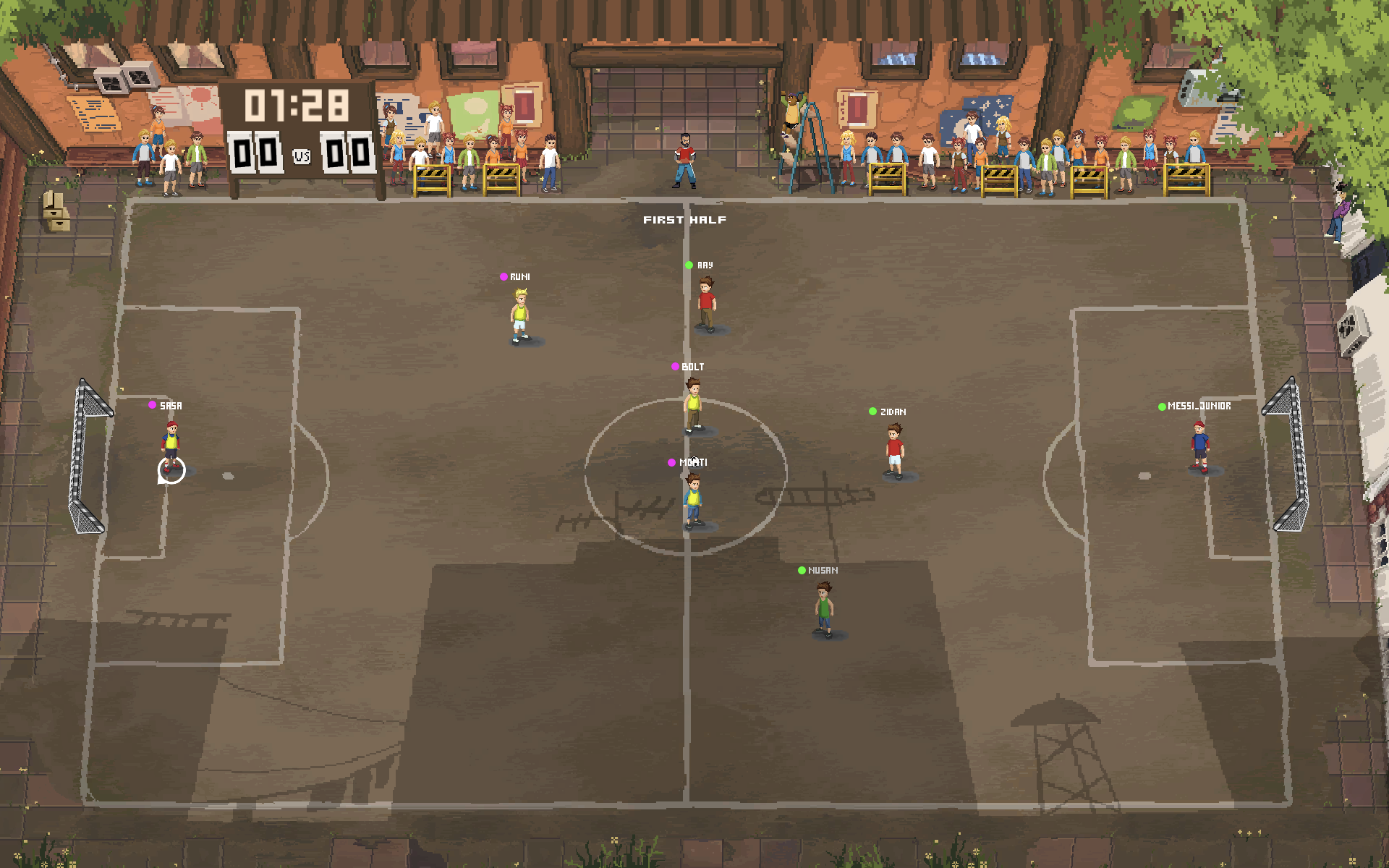 For this, our publisher suggested adding dots next to player names. Although we have already designed vests for this, we will see if the issue can be fixed in a clearer or more gameish way.
3. Goalkeepers feel clunky/unfinished, only allows for movement in 2 directions.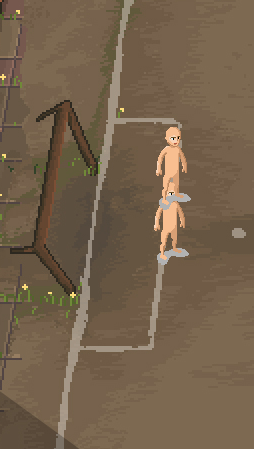 We will be redoing goalkeeper jump animations and adding some functionality for the goalie to be more interesting to play
4. Some bugs that we'll be fixing.
The main focus of this test for us as developers, was to see how the Quantum network engine handles larger groups of players - and we are glad to say it works great! Even if your ping is hovering around 80ms, you will be able to play comfortably without seeing teleporting players or a buggy ball.
The next test will be available on Sunday the 10th of June, so be sure to sign up to participate!
Visit our store page:
Our website and Steam page are coming soon!
What else is happening with Football Story lately?
Here's the scoop:
We've made quite a few additions to the game.
1. Goalkeeper: Each team will have only one goalkeeper, so it's a pretty unique role that requires its own set of animations and movement mechanics. The larger physics body will allow goalkeepers to intercept balls more effectively.

2. Vests and sets: All players will be able to customize their characters in any way they see fit. You can change things from their hair all the way down to their shoes. There'll be more on that in the next blog! We have also added vests to one of the teams, which will help distinguish one team from the other regardless of individual customization.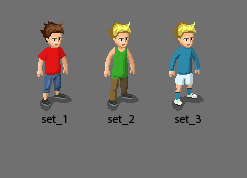 3. As you may have seen, we have also added a start screen and filled various other screens with animations. The city has moving cars, idle people, and even a ship; the prematch screen has moving shadows, leaves, and a purring cat; and the match screen has people cheering you on. This is only the beginning - we will be adding in more animations as we go.
4. More fantastic news is that our composer has sent us new music, sounds, and ambient noises to be used in the game. You can find out more about the sound system in future blogs.
Next time, expect to hear about some pretty big features we've been working on.
Stay Tuned!
Don't forget to sign up for updates here: eepurl.com/dw95qP