Hey all, Matt here. In this update I want to share my progress with the hangar bay. It's a section of the ship you probably won't need to visit very often, but we want it to feel just as immersive as the bridge. I spent a long time looking at traditional aircraft carriers, submarine bays and land-based hangars for inspiration. Previous versions of the hangar bay that we've shown in our screenshots and videos up to now was fairly big, but the new one is even bigger. Bear in mind it's a work in progress and there is still a lot of detail work to be done.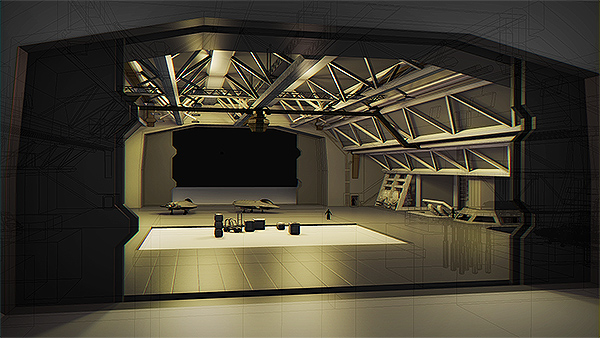 I've also been working on fighters. We've taken design cues from modern day air superiority fighters so that they immediately read as 'human' and are easily distinguished from their alien counterparts at a wide range of distances and lighting situations. Fighters launch when you give the command, and we want the player to be able to see this not just from the bridge, but also from the hangar bay too. I really liked the idea of them coming up a lift, then getting shot into space, similar to the CATOBAR, the catapult systems you see on aircraft carriers. Fighters are queued under the hangar bay, then lifted into position one by one and launched out. There is also a blast flap that raises to protect the main hangar from engine thrust. Below is a rough animation of the process: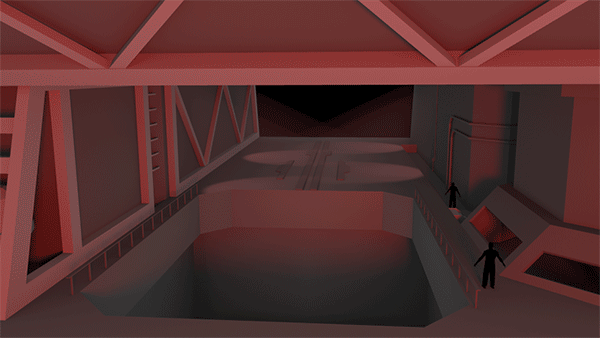 UPDATE: I realise I haven't made it very clear how the fighter launch system will play out in gameplay terms. The flagship is a Battle-Carrier hybrid class and will feature 4 launch tubes (we may make this upgradable), which allows the player to launch 4 fighters simultaneously. Each tube would be loaded with another fighter in a matter of seconds, so potentially all fighters could be launched in under a minute. Dedicated Carrier class ships will have many more launch tubes and can scramble fighters much quicker. If the player needs to retreat, they'll have to wait for the fighters to land in the main hanger bay (think Battlestar Galactica). If you leave the area before all your fighters have landed, you'll lose those fighters that didn't have time to land.
Last but not least, just like my last update, here is some artwork showing off the hanger bar and fighters: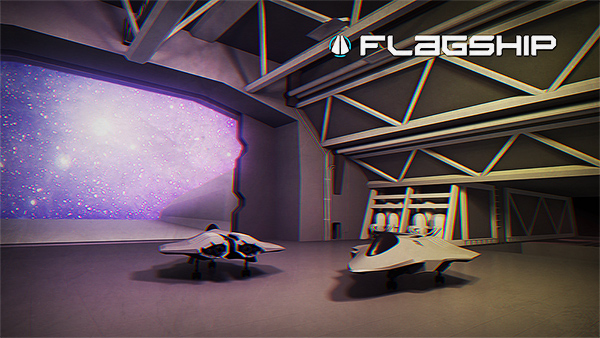 Thanks for all the comments and emails of support so far! Until next time, take care.