Artwork and graphism:
Let's talk about the graphic part today : The atmosphere of Ecotone is very particular, that's why one of the challenge of this game is to make people feel it. We wanted something cute and nice but in the same time, something disturbing (You can also feel that through the music composed by Aleksi).
After conceive character and univers design, we have to define the look of the strange monsters of this world. Not very easy to design mysterious creature in a cute world without giving them a dumb look. Finally, Alexandre began with something very simple: black color for dangerous creatures and a translucent appearance for creatures part of the environment which can be helpful.
It's better to show you some design researches.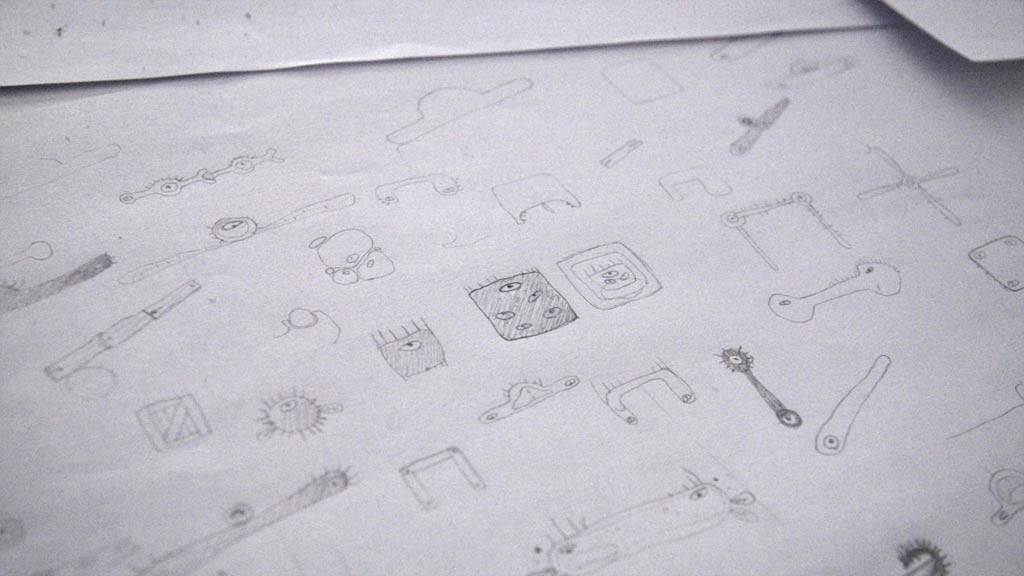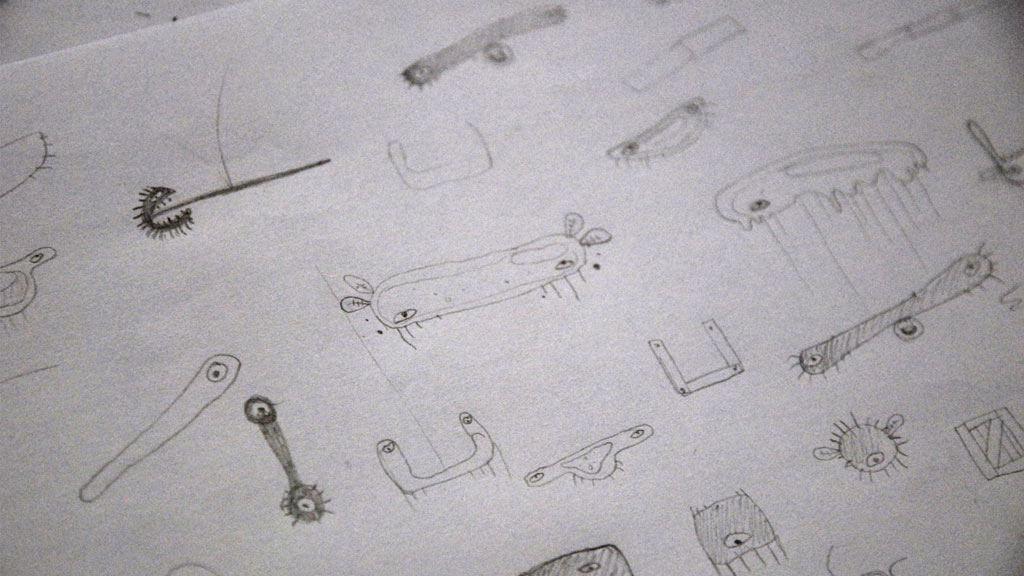 Alex had the idea to make a little drawing of Ecotone. As for the music part of our previous news, I let Alex to present his vision of the project:
" For the graphic atmosphere, I wanted a dark univers, but not too much, something which drives the player to wonder some questions, but only if he wants to. Our character has to be mysterious. So the mask became more and more important during the production, until I decided to make it a central element. I didn't want to give to the character a real physic presence: his body is a black liquid materialized, and everyone can interpret that the way you want. I decided to represent this in my paint."
Researches: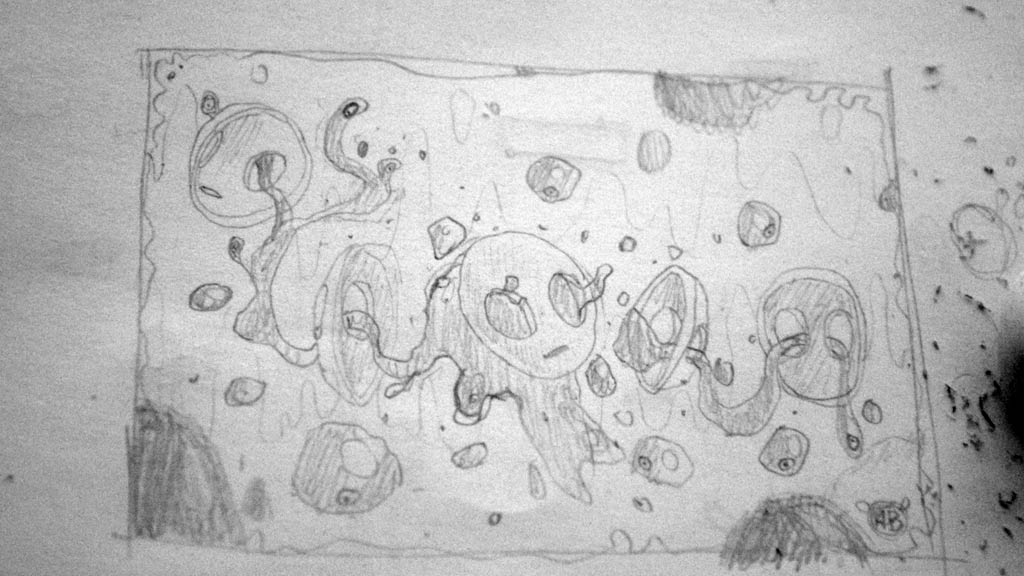 … and final result (50x65cm):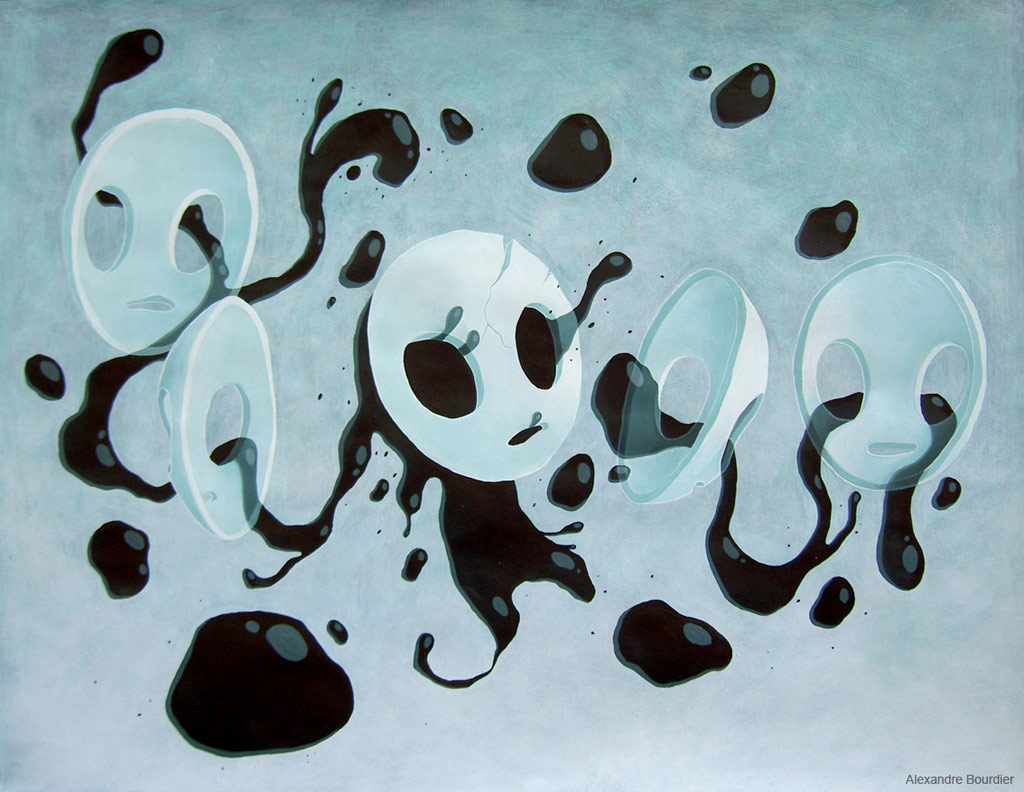 The result is a pretty blurred to the edges of the paint. I'll update that when we'll have a better scan but we hope you will like (and if you do so there is more of his work here).
This image will be the poster that will be sent to people who will give a 50$ perk (or more) on Indiegogo. The original version will be sent to the generous contributor who will give the maximum perk. By the way, around ten days only before the end of the Indiegogo campaing to reach the objective! Concerning the projet, we decided on what will correspond the World 2. But I will say no more until the next article.
So feel free to give us your feedback.
Don't forget to follow Ecotone on Facebook and Twitter!