Drakk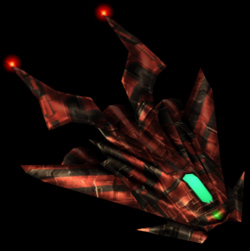 Danger Level: Very High

The aggressive, flying dragon-men are fierce opponents planet side and in space. Perfecting war

to an art helped quell rebellious in-fighting. The peace promoted a long-term stability for a species with such a slow reproductive cycle. This secure warrior tradition makes their race very dangerous to outsiders. Some believe a rogue Operative influenced the Drakk culture in ancient times.
Traits: Natural Flyers and Aggressive
Dryad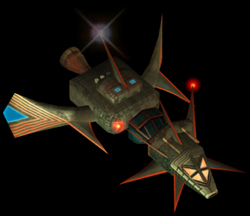 Danger Level: Moderate

The mobile plant-based Dryad civilization expand organically with dormant seasons often followed

by bursts of activity. Don't be fooled by the Dryad's pleasant and trusting natures- they're fierce defenders of their territories, and organic life in general. While vastly superior to most others in terraforming technology and natural medicine, they're appallingly inept at mechanical devices. Unabated pollution horrifies them. It is against one of their cultural mores, and they try to avoid dealing with civilizations with this obscenity.
Traits: Trustworthy and Regeneration