NOMINATED! NOM NOM.
We've been nominated, TWICE, in this year's South Australian Screen Awards!
The judges have put us forward for Best Web Series and Best Animation which is really awesome! Winners are announced on May 16th, so we'll keep you posted. If you haven't checked our webisodes out yet, you can do so on our YouTube channel!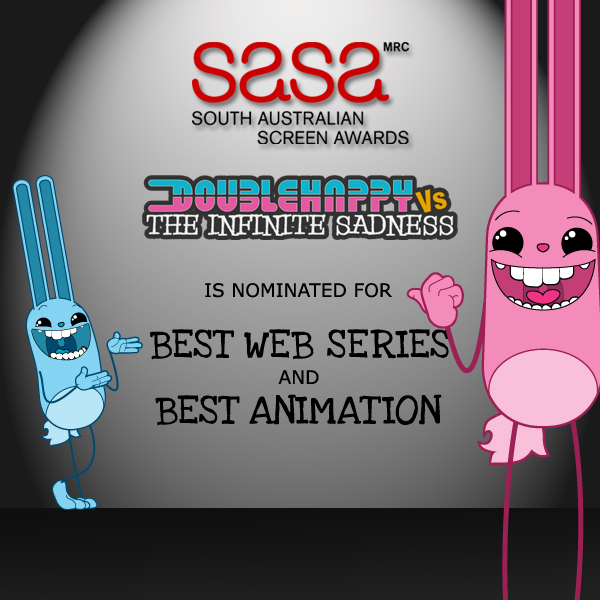 In other news, we're still working hard on our EPOC; our proof of concept for game play in the Double Happy Universe.
Here's a shot of our menu buttons in their glowing glory!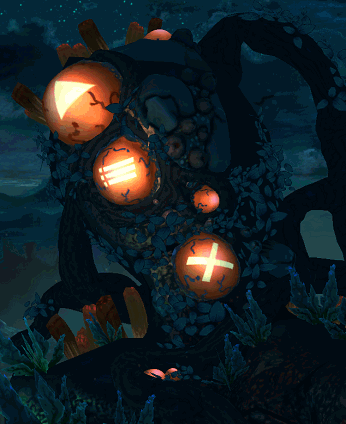 And here's how the menu looks as a whole, sans text. There were a few motives here; we'd like to say the only reason there isn't any text is to make it multilingual, but you know...pretty pictures!
Can you tell what each of the buttons do?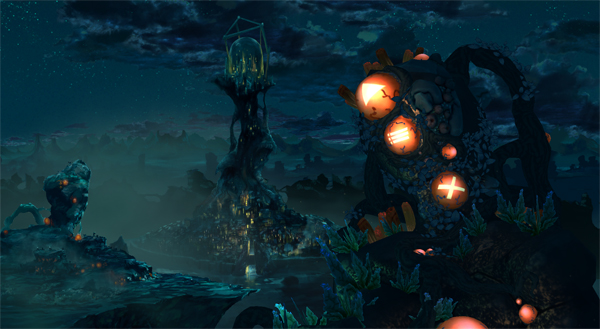 We've also still been working on our cinematics - previously we've shared a frame from one of them (you can check it out HERE!) but with any sort of luck we're just about finished with the two made so far. They have been a long time in the making, but looking at them now it has definitely been worth it.
What considerations did you make in creating your menu? Any favourite game menus to share?
Cheers!
The DH Team
www.doublehappyrabbits.com
Double Happy Facebook
Double Happy Twitter