In this update we want to shine some more light onto Solace. Babaganoosh99 has had a huge hand in this update. All the concept art here is from him. He has been pouring out updates for us and we're super excited to share them with our fans! And of course we cannot forget Sage and all the lore that has gone behind the country.
Solace was wiped out during the fratricide War, a bloody 300 year long civil war that consumed the territories. It was only the effort of one man, Nathaniel Nomol, who lifted the territories out of this terrible dark time. It is his deeds that united the territories. For his accomplishments he became the first Prime Regent and the newly formed country took on his name in homage. Thus, the country of Nomolas was born.
Years later, after Nomol's death and his son's assassination, the government forms a secret base at solace. The base, code named "Training Grounds," was designed to train Remote Platform (RP) pilots who are loyal to the unified government. Their mission is to get to the bottom of the assassination and bring the people responsible to justice; saving the country from falling back into the civil war that ravaged the lands previously.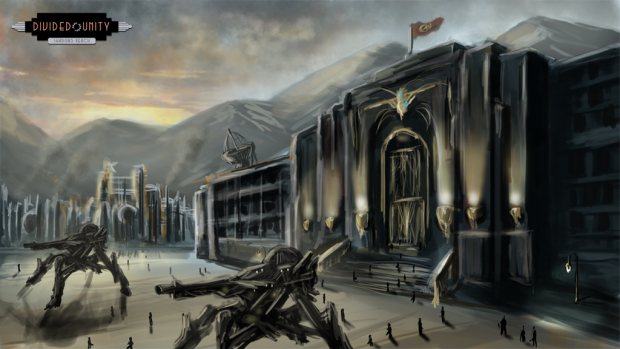 This is a concept of the command center in Nomolas. It is deep in the bowels of this building that pilots link into their pods and remote control their platforms.
As you progress through the storyline civilians begin to move back to solace to rebuild the town.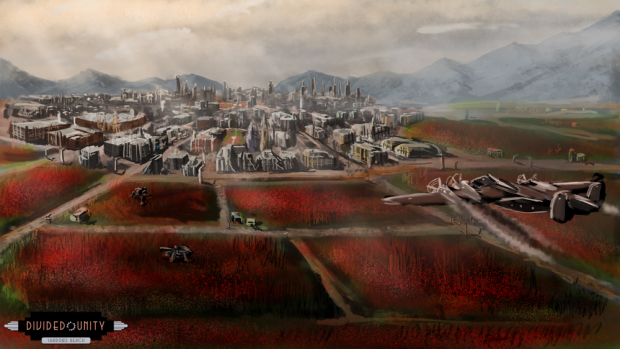 Here we see Solace just a mere shadow of what it once was. Despite the progress and influx of people, solace still remains largely a ghost town. Crumbled buildings remind all those who live there what a second civil war could do to the country.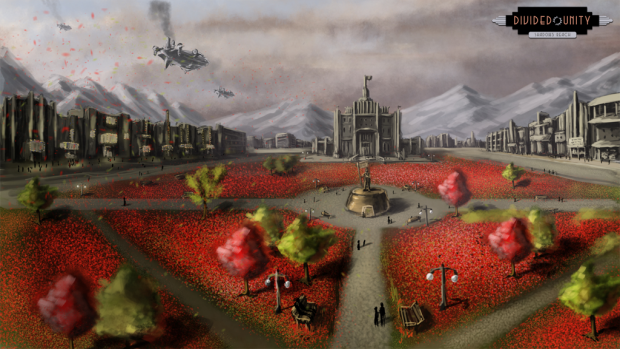 However, there is hope. With the Players help, solace will be rebuilt during the course of the game. This gives the player a "home base" of sorts; in which they can return, time and time again, throughout the story line. Players will be able to recruit people to live in solace. Customize and purchase upgrades for the city. Ultimately it is up to the player how solace develops.
Well, that's all we can reveal this update. But, stay tuned we have much more to show you. As always, if you are interested in joining our team please head over to the jobs page or send us an email.
Till next time,