Not much today (oh god it's happening again). Well first things first here's the current changelog:
0.2.5 --> 0.3.0
# GRAPHICAL CHANGES
# FIXES
- Fixed sound and music (lol).
- Fixed sound and music options (lol again).
# CHANGES
- New random generation.
- Reduced Merchant spawn rate.
# ADDITIONS
- Walking sound.
Anyway, I've improved on the world generation a bit, trying to prepare for the much bigger world generation we're going to be working on: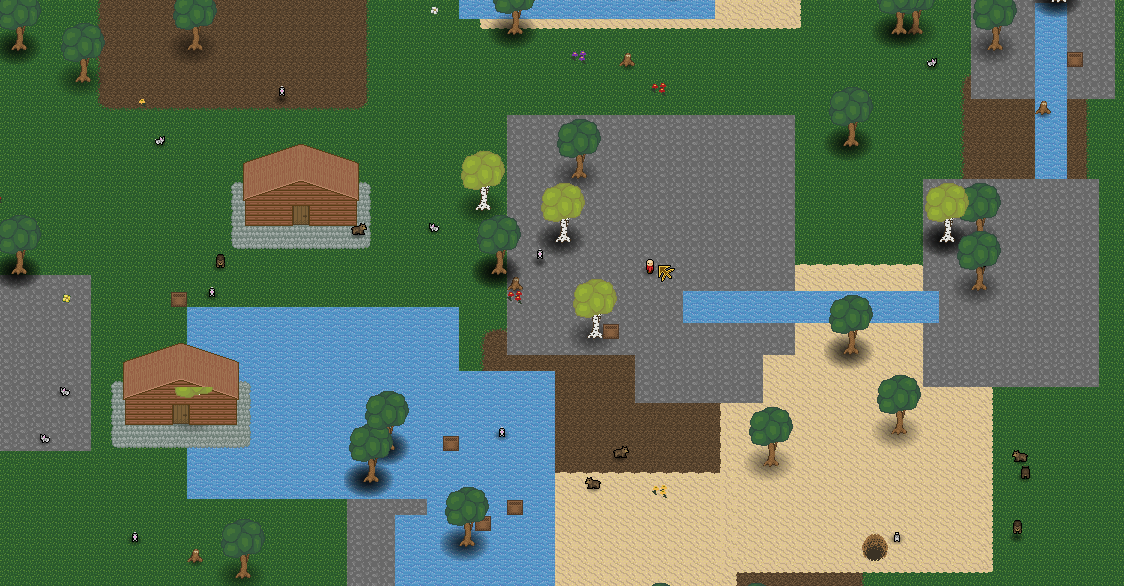 As you can see there's much more variety in the world compared to before (look up some pictures, seriously ;]).
I'll try to keep you posted but I can't promise much progress until after Thursday.
-----
Original topic:
Sleepystudios.com