So I have been working harder then ever on ColorCode making it "Release material", and maybe even "Desura material" (hopefully), and boy do I have something to show for it! I call this update ColorCode Release Candidate and it includes fixes, revisions, and 2 requested features: Xbox Controller Support and 2-Player support(local). Here is more on each:

Xbox Controller Support: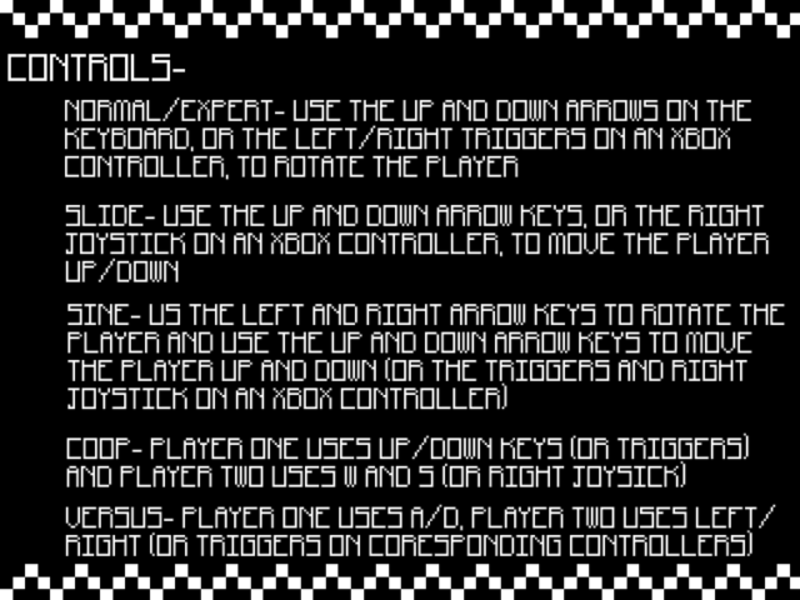 I am really pleased with this. The addition of the ability to use the Xbox controller brings the game to a whole new level, and in my opinion, makes playing the game feel natural (crazy). I have made it so the controls that are used match what you are doing the best and I even added controls so that you can start any SP gamemode with the controller. the controls for the Xbox Controllers (yeah we support two) are found in the revised How-To pages pictured above (I may redo the page though as I am not really pleased how well it turned out.
2-Player: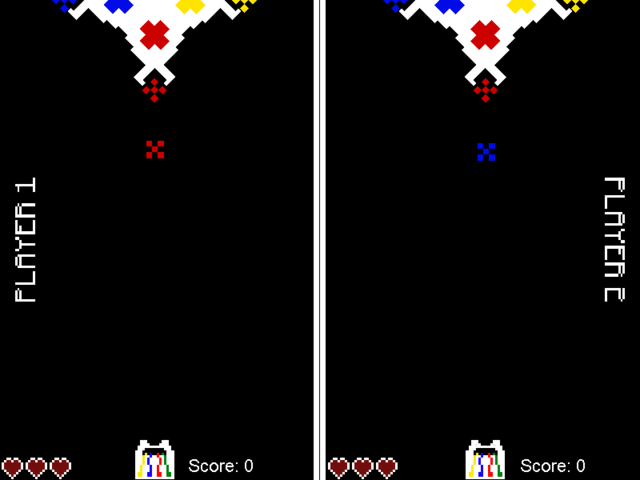 This. This is what a lot of my private Alpha testers wanted most (yeah I have people test my game :P). Before I go any more in-depth on what the 2 player gamemodes are I thought i would mention that it is LOCAL only, this means 2 people on the same computer. The gamemodes are Versus and Co-OP. In Versus the 2 players try to last the longest in this endurance challenge, the first play to have a life of zero looses, and the other player wins. The controls consist of either A\D and Left\Right on the keyboard OR you can use one/two Xbox controllers. Co-Op was the hardest to design, I actually got help from an Alpha tester on this one, it includes the enemy gun moving up and down at a constant rate, the player can do the same, along with the normal rotating. Player one controls the rotation and Player two controls the height of the player and they must work together to match up the colors in classic ColorCode fashion.
Sine Gamemode:
This was pretty much a last minute addition. I had liked the Co-Op gamemode i turned it into a single player gamemode. its the same idea talked about above but this time one player controls both the height and the rotation of the player (with arrow keys OR Xbox controller).
So that is the newest additions to ColorCode, now I will focus on releasing it. The thing about that is I would really like to release it on Desura for $1-$2 dollars (USD), but that all depends on if it gets accepted. If it doesn't I will look for other options till I find a suitable one.
Thank You,
Zachary Kennedy