Listen my children and you shall hear of the Midnight Ride of Paul Revere...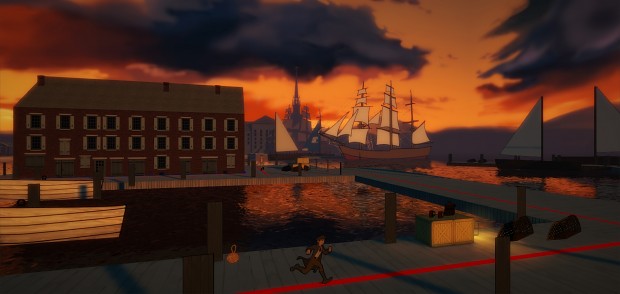 Oh the famous opening line to Henry Wadsworth Longfellow's The Midnight Ride. It's well known in the Boston area that this poem isn't exactly the most historically accurate retelling of the events of April 18, 1775. However, did you know that Longfellow actually did work from a letter, written by Paul Revere himself in his old age, recanting the tale of what happened that night? While the letter sheds light on some of the mysteries, other details are omitted. For instance, how DID Revere row across the Charles River and directly underneath the HMS Somerset without being spotted?
Children of Liberty's story, like the Longfellow poem before it, is based directly on letters, journal entries, and other historical accounts of the beginning of the American Revolution. Our research over the last few years has taken us deep into the The Sons of Liberty's intricate spy network running throughout Boston at the time. This spy network forms the backbone of Children of Liberty's narrative. It is a tale of mystery, intrigue, double-crosses, political dealings, friends, family, love, and war; all with a focus on historical accuracy.
Kid spies in the Revolution had the element of surprise on their side, as few people ever suspected little ears were listening. Each of our heroes has their own motivations for helping out the Patriots, and the events of the story change slightly depending on the player's chosen character, Rashomon-style. In writing Children of Liberty, we wanted to make sure that the story was delivered in a kid-friendly way without sacrificing historical accuracy. Revere's actual account of that night is very dark, so achieving this was a challenge. The final script is 152 pages long in screenplay format. However, since that covers all four characters, it's really only 38 pages long, give or take.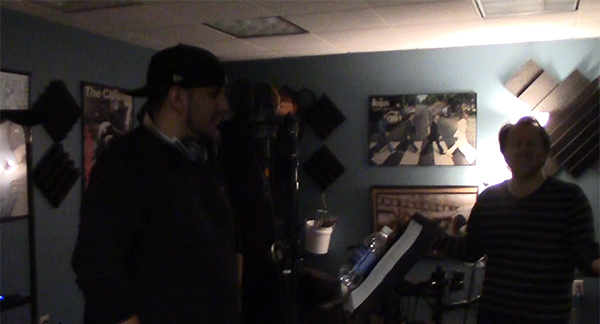 Recording the voices for the game began in late 2012 and has continued all the way through early 2013. Some of the voice actors in the game were already friends of ours, some auditioned for roles, some were brave enough to introduce themselves at PAX East and send us a reel. It's turned into one of the most talented casts imaginable, with Sarah Elmaleh ("Gone Home"), Sean Chiplock ("Dust: An Elysian Tail"), Chris Rando ("Dance Central 2") and Ashly Burch ("Borderlands 2") taking the lead roles of the kids. They're joined by Ed Mace ("Heroes of Newerth"), Chris Ciulla ("Fallout: New Vegas"), Billy Nichols (Structure Gaming), and many many more. We were able to finish voiceover sessions in 2014 thanks to our good friends at Reactive Studios!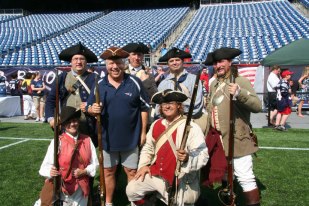 Finding the perfect Paul Revere, though, has been the biggest challenge of development. We were recently introduced to Geoffrey Campbell (right), Captain of the New England Patriots' Endzone Militia (the guys who fire muskets any time Brady is Brady). Geoff is a local actor, as well as colonial reenactor and historian. This man has a deep knowledge of Colonial times and Paul Revere himself. If the script was not up to snuff and historically accurate, he would have passed. Luckily, our hard work and research paid off, and Geoff delivered a tour-de-force performance in the studio last week. We are currently working diligently to get it in-game.
You can watch our cast in action in our new video, "The Voices of Boston."
Of course, a game is not just a good story. The gameplay needs to come first. Stealth games tend to be sci-fi affairs, with hacking and invisibility systems, or medieval with potions and spells to keep the player in the shadows. Our focus on historical accuracy has also kept the game's mechanics focused, and helped us create a fluid, easy-to-understand game that, despite its Colonial limitations, isn't afraid to take risks. Next week, we'll dive into the mechanics of Children of Liberty and how the gameplay has evolved from its earliest, pure 2D days to the 2D/3D blend we have now.