C&C Generals 2 has been announced
---
Studio : Bioware - Victory Games


Victory games was founded at the beginning of the year with the objective of creating a new C&C.
This summer, the studio was transferred to Bioware.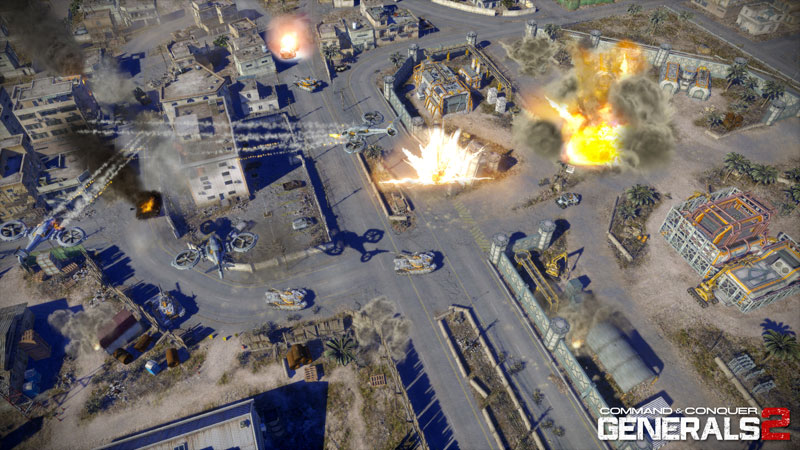 Available information
There are 3 available factions
- The Global Liberation Army
- The European Union
- And an unknown faction, most likely China.
The game is built on Frostbite 2
- Fully destructible environment
- Mods are probably not supported (but this is not confirmed).
- High quality graphics mean cinematics will be rendered with the in-game engine.
Gameplay - back to the roots
- Some screenshots suggest the 'dozer system' will be returning
- Standard deathmatch mode as well as all new multiplayer modes.
- In an IGN interview, Ray Muzyka spoke of an "interactive story".
If You have heard about any other information, don't hesitate to add it.
Sources
- IGN
- Time of War
- Official Site