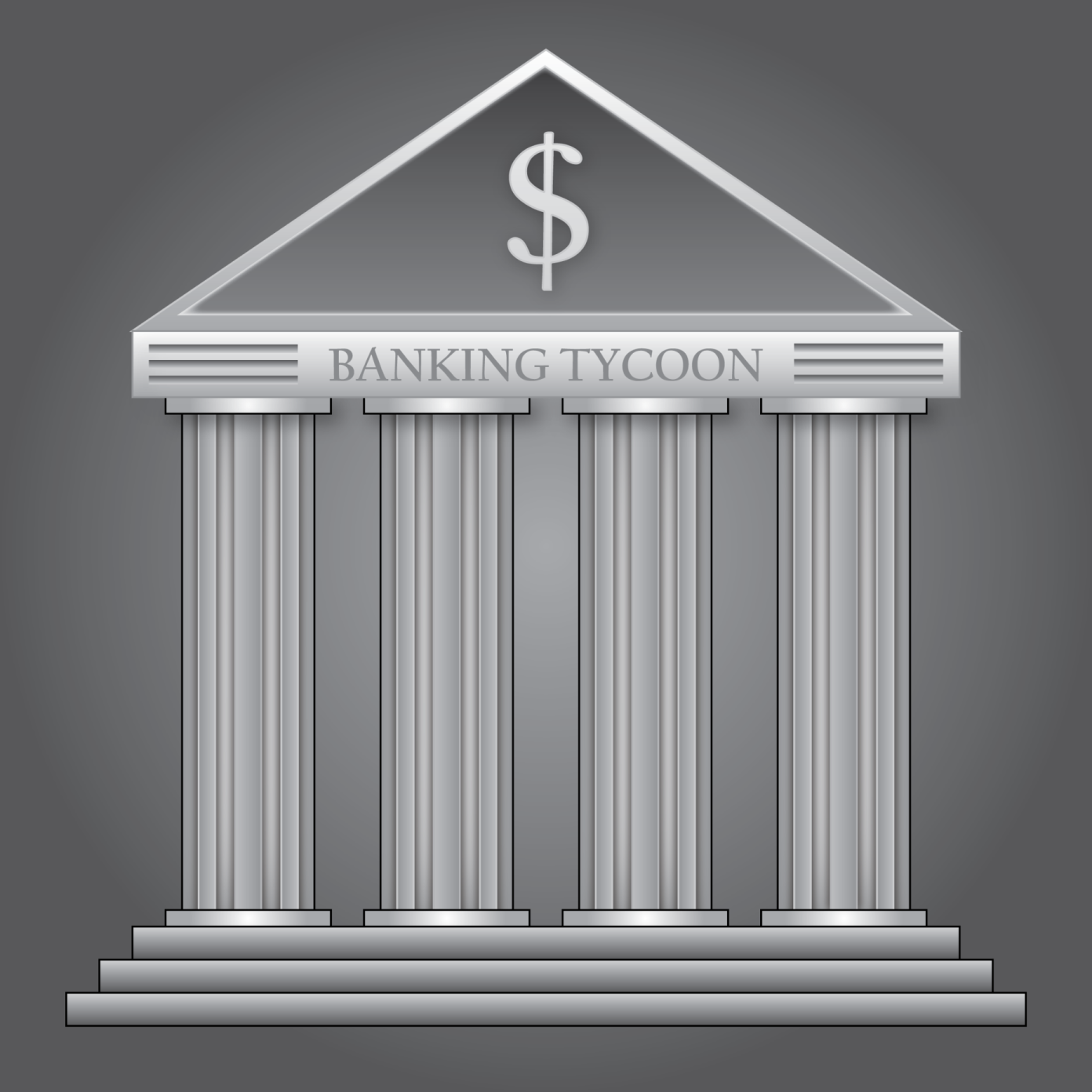 Pre-Alpha 3 Update
Our 3rd Pre-Alpha build is now available for download! The Banking Tycoon Pre-Alpha launcher will automatically handle all updates of the game, and is available here. To play Banking Tycoon for free you will need to register here.
What's New?
An overview of the latest features of Banking Tycoon are described in our latest Update Video:
Advanced Desks

Advanced desks are similar to normal desk, but have a greater capacity. Their details are as follows:
Cost = $5,000.
Re-sale value = £3,750.
Floor space = 1

×

3 tiles.
Capacity = $1,000,000
Users: Loan Officers and Venture Capitalists
Committee Desks

Committee desks are new desk objects that can accommodate up to three members of staff. At present their only function is for Venture Capitalist Teams. Their details are as follows:
Cost = $10,000.
Re-sale value = £7,500.
Floor space = 1

×

7 tiles.
Capacity = $10,000,000
Users: Between 1 and 3 Venture Capitalists
More Sounds
A few more sounds have been added to the game, including a background room ambiance, that increases in volume as more customers enter the bank.
Transfer Arbitrary Amounts of Cash Between Items

It is now possible to add or remove any amount of cash (within the limits of the item) between items within your bank.
Venture Capitalist Product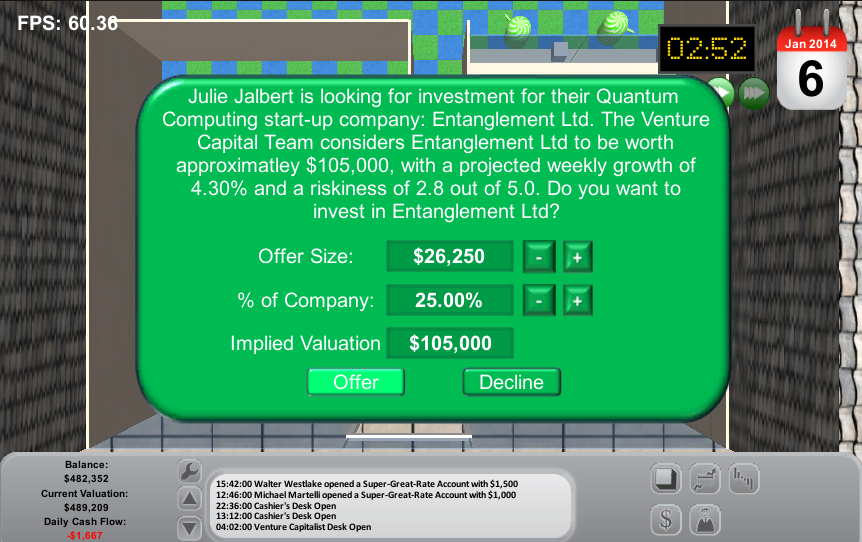 A new financial product is now available: the Venture Capitalist Investment. Here customers will ask for you to part with some cash in exchange for a share of their company. You will need to hire at least one Venture Capitalist in order to assess the value, growth prospects and riskiness of these companies, and then decide how much you're willing to invest, and in exchange for how much of the customer's company (if you want to invest anything). The more Venture Capitalists (up to three) you have assessing a company, and the higher their ability, the more accurate their assessments will be.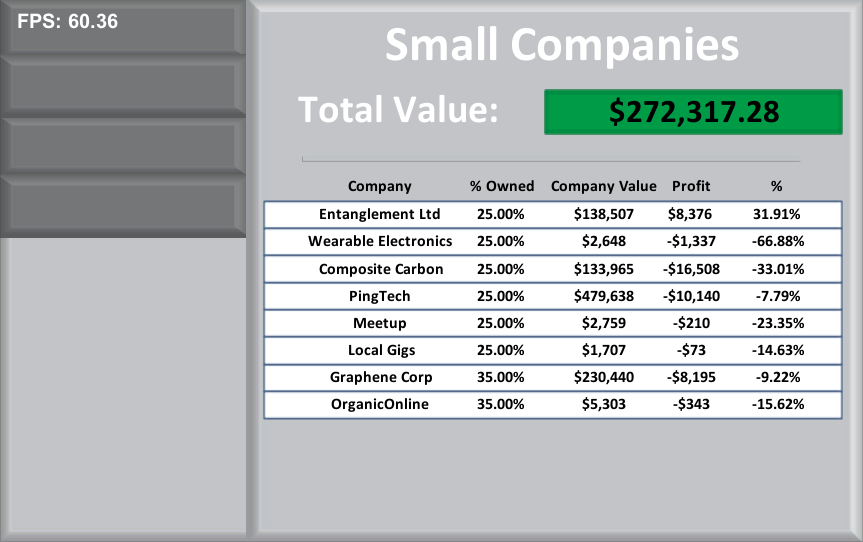 Keep track of your investments in the Positions Screen. Company values will jump around (updated hourly) but should on average go up if you make the right investments. The ability to sell shares in these companies will be implemented in Pre-Alpha 4 with stock-trading.
Bank Valuation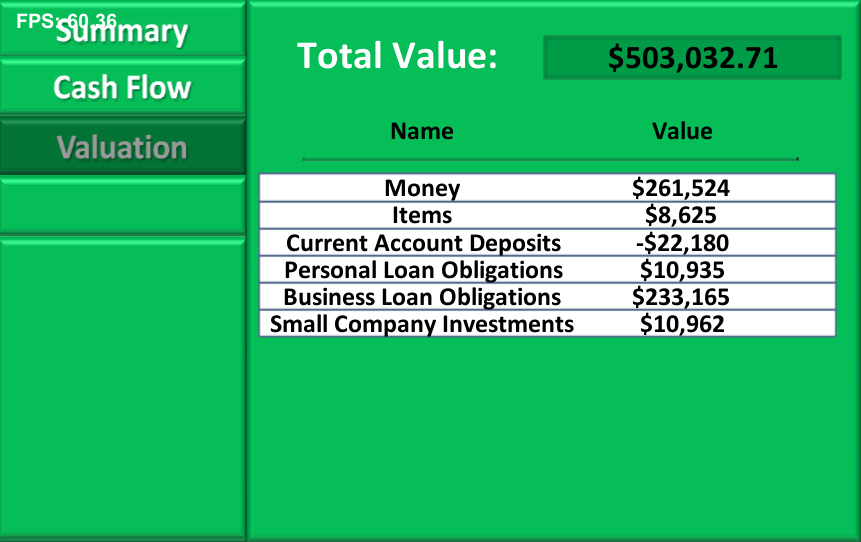 To give players a better idea of how well you are doing, we have now produced a bank-valuation number, which tells you roughly how much all the assets in your bank (physical and non-physical) are worth. Loans are valued at the approximate amount you expect to get back from the customer, given the interest rate and their probability of defaulting. Since current account deposits are essentially loans to you, these assets are of negative value.
Pre-Alpha 4
Pre-Alpha 4 will be released before the end of August 2014 and will include the stock-trading update. If you have any feedback or comments, please email us at: feedback@bankingtycoon.com.
Thanks!