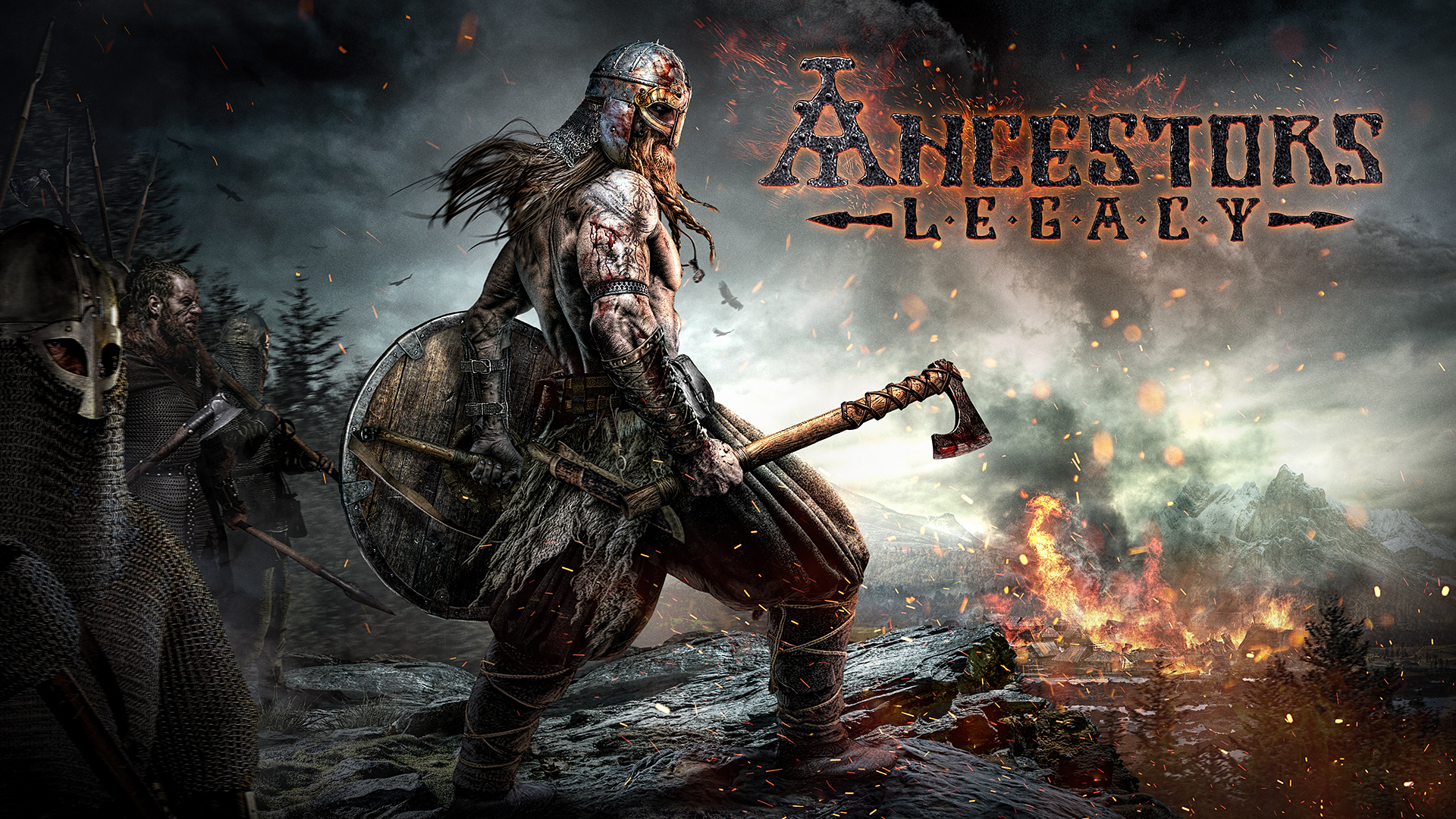 ---
Videos
Ancestors PC Gameplay Reveal Trailer 2017 YouTube
20 Minutes of Ancestors Legacy Gameplay With Developer Commentary YouTube
Ancestors - Announcement Trailer (May 2017) YouTube
---
Images
Download all screenshots & photos as .zip
---
Logo & Icon
Download logo/icon assets as .zip
---
Awards & Recognition
"Best of Show PAX 2018 Award" Shack News
"Best Strategy Game Gamescom Awards 2017 Nominee" Gamescom 2017
"Best Game of The Show PGA 2017 Nominee" PGA 2017
---
Selected Articles
""Ancestors Legacy is shaping up to have just about everything RTS fanatics are after in a new release. It marries concepts well in a surprisingly polished package and feels just inventive enough to not get too stale. Small touches like the day-night cycle and evolving weather system help make each and every match feel different from the last.""
- IGN, Preview
""Ancestors Legacy was probably the most impressive game I saw at gamescom""
- Strategy Gamer, Preview
""Not only did I find it to be a lot of fun, I can't stop thinking about it well after PAX has ended.""
- Shacknews, Preview
---
Monetization Permission
Destructive Creations allows for the contents of Ancestors Legacy to be published through video broadcasting services for any commercial or non-commercial purposes. Monetization of videos created containing assets from Ancestors Legacy is legally & explicitly allowed by Destructive Creations. This permission can be found in writing at https://www.moddb.com/games/ancestors-legacy/presskit.
---
About Destructive Creations
Boilerplate
Destructive Creations is an experienced development team comprised of highly skilled game industry veterans. Many years of common creative work has led to super-smooth workflow and team stability. Our first production under the Destructive Creations brand was Hatred, which was released on June 1st, 2015. Our main goal has always been to create original, uncompromising games, and Hatred shows that we can handle controversy and unusual solutions perfectly.
More information
More information on Destructive Creations, our logo & relevant media are available here.
---
---
presskit() by Rami Ismail (Vlambeer) - also thanks to these fine folks