At Paradox Interactive's annual convention in Stockholm, PDXCon, the developer/publisher – which acquired Age of Wonders series' developer Triumph Studios back in 2017 – announced a new sci-fi entry to the Age of Wonders strategy game series.
Age of Wonders: Planetfall takes the turn-based 4X series to a new futuristic setting built on the back of a ruined civilisation. Players will explore sci-fi environments, engage in diplomacy with alien races, and craft new technologies to colonise the planet.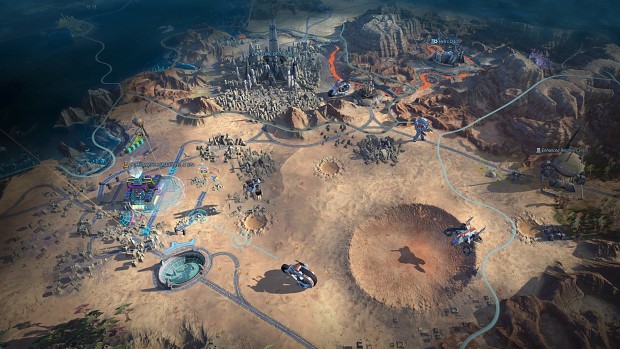 In addition to revealing the game itself, a PC Gamer interview with Triumph Studios' game director Lennart Sas reveals that the team hopes to have mod support ready for Planetfall at launch, as well as the ability to share generated maps with other players. Considering the history of mod support for previous Triumph Studios titles, we hope to see mod support arrive – even if it needs to be slightly after the game launches in 2019.
For more on Age of Wonders: Planetfall, you can visit the game's official site and sign up to its newsletter. We'll keep updated on the game's mod support and resulting creative community output closer to the game's launch.