Here's a full playthrough of AE Heart that Average Giants did while chatting with us about development of the game, check it out!
Also, we've begun adding several new modes to the game in order to make replayability as high as possible! Here are a few of them:
Basic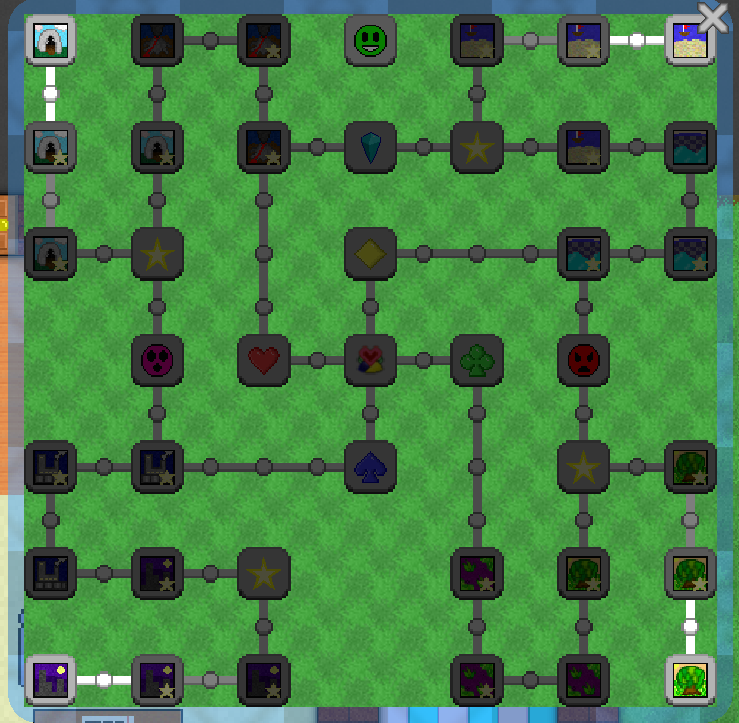 This is the standard game mode. A path leads from each of the four dungeons to the center of the map. Progress is made on each path by gathering suits of the color that belongs to that dungeon. If you collect all the suits of each color and are high enough of a level, you can make it to the good ending.
Scattershot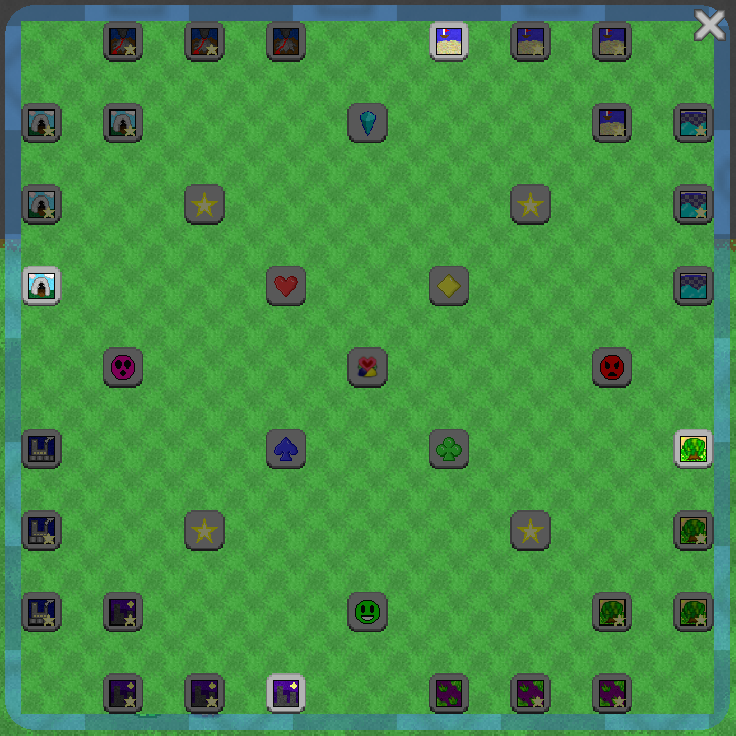 This map has all the nodes from standard mode, but there are no paths to follow on this one. All nodes can be unlocked without needing to unlock any other nodes first. However, it is a trickier mode, as certain formations of suits must be made on the map in order to progress.
One Way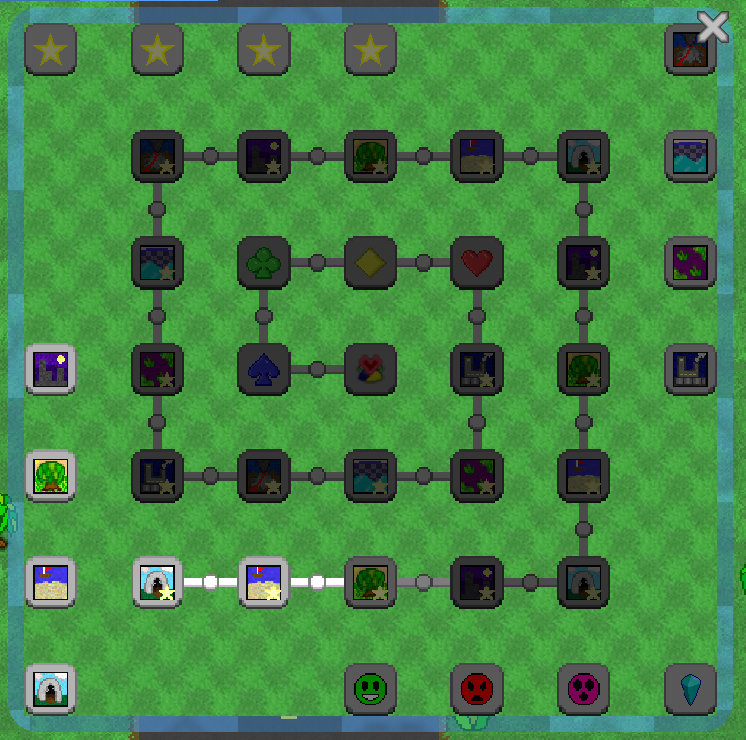 Similar to the standard game mode, but all dungeon level up nodes are in one long path, so the order of actions the player takes becomes very important.
Stages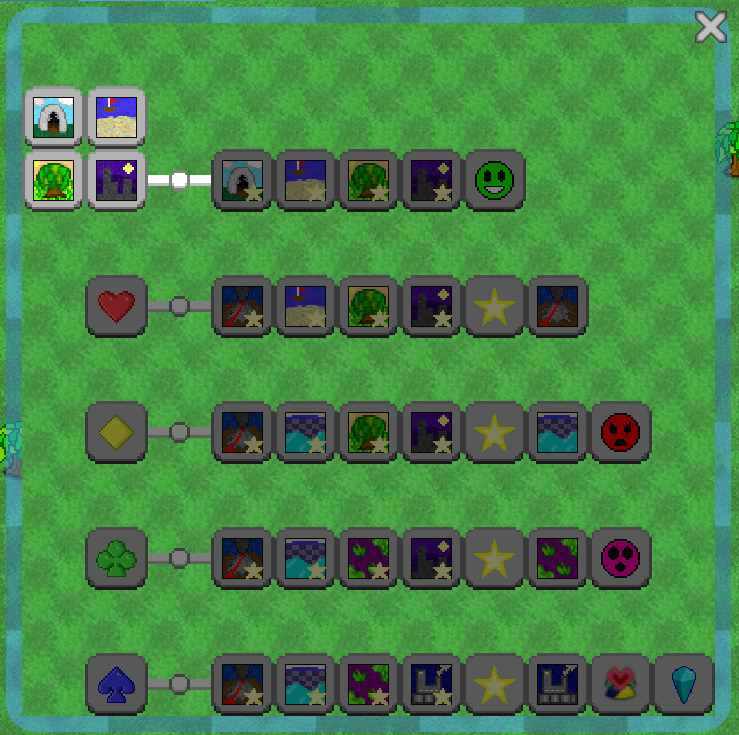 While the other modes all have the bosses at the end of the game, this mode spreads them out throughout the game and locks all other nodes into stages based on which bosses the player has cleared. The bosses have been rescaled in order to match the level the player should be at for each stage.
Extension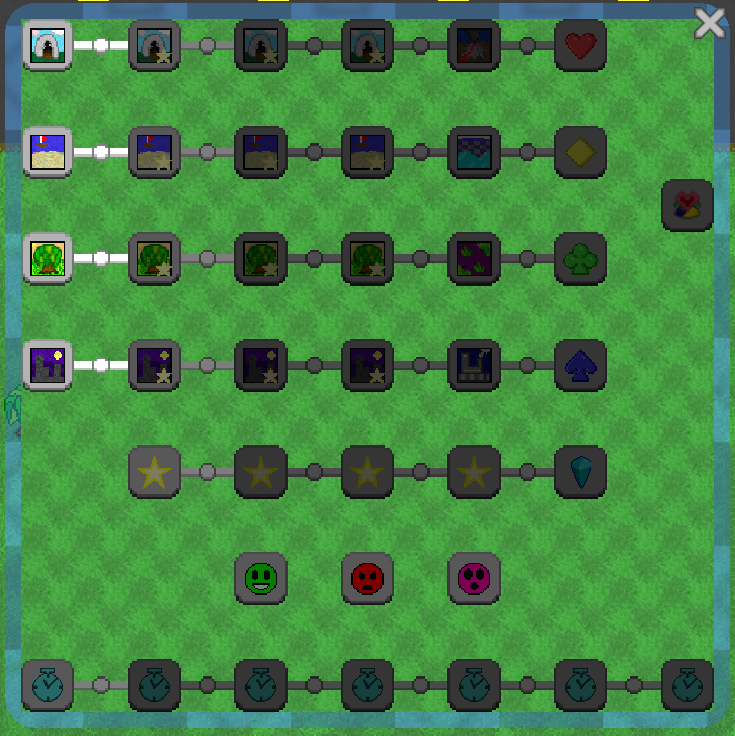 This mode starts you off with 5 days to win instead of the standard 30. Time can be extended 5 days at a time using the clock nodes on the bottom of the path. Suits are used to unlock clocks, so instead of suits unlocking dungeon nodes, these are unlocked by clearing each dungeon a certain number of times.
That's all for now, stay tuned for more!