We have been really busy this last couple weeks working on all kinds of new stuff for Adventure Craft. Here is a look at a few of the new things that have recently gone into the game.
Emergent Gameplay Created Through a Behavior System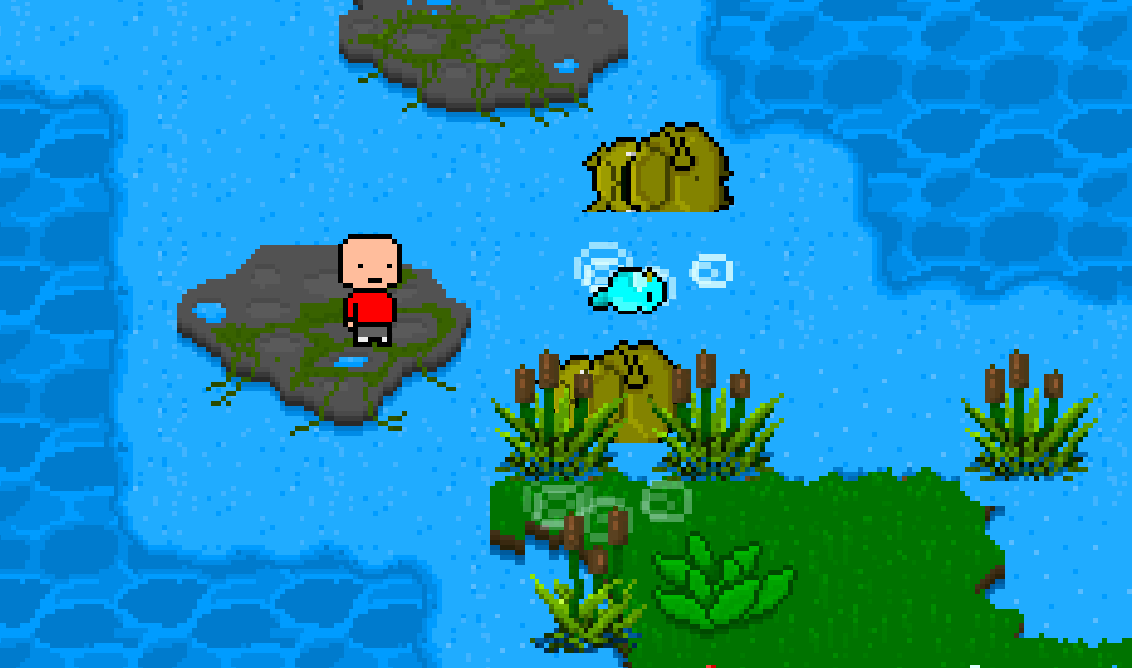 One of the really cool things that we are implementing is a "behavior system" for all of the monsters and animals in the game. NPC's now each have a set of behaviors that allow them to interact with each other and the environment regardless of whether or not you are there, which creates a lot of emergent gameplay! When I arrived at the scene above I was really surprised. I found these two goblins dead with a dead bird between them. I figure they were either killed by the hostile mermen in the area while hunting the bird or they killed one another while fighting over the bird. It remains a mystery to this day.
New Targeting system and interactive deployable devices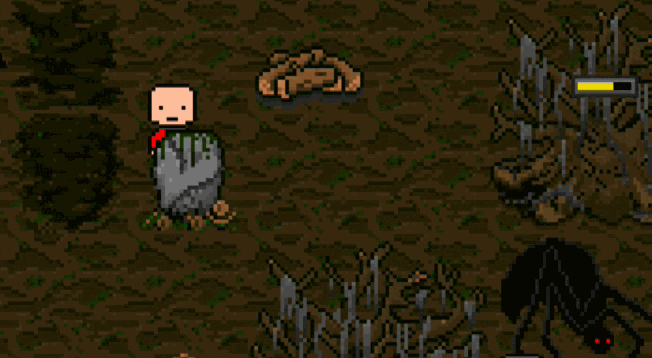 We now have a new targeting system that shows you what you are targeting. Here I am targeting one of the new craft-able campfires. Hitting a campfire will automatically consume one log from your inventory to stoke the fire. Fires will be useful for surviving in the wild at night as they will keep certain night time animals away.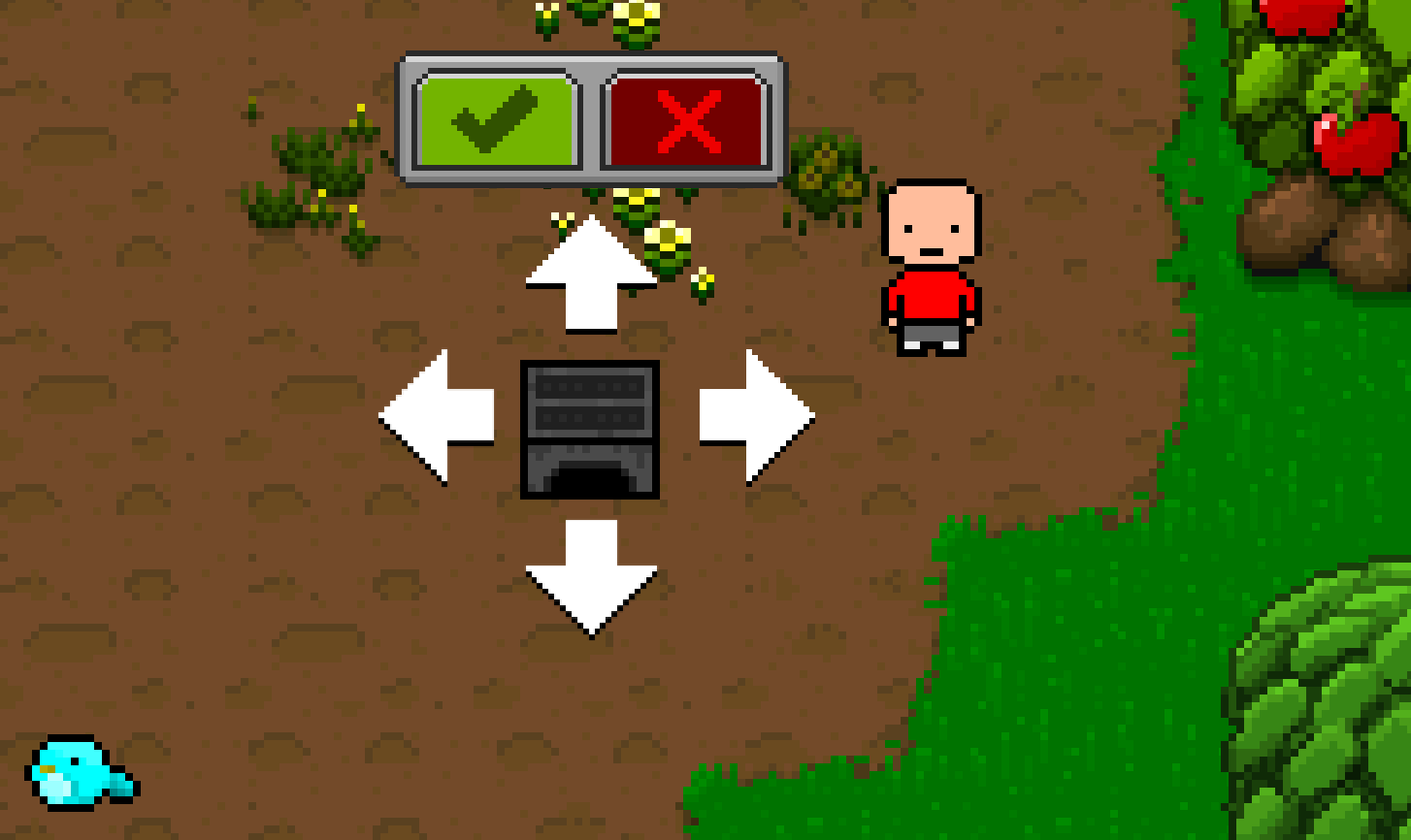 Craftable Devices like the campfire and this forge can now also be placed into the world onto an open spot on the ground so that you can interacted with them.
Destructible objects that spawn enemies!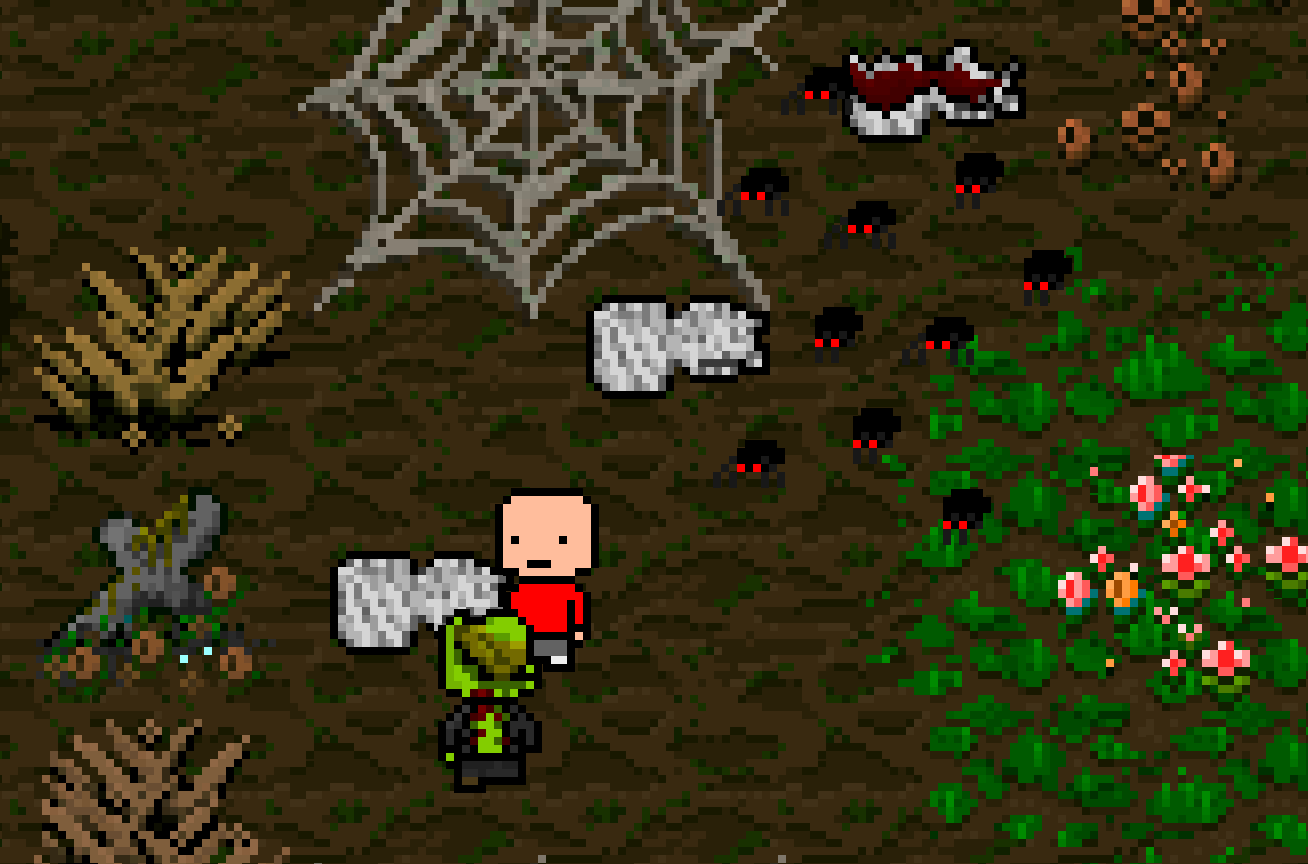 Destructible objects can now spawn enemies! If you break open these cocoons, spider babies will pour out and attack you! Sometimes enemies will break them open while trying to attack you which creates some pretty crazy situations!
New Wildlife and Monsters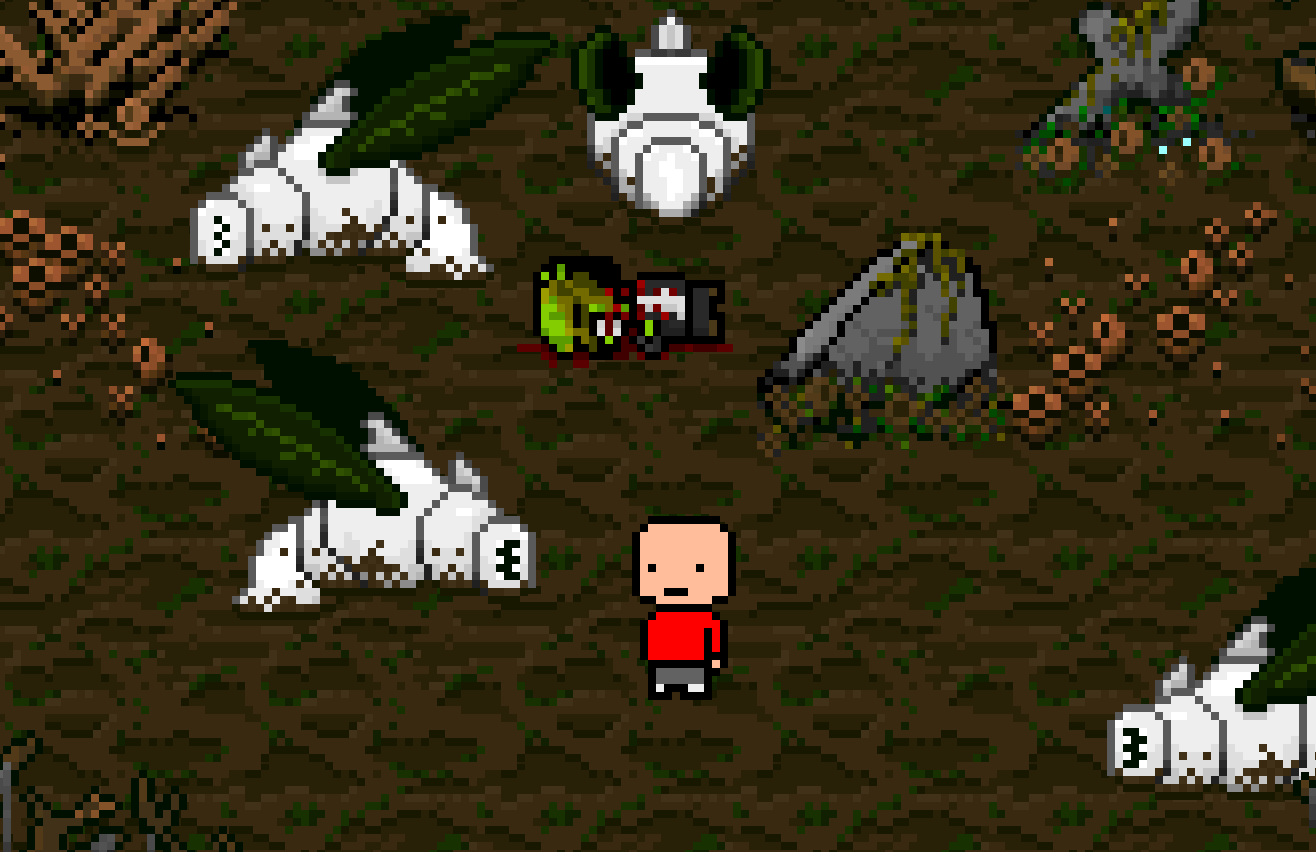 There are also several new monsters and animals now in the game like these giant maggot/grub things.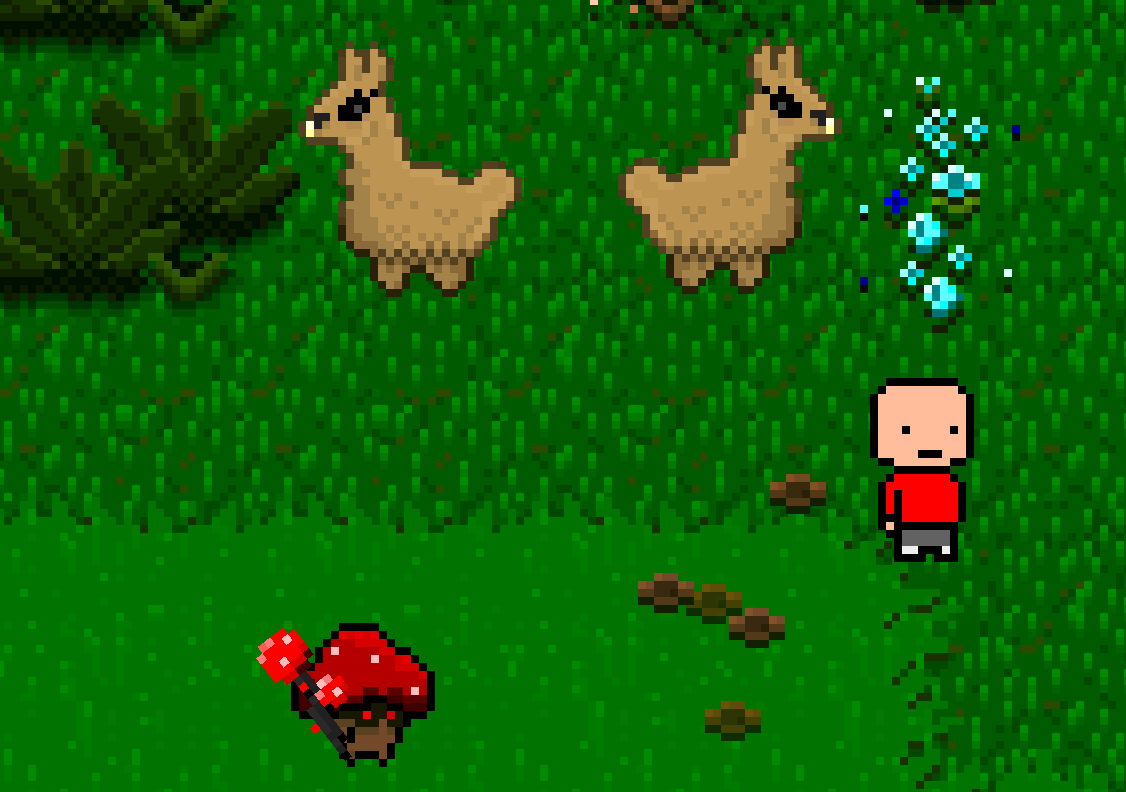 As well as these spitting lamas. Did you know that a Lama and a Llama are two different animals?
Wildlife and Monster Density controls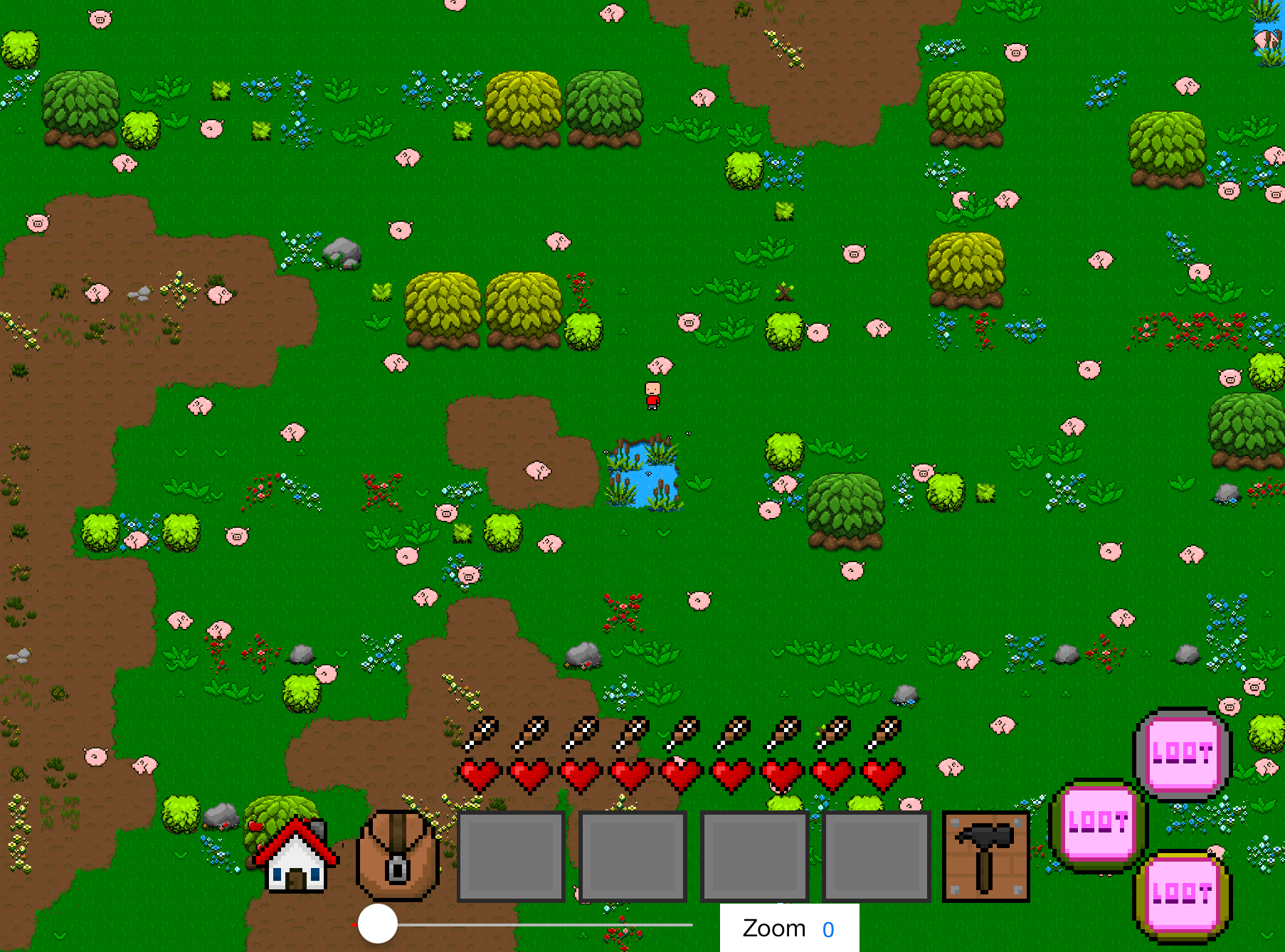 And finally I can now also control the density of the animals or monsters that spawn in a biome block. mmm that's alot of porkchops! That's it for now. More news coming soon!
Thanks for reading! Any feedback that you would like to leave in the comment section below is appreciated. If you wanna ask me anything about Adventure Craft or just want to say hello, you can follow me on Twitter @iENDERi I post updates there regularly and love talking to people about gaming and game development!