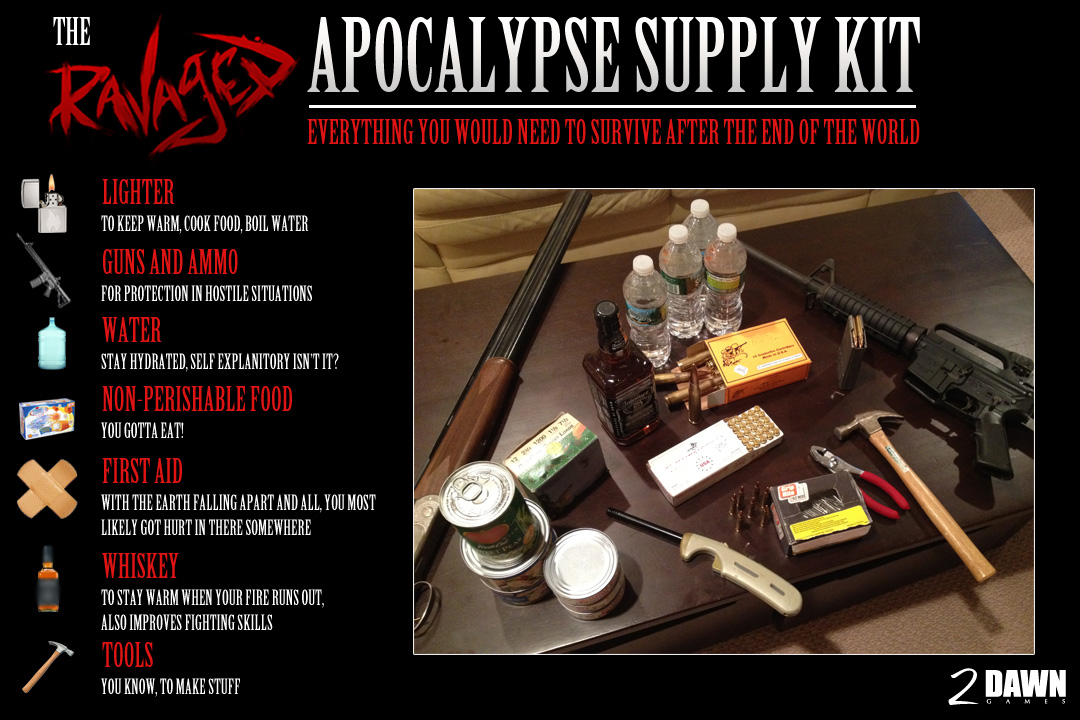 Lighter? Check. Guns and Ammo? Check. Water? Check. Non-Perishable Food? Check. First Aid? Check. Whiskey? Check. Tools? Check.
We've got our Apocalypse Supply Kit ready to help us survive after the end of the world? How about you?
Submit a photo of your Apocalypse Supply Kit and have a chance to win a new EVGA NVidia 580 GTX video card!
The basic rules are simple:
Think of the items you would grab if you knew the world was ending (this can be realistic, funny or both)!
Take a picture of your "Apocalypse Supply Kit"
NO PHOTOSHOPPING!
Tell us what you chose and why you chose them.
Post your image to the

2dawn.com

forums, Facebook, Twitter or Google+
The developer team will pick a winner in April.
You only get one entry so make sure it counts!
Good luck and be sure to check out the full rules and details of this contest (below) but please note you MUST be 18 years of age or older and a resident of the United States or Canada.
check out the official rules and info here