The android version is planed to be played like on a portable console, with both hands.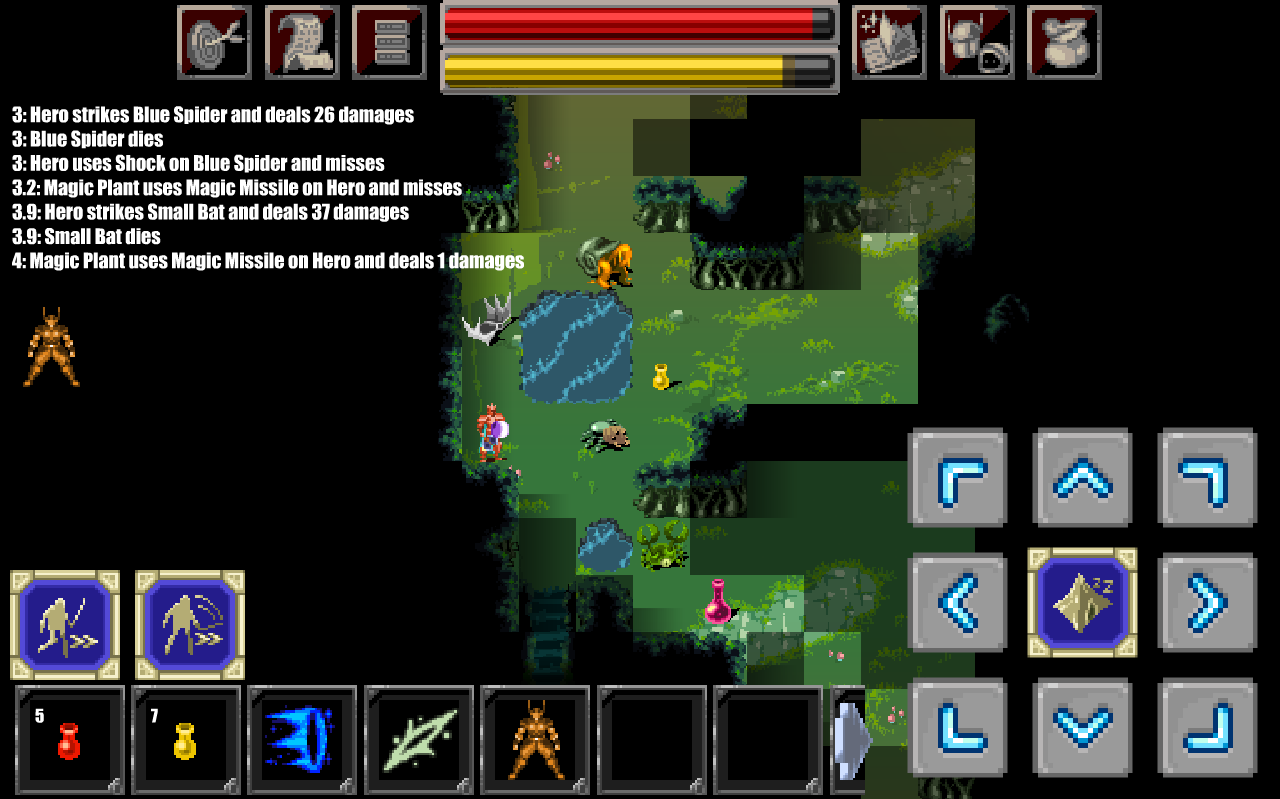 You can get it at: Play.google.com
Along with the Android version, a new game mode as appeared: the tower of chaos.
It is an unlimited mode with permadeath. Items are uncapped and can have bonus beyond the maximum in the upper level of the tower.
Some news denizens have appeared. Fear the four mythic beasts that guard the magical altars in the Tower of Chaos. Can you kill them all? Or do you prefer to sneak them and run to the portal that lead to the next floor?
Several bug fixes, gameplay improvement and increased performance are also included.