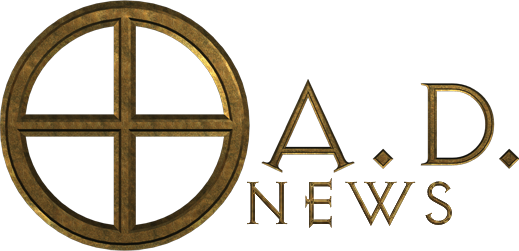 At Wildfire Games, our policy has always been to develop quality projects that are not only comparable to that of commercial studios, but exceed the expectations of the community in all measurable aspects. We continually strive to improve our work as our own abilities in our respective field increases. Due to the lack of currently available programmers, the art department has made considerable advances and has at times returned to ameliorate outdated art assets. This month, along with a few announcements, we will be featuring a number of our favorite screenshots in which the art has been refined.
---

Wildfire Games is pleased to announce its first community contest, 'Get In The Game!' It is truly a delightful experience hearing your warriors cry as they charge into battle, and it will require many unique voices to properly achieve this effect. Several battle cries will be chosen and mixed to represent different sized groups of soldiers, selected based on quality and accuracy. To gather the necessary sound assets, we've decided to employ the help of our community in our 'Get In The Game' contest, giving you the chance you have your very own voice in 0 A.D.!
Using the included phonetic pronunciation guide and referring to the guidelines below, contestants will be able to submit up to two audio files of their recorded battle cries, limited to one per listed faction. The clips will be judged by members of both the History and Sound Departments to determine which clips will be used in the game. Winners will be chosen based on the quality of the recording and the accuracy of the pronunciation. The top ten entries (five per category) will have their voice appear as an integral piece of the game, and the top entries from each category will receive a subscription to Ancient Warfare magazine! For more information on the contest, you can visit the article on our homepage.
---
In five years of development, 0 A.D. has seen drastic changes. From the concept of a total conversion for Age of Kings to a full-featured 3-dimensional independent real-time strategy title, we have constantly refined the game in every aspect. Over the past couple of months, we've spent time polishing some of our older environmental assets to enhance the overall visual quality of the 0 A.D. world. From terrain textures to animal maps, we've reviewed each individual visual resource to ensure everything represents our dedication to quality. Below are a few brand new screenshots that display the temperate and savanna biomes.
To further demonstrate the progress we've made, we decided to recreate a pair of old screenshots that feature the tweaked environments.
---
In recent months, the majority of our programming staff has been consumed by academic obligations. As a result, they have become inactive and are no longer able to actively contribute to the progression of 0 A.D. To compensate for our lack of contributors, Wildfire Games is now accepting programmer applications. If you are interested in contributing to 0 A.D.'s development, it is recommended that you are comfortable working in C++, have 8-10 hours per week to contribute to development and have the determination necessary to work towards the completion of the game. To apply, simply fill out the application form here and post it in a new topic in our application forum.
Thanks for reading,
Bob Kimball
WFG Public Relations Representative