Hi everyone!
Back on October 2016 I released a Free Gear VR game called Twobit. The reviews I received from players all around the world was very positive, the game hit 70,000+ downloads within a few months and was nominated for an award for the best VR mobile game of 2016!
Twobit Odyssey is a full-on puzzle/platform game based on Twobit and currently features eight levels, four different environments and bosses, totaling hours of gameplay! The game also dramatically improved Twobit's control system and received high praises during beta testing.
Twobit Odyssey is now available in the Oculus Store!
Twobit awakens in a dark and mysterious place. But he is not alone. He sees you. You are his guide. When he asks for direction, look around the room and find a location for him to explore. When he finds a button, nod your head in agreement to activate it. Need to see what lurks in the dark? Activate the Twobit Vision and see the world through his eyes. But who is Twobit and, most importantly, who are you? Are you a figment of his imagination?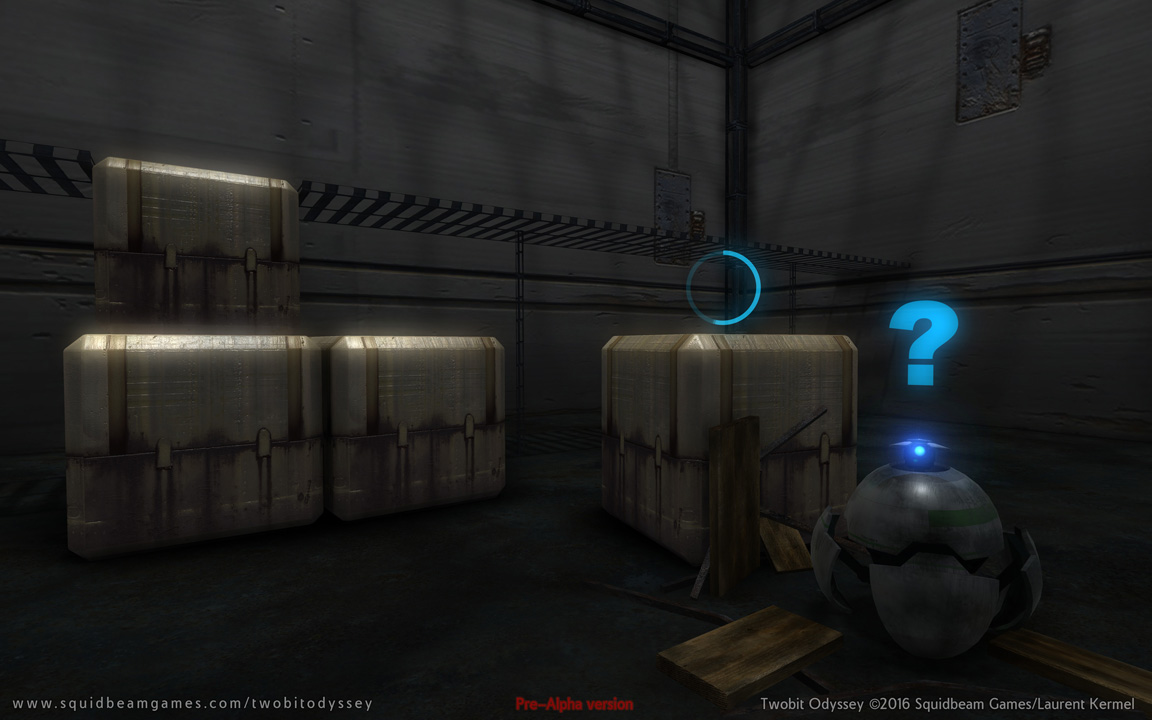 When Twobit asks for direction, a question mark appears above his head and a round cursor allows you to pick a location to explore. Once the robot has registered a new target, he then rolls into a ball and makes his way towards it.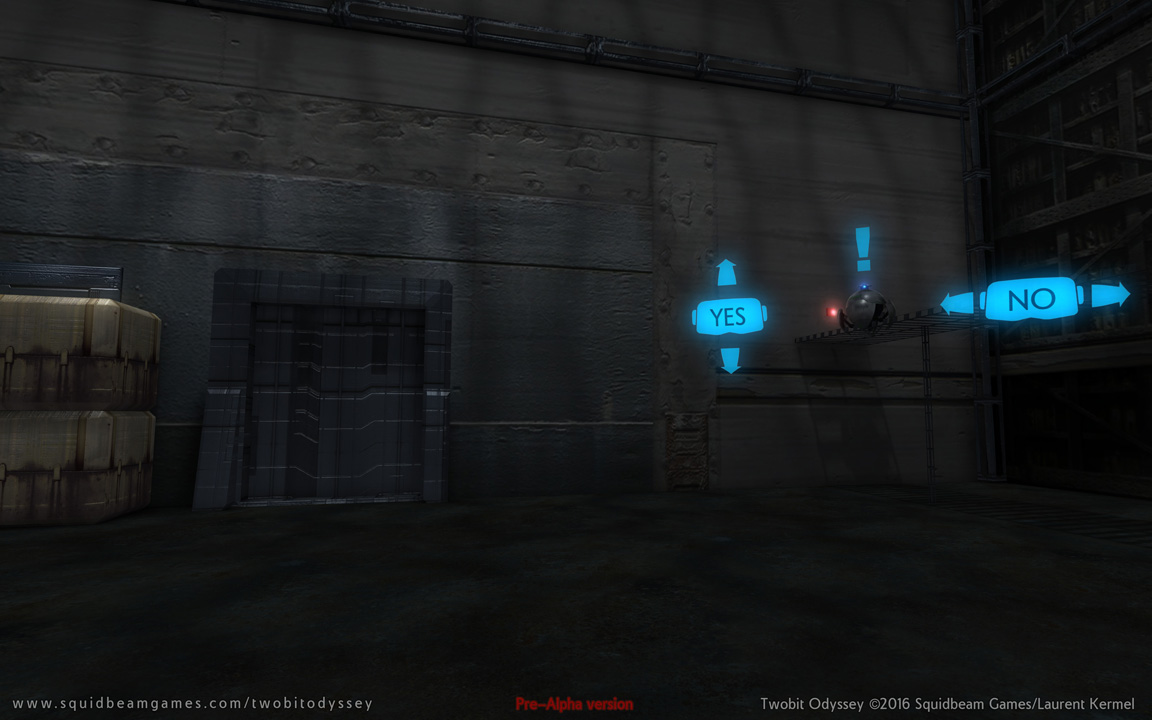 Some elements (such as buttons) can be activated by Twobit. When he reaches them, he will ask you if you would like him to proceed - you can confirm by nodding your head "Yes" in agreement, or by shaking your head "No" in disagreement.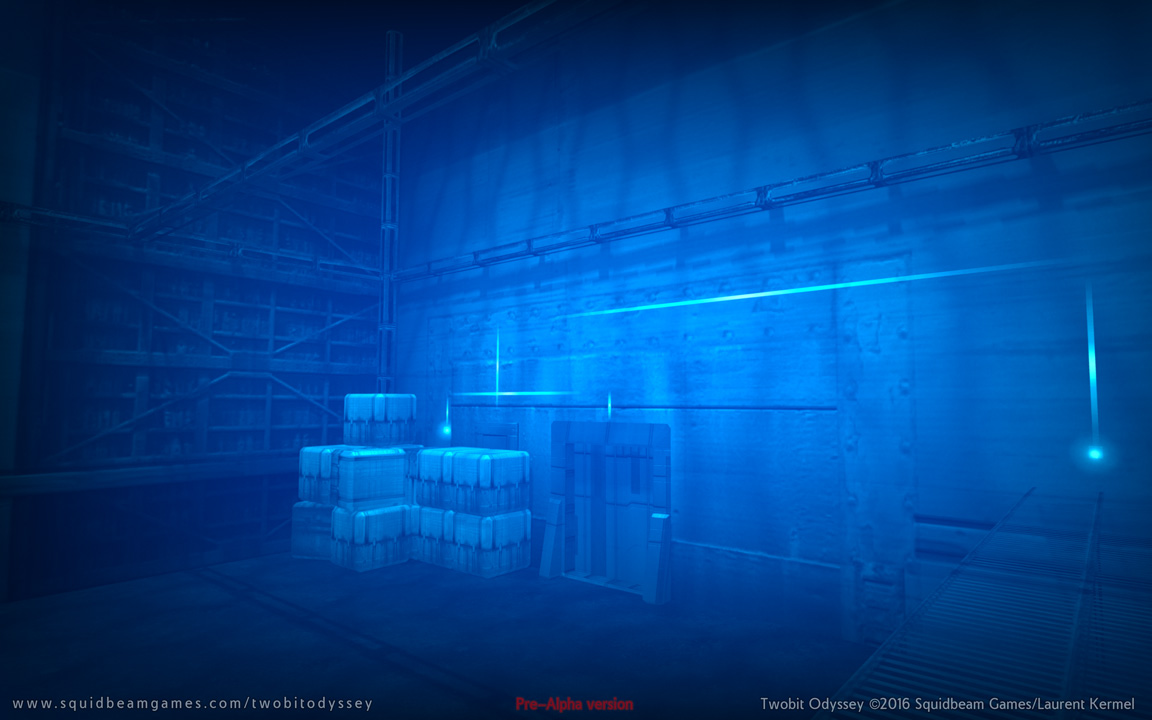 Players can activate the Twobit Vision at anytime during the game and see the world through Twobit's eyes. However, this feature is only useful when Twobit is opened and not rolled into a ball. The Twobit Vision gives players the ability to view the world they are exploring from another point of view. Additionally, Twobit can see things the players can't, such as flows of energy.
Twobit Odyssey Features
Eight mind-bending levels
Twobit Odyssey features eight mind-bending levels, four different environments and four breathtaking bosses, totalling hours of gameplay.
Unique control system
Players control Twobit only using their gaze via the VR headset. No need for a controller - players make choices by nodding "yes" in agreement, or shaking their heads for "No". The gaze control system uses a novel approach and analyses the player's field of vision, and proprietary algorithms decide of what the player is most likely looking at.
Designed to prevent motion sickness
Twobit Odyssey was especially designed to prevent motion sickness, one of the main issues with first-person VR games. Special attention was given to the motion system; for instance the Twobit Vision is not available when Twobit is rolled into a ball and is therefore moving, thus preventing the player to feel dizzy.
Immersive 3D sound
Sound design plays a major role in Twobit. This allows players to know exactly where Twobit and other events are located in space without needing to always look directly at Twobit or the action. These techniques are especially important in creating a believable sense of immersion to the game.


I am a solo indie developer and do everything myself, from art, modelling to coding and music. The process has more than its share of challenges, but also has more than its share of fun and exciting moments!

Please don't hesitate to let me know what you think, be it positive or negative!
Dev-Logs & Other Media
Stay Connected
www.squidbeamgames.com/twobitodyssey
www.indiedb.com/games/twobit-odyssey
www.facebook.com/squidbeamgames
twitter.com/squidbeamgames
www.reddit.com/r/squidbeamgames
____________________________________________________
POSTS HISTORY
____________________________________________________
Here is the release trailer for my upcoming and award winner VR game TWOBIT ODYSSEY! The game will be first available for the Oculus Gear VR in November 2017! That's if everything goes according to plans. Other VR platforms will follow such as the Google Daydream and Oculus Rift.
TWOBIT ODYSSEY is a unique VR puzzle-platform game. Only using his or her gaze, the player controls a little robot in a strange world, helping him tackle problems and puzzles, and ultimately unravelling the mysteries of this dark and enigmatic place.
TWOBIT ODYSSEY is based on the award nominated TWOBIT, a game I released for the Gear VR on October 2016 and which received excellent feedback from players all around the world!
I would like to share with you the cover art illustration I just finished for my upcoming VR game Twobit Odyssey. I really wanted to create a cover reminiscent of the classic cover illustrations from the 80s and early 90s (which I am a diehard fan of!). Please don't hesitate to let me know what you think, be it positive or negative

The game has just been approved by Oculus and the Gear VR version will be released next Wednesday, November 22nd!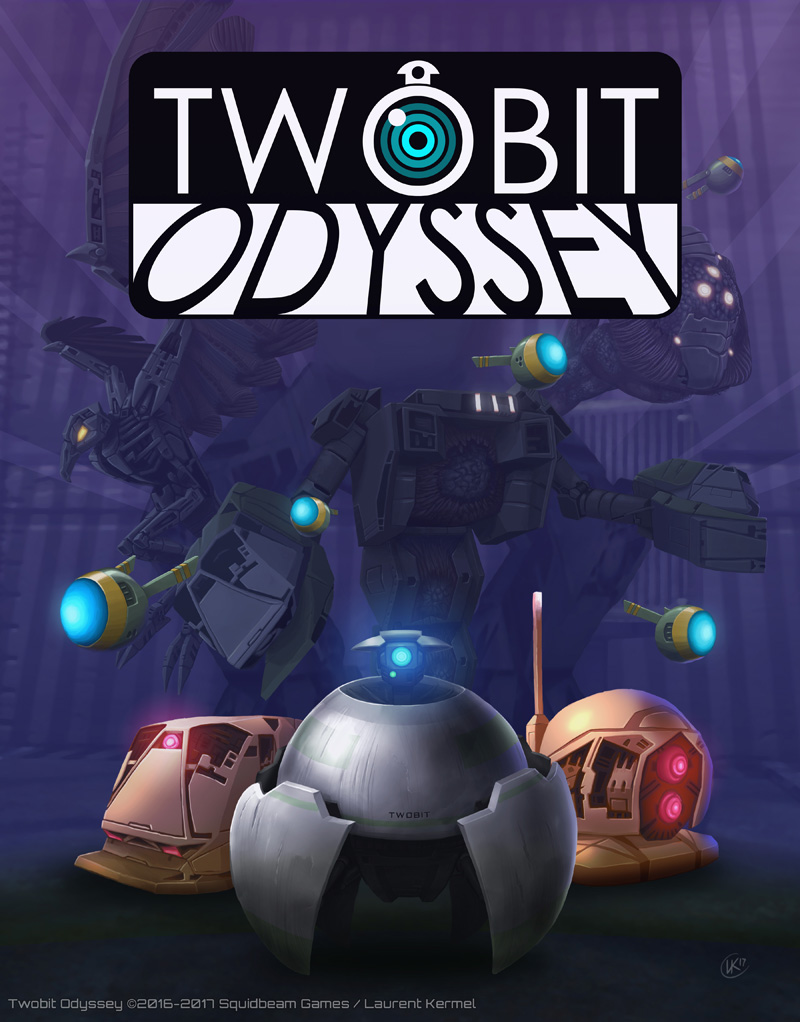 I'm delighted to announce that my Gear VR game Twobit Odyssey is now available in the Oculus Store!

www.oculus.com/experiences/gear-vr/1467388843347781

Twobit Odyssey has been in the making for a whole year and is ready to fly with its own wings. The game currently features eight levels, four different environments and bosses, totaling hours of gameplay. I hope you will like it!

Can't wait for you to meet Twobit and live his VR adventures

For those of you who played my Gear VR game Twobit Odyssey, I have some awesome news!... Twobit Odyssey got nominated for the 14th IMGA International Mobile Gaming Awards!!! If you are a fan of the game, please help me win the People's Choice Award and cast your vote here: Imgawards.com
Thank you all for your amazing support!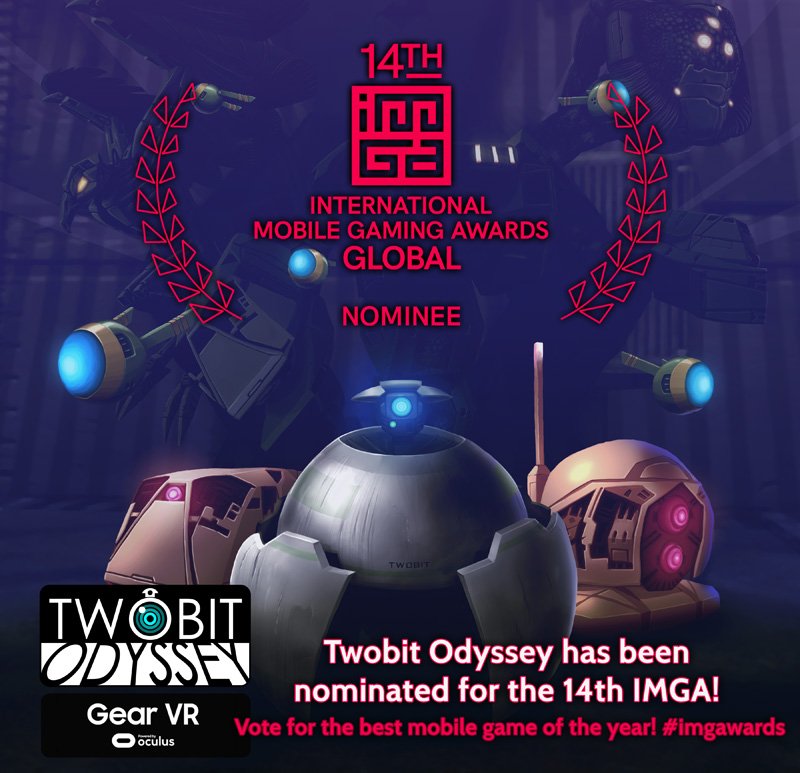 Edited by: squidbeam