A pixel sidescroller, conceptually inspired by Kingdom Hearts and The Pagemaster (the movie, not the game).
'm in charge of the art, so heres some stuff. My partner is the programmer, but he's kind of busy at the moment so devlog updates will be done by me.

Here's our main character Alex and some of his animations.
And his booksword. A weapon that says "reading can kill".
Also some enemy concepts, the inklings.
A part of the concept behind the inklings is that some of their body parts are made up of punctuations. The golem there has a period dot for a head, much like our pawn inkling.
Pawn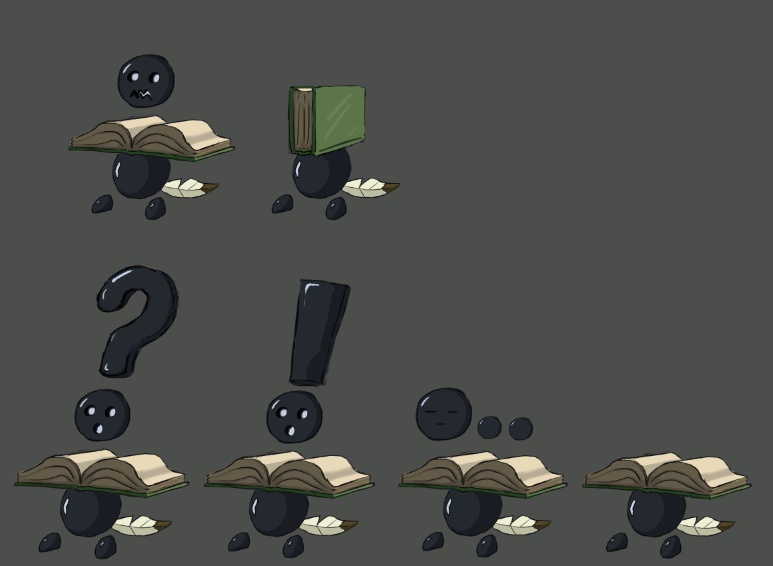 Although this one is gonna be a bit special, because I want to give him these reaction marks in-game. But all inklings will have attacks that stem from the books on their bodies. An attack will either come from an appendage or something that pops out of their book. For instance, the Pawn's long-range projectile attack is that a dragon pops out of its book and shoots a fireball, much like in the poster.
And here is the concept for close range.
After a work hiatus 'The Book of Alex' is going back in developement. Here is a promo piece I was working on for the occasion. is back at it again.