Hello,
I am new to indiedb. I have been working on my game "Age of Blocks" for some time and recently uploaded some screen shots to Desura.
Age of Blocks is a voxel based game based on the Techcraft engine. The engine was rebuilt and improved for the Windows 8 store and Windows desktop. The map features infinite terrain generation. Players in sandbox mode will design their own creations through the use of different shape blocks and 3D models. Players are given ingame tools to quickly modify the world, such as fast block editing and wall creations. Currently the game features over 200+ textures at the default size of 32x32.
A sandbox version of the game will be released first while a story mode development will continue after release. Assets created during story mode development will be added to the sandbox for players to use.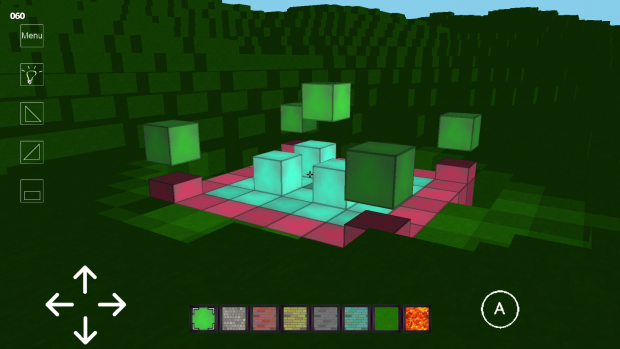 Above is a screenshot of the Windows 8 Store version of the sandbox mode. The store requires the game to fully function with touch screen controls without keyboard.
I welcome any and all to follow the project and give feedback on potential things you would want within the game. I will love to incorporate fans ideas.