Hello,

I would like to share a mini-game I developed recently using Unity. It's a web-game so far (WebGL since it's what Unity proposes) but it may evolve into an Android/iOS game later.

Crazygames.com

You just move from box to box with your score evolving depending on the operation on the box you're moving into. Roam freely or in a procedurally generated maze. Several game modes available (like best score after 100 moves, reach 50000 points as fast as possible or just infinite play without objectives...) so you can play 5 minutes or 5 hours.
It looks like this :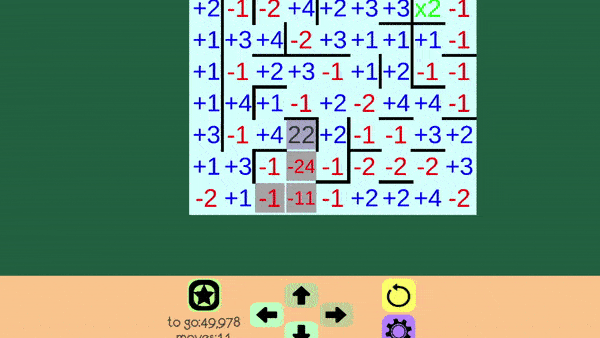 Hope you guys have fun playing. Any advice is welcome.
NDGD
Edited by: nextdoorgamedev