Indie studio Dark Crystal Games launches its Kickstarter for Encased, a post-apocalyptic RPG. The purpose of crowdfunding this project is to expand the game world and give the developers more room to introduce new and unique game mechanics.
Dark Crystal has been hard at work on Encased for the past ten months. The game is currently in the pre-alpha stage, and the developers are already confident of the project's completion. The goal of the crowdfunding campaign is to raise $100,000. Any revenue collected will be used to refine the game and expand the team. Pledges from fans will expand the main campaign and increase the number of locations available to explore.
A regular play-thru of the main story is estimated at 30 hours. The player will be able to explore more than 100 handcrafted locations and discover up to 75 unique random encounters. Each of the six main factions has its own storyline and various endings.
"Dark Crystal Games is a small studio and our resources are limited. However with the first stages of development behind us, we are positive we will be able to complete the project, polish the details, and deliver the post-apocalyptic RPG everyone is waiting for," says Vyacheslav Kozikhin, Studio Head.
Encased for PC will enter Early Access on Steam in 2019. Steam Page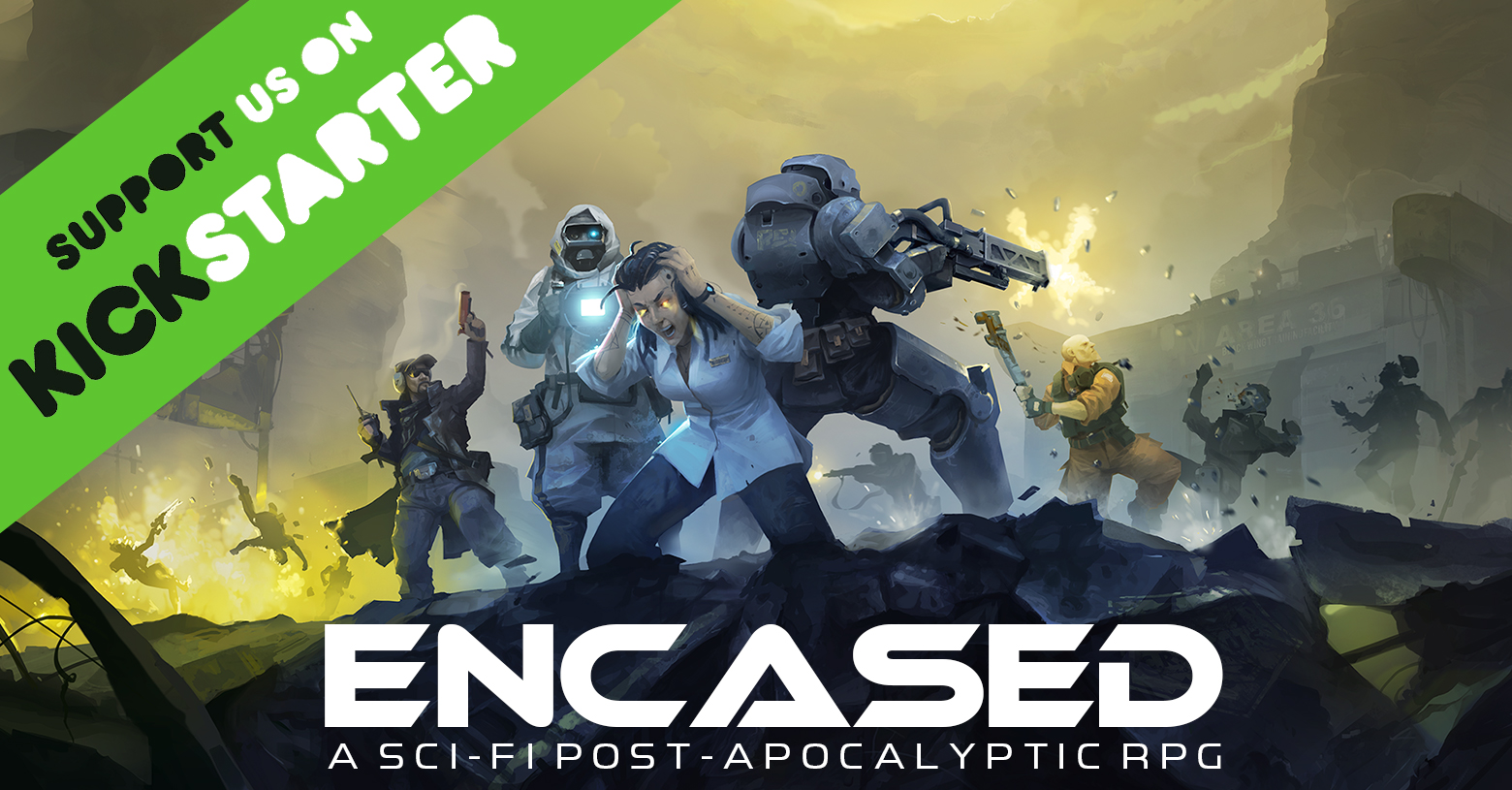 Encased is a computer role-playing game set in a post-apocalyptic sci-fi world. The story begins in an alternate 1970's and revolves around the exploration of the Dome, a massive structure of unknown origin, discovered in a remote desert. Research into this discovery is carried out by CRONUS, an organization founded by leading world governments. CRONUS earns massive revenues selling relics recovered from the Dome. The game starts with the player joining an expedition to an underground facility near the center of the Dome. The task seems elementary, but everything begins to go wrong very quickly...
"Encased is everything we like in famous RPGs from the 90's and early 00's. It's like Fallout, Baldur's Gate, and Planescape: Torment mixed in the right proportions and improved with modern graphics, fascinating history, and exciting tactical battles. Not only are we trying to recreate cult RPGs - we're trying to improve on the formula."