Mech Mania is a collection of multiplayer arcade mini-games for one to four players online, over a LAN or on the same device using a shared screen. Play against up to four other humans or against our well trained bots!
The game is reminiscent of multiplayer classics such as Bomberman and Micromachines with an emphasis on simple game rules and controls. All of the game modes are adversarial and may encourage the use of the controller as an offensive weapon against fellow players when using a shared screen.
Up to four players
Online, LAN or Shared Screen
Over ten competitive mini-games
Simple controls and rules
Local and Global scoreboards
Windows, MAC and Linux supported
We really want to use Steams Big Picture to bring our game to the big screen and recapture the living room! At the moment the game is up on Steam Greenlight under concepts while we're developing it. Once we have some decent in-game video we'll make the transition over to big boy Greenlight and hope we make it into the store.
The games development is fully funded thanks to Creative England and a program called Stater for 10 from which we managed to win not only the funding but mentoring too! So there is no excuse for the project not to meet its goals.
We're now less than a month away from our Beta deadline at which we hope to release a playable version to gain some essential feedback!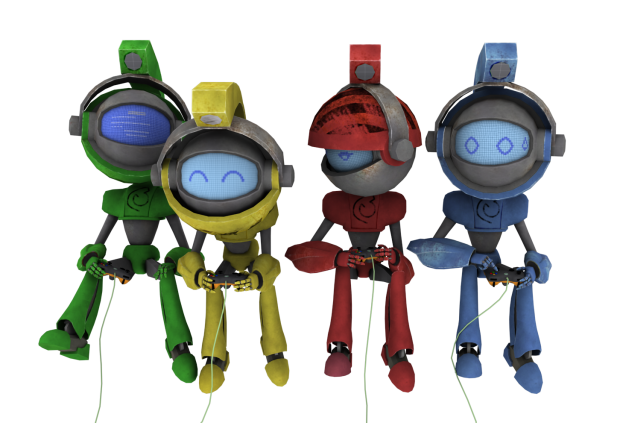 Anyway, as I said before feedback is seriously welcome, like it or hate it I'd really like to know why and any support would be massively appreciated!