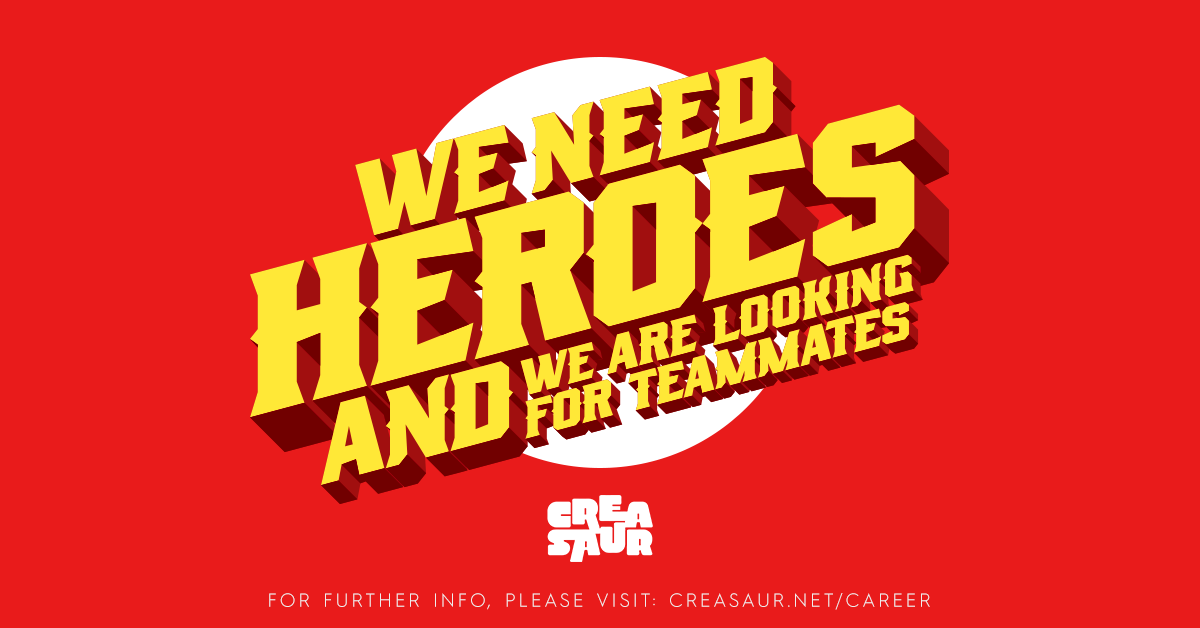 We need heroes!
As Creasaur Entertainment Co., we are looking for game developers who can create breathtaking mobile games. And it's not all about the code. Whether it's a fruitiness breakfast, tons of superb events, happy hours, Tai-Chi sessions in the mornings, cutting-edge technologies, workshops, gaming nights, open office environment and many more.
Location: Ankara, Turkey
For applications ➡️ 📩 career@creasaur.net or 🌐 creasaur.net/career
Responsibilities
• Working closely with dedicated game artists, developers, designers and QA specialists
• Managing development time to ensure features go out with fast, reliable cadence
• Writing frontend and backend code for mobile games
• Working with version control systems (BitBucket and/or Git)
• Daily usage of C# programming language and Unity UI system
• Adapt/work in accordance with Agile Development Concepts
• Able to work with and integrate various social media SDK
Experience & Skills
• B.Sc. / M.Sc. / Ph.D. in Computer Science or any equivalent degree
• Proactively raise relevant questions about requirements and approaches
• Being a team player
• Experience of backend & frontend mobile game development
• 5+ years full-time software development experience
• Experience with Unity3D (iOS and Android)
• Deep understanding of JavaScript
• Solid understanding of OOP principles, software design patterns
• Able to show portfolio and/or previous project experience
• Highly motivated, able to solve problems
• Excellent communication and organizational skills
• Having good time management skills
• Able to work efficiently in open office environment
• At least intermediate English
Bonus
• Understanding size limitations on mobile devices, and optimizations/workarounds for them
• Knowledge in NodeJS and the fundamentals of 3D game development is a plus
• Willing to learn new tools and technologies as required
• Love Creasaur as much as we do!
Edited by: creasaurco