Hi How is everybody?
Ok well, I seen all mods for Gothic 2, I have looked all over the net trying to figure how to edit the animation meshes and textures.
I know Gothic 2 in its on directory comes with a .vdf import exporter. I have exacted the file to a new folder and in the _compiled I get the .MDM, .MAN, .MDL, .MDH, .MSB, .MDL, I installed a plugin for blender it required 2.66 But when I load it, I enable the plugin in user preference. But I don't see any of those files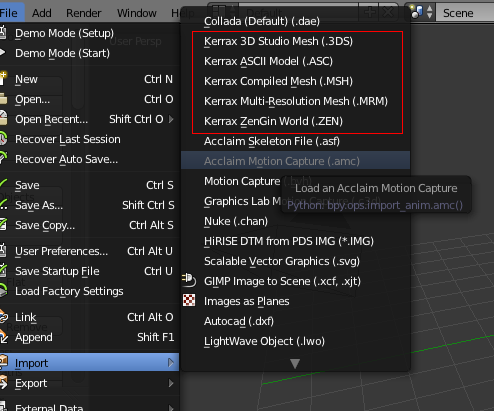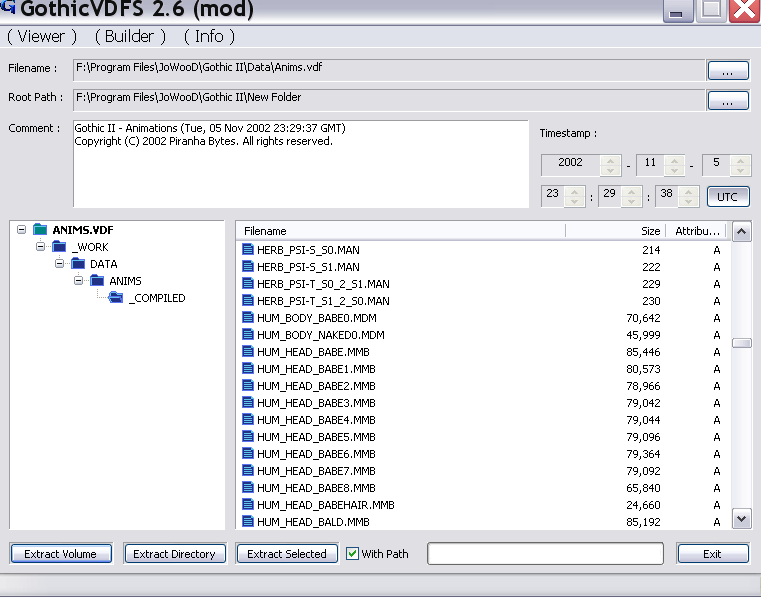 These are the only file I can find for the human animations.
So if any body know of an animation editor that open these file.
Or any suggestions on other methods?