Got loads of new stuff to show you
Tetsuo3 wrote: Yea like this a lot. For some reason it reminds me of Full Throttle.
Glad it does, we plan to have a mix of old-school and new school elements to capture the nostalgia within.
This is the background art for the Nerd basement this is where Dave finds a group of nerds playing a dungeon crawler game.
This is the bouncer getting ready to pounce on Dave, "He's behind you"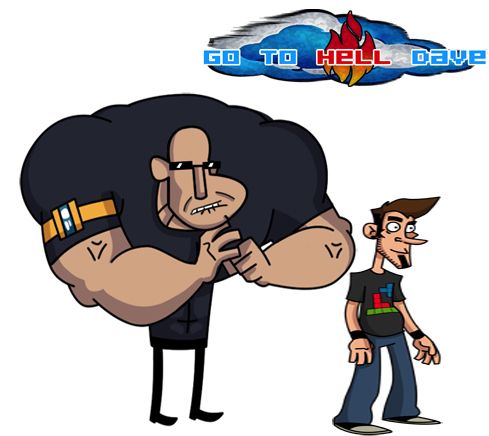 Last but by no means least a quick preview of our opening level, still lots of improvements to go into this but hope you like it.
Oh and please like and share our facebook page. We will need all the help we can get when we launch our kickstarter in the next few months.
Facebook.com
Updates:
Video Interview from EuroGamer

Pub Level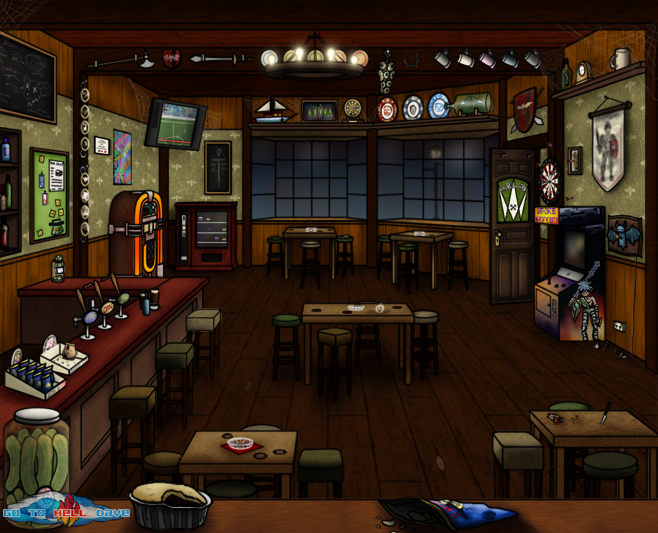 Night club level update
We are still preparing all our assets ready for the playable trial. Join us on twitter or Facebook we would love to hear from you.