Hello,
We would like to introduce DroneSpecies (android) to everyone in our community. This is the product of our hard work. Thank you for your support!
Don't forget to check out our forum for our design competition.
Drone Team ... out!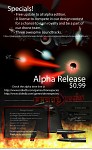 New update: android 2.01 and above, and much more feature...
Hope you'll like it.....