Hey guys, we're here to introduce our game, Dappervolk, an in development virtual Avatar and Pet Site with a painterly style and RPG elements. Let us know if you have any questions in the thread!

INFO & FEATURES

The Questing system on Dappervolk will function much like a choose your own adventure story where you read through dialogue and make choices that alter the rewards you unlock and an NPC's opinions towards you.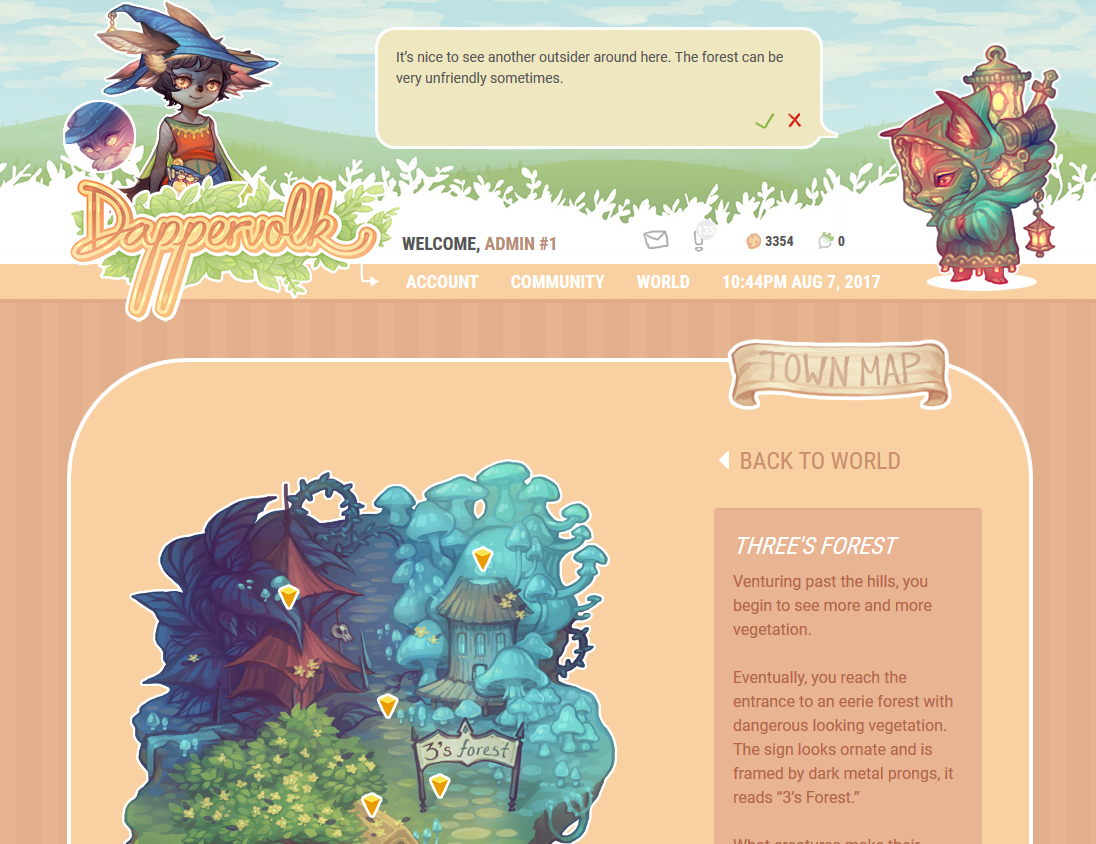 We'll have 4 towns full of npcs available for Beta with extensive storyline content.

The Avatar system boasts a smoothly functioning wardrobe where you can dress up your player avatar with clothing obtained through your adventures. There are drawers, layer expansions, and customizable layering of the clothing for a creative outfitting process.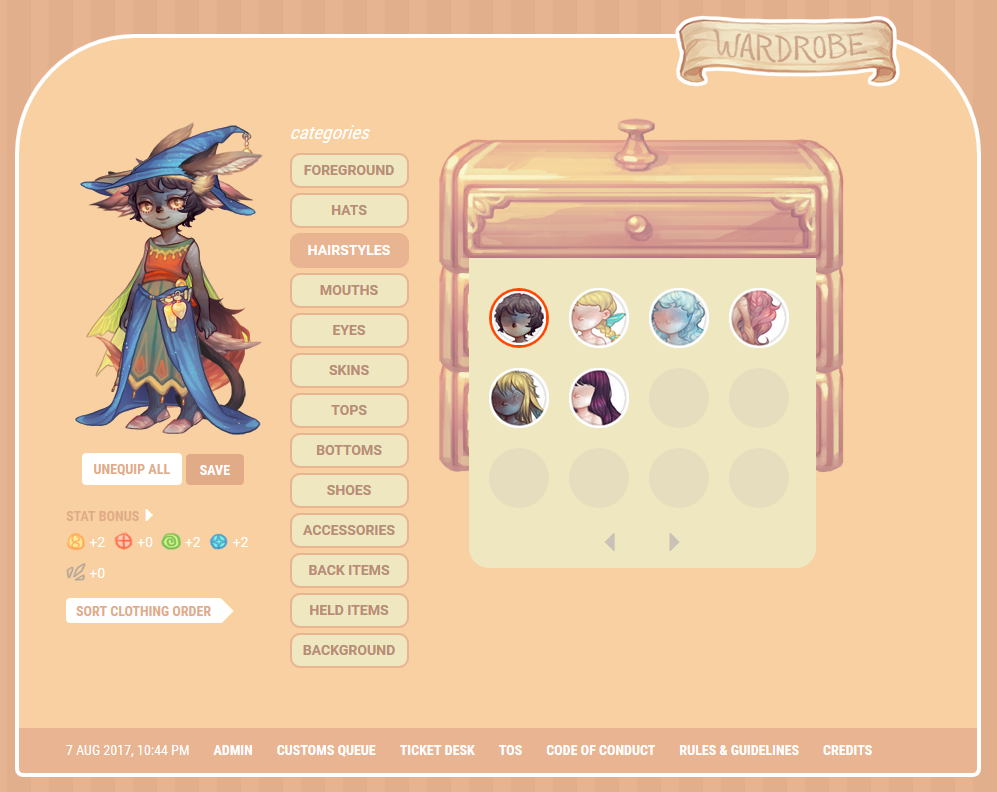 The Pet system allows you to hatch inanimate objects into magical pets, as a part of the lore around your appearance in the world of Dappervolk. You'll be able to also alchemize multiple pets into rarer pets via our Alchemy system.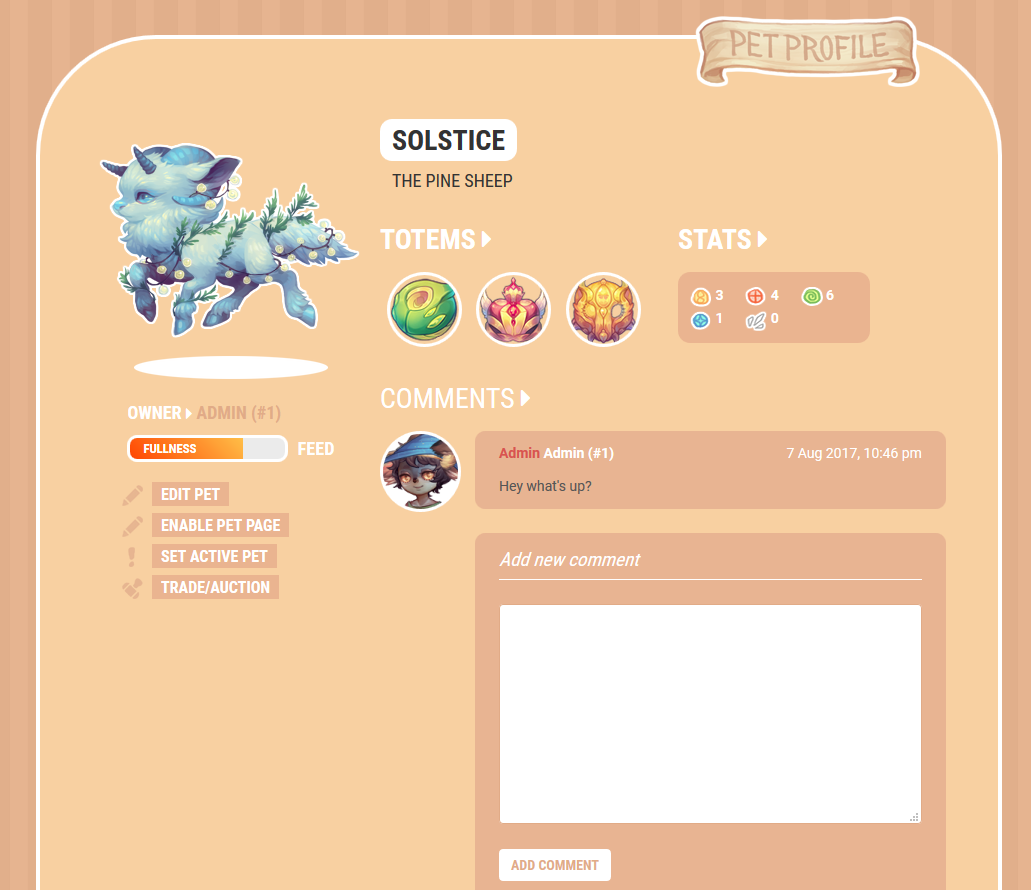 Eventually we're planning on many pet expansion features that include things like pet affection, daily tasks, and evolution.
As well as these core features, the site will revolve around an ever expanding world that will populate within your game as you unlock new towns and NPCs to interact with. More info and gameplay footage will be released with our Kickstarter video at the end of this month.

STATUS & UPDATES
We conducted a successful Alpha test back in April, and we're going to be launching our Kickstarter at the end of this month.
After Kickstarter, we'll be developing the game further for Beta testing. Official Launch will begin when the game has been fully tested and balanced.


Click the image above or here to see our Kickstarter Tier pricing and info!

More info and updates available here:
• Development Tumblr •
• Instagram •
• Twitter •
• Facebook •
• Subscribe to our mailing list! •
Edited by: dappervolk