Hello guys!
I would like to share with you my new game called "RGB Squad". It comes from colors (heroes): Red (Rusty), Green (Glen), Blue (Brad). Main goal is to paint special cubes on requested color on each level. You gain +1 mana for coloring white cubes and +3 for mixing basic colors. Every hero has 4 special abilities to use on the field.
Almost every level (maybe except for few at the beginning) can be finished on multiple ways. For example using special abilities to build new path or destroy some environment etc.). Imagination and mana are only limitations

Example level: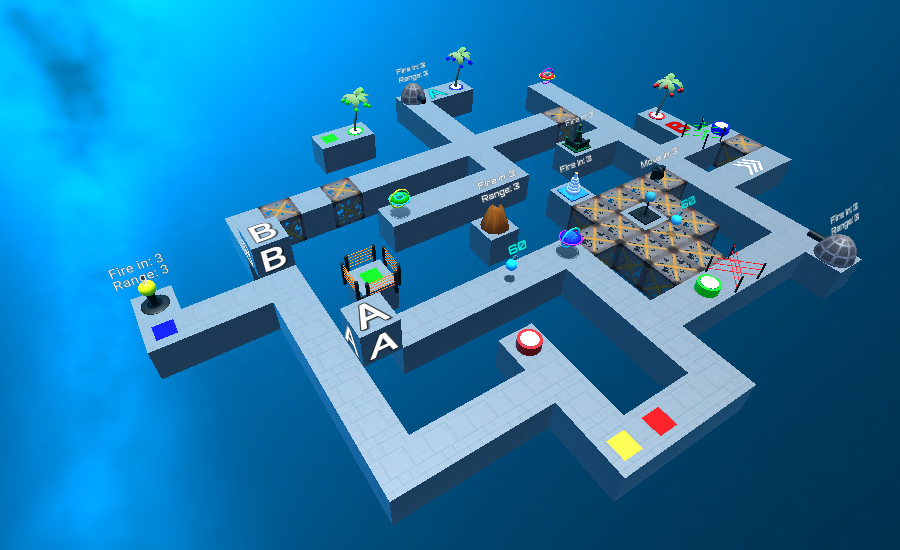 UI:
- 30 special cubes (turrets, enemies, levers etc.)
- 50 levels with 3 game modes
- Assign shards to level up your skills
- Compete with other players for best scores
- Beautiful sci-fi soundtrack
Game and screenshots are available on Google Play: Play.google.com
Now I am working on new game mode where you can create your own levels and cubes and share them with others to compete for best results.
Hope you enjoy it!