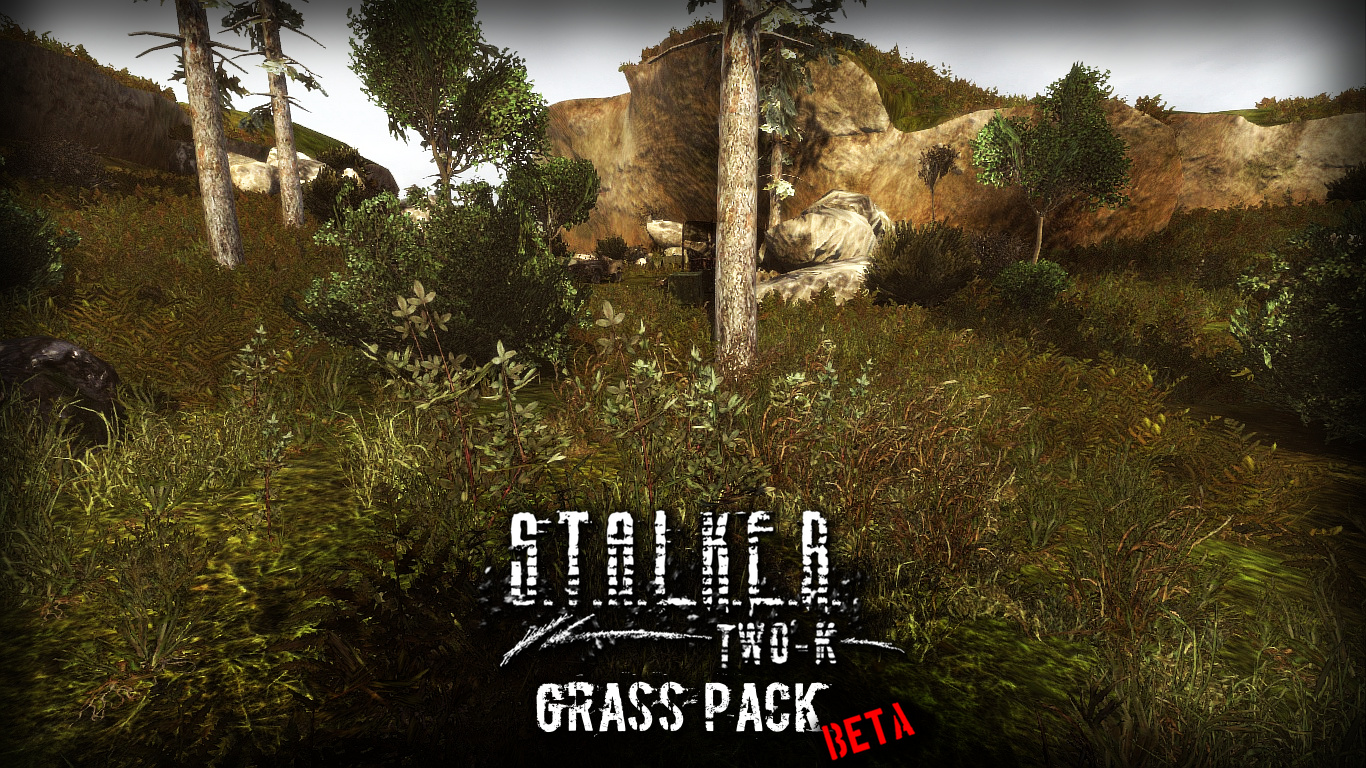 ---
For past few months I was working on totally new grass mod, that not only will contain new textures, but also new, more complex models giving stalker more realistic feel.
Right now I made almost 70-80% of work that I wanted, I had some problem with optimization due to more complex meshes that grass now use, but I think I found some compromise in terms of look and performances.
Still of course people need to remember that such mod is seriously demanding for hardware, especially in game like Stalker, so some good hardware is needed to use it, but still just like with main Two-K texture pack I made is and test in mostly on my laptop, so if my laptop can handle it with just 6-8fps drops compared to current grass addon I have, its mean that its not that bad...
---
As you probably noticed, there is no download links. Its because this article is mostly teaser for this addon, and in the same time request for anyone who would like to test new grass, but I mean test it, not just download it and then write twitter-like opinion "its ok" or "its bad". I mean test, point out problems, bugs and most important: test performance. That mean posting your hardware, settings(especially r__detail), used mod, and screenshoots if needed...
Right now I have 13 maps ready to test:
Cordon, Zaton, Jupiter, Pripyat, Outskirts, Swamps, Agroprom, Dark Valley, Bar, Wild Territory, Army Warehouse, Yantar and Radar.
If you are seriously interested in testing, send me PM here on moddb. I could reply with some delay due to some personal time consuming issues, but I will send link to zip and info as soon as possible, but as I said I dont really look for payers who want to just get the link and play, I really need some external opinion and performance test with proper info...
And at the end few screenshots so this article will not look so empty :D