May the 4th is just one day away, and to join in this unofficial Star Wars celebration, we're compiling a list of the best Star Wars mods that you can play right now. These range from Star Wars total conversions for unexpected games, to mods for existing Star Wars titles that expand upon, create new content for, overhaul or otherwise make for better and brand new experiences.
In addition, GOG.com has announced a Star Wars sale, to coincide with the distributor's new addition of Star Wars Battlefront Classic. If you don't already own these classic Star Wars games, now is the time to grab them on the cheap and play the following mods for some of the best games from a galaxy far, far away!
---

Jedi Knight Enhanced is a graphical overhaul for the game Jedi Knight: Dark forces 2 The mod features higher poly models, and higher resolution 16 bit textures. It aims for "Quake 3 era" graphics.

This is a replacement texture pack for Jedi Knight: Dark Forces II. These textures were upscaled using ESRGAN and a custom model. This texture pack is intended for use by mod authors as a base for their own high-resolution retexture projects. Although this texture pack is usable without further changes, the textures in this pack are quite raw. Most of them have artifacts from the upscaling process, which in a complete effort should be manually removed by an artist.

A rebuild of the released 2015 SerenityJediEngine. Many code fixes and additional features. Supports single and multiplayer. I have given myself a whole year to finish the project, to avoid a rushed release. Serenity has given me permission to continue this project and I can now confirm this project will contain no plagiarised material. More details to follow as progress develops.

Movie Battles is a class-based, team-orientated Multiplayer Total Conversion for Star Wars Jedi Knight: Jedi Academy.

Our goals are to let players create their own Star Wars battles, playing and fighting against numerous characters ranging from all three trilogies, Rogue One, Star Wars Rebels, and even characters from the old Legends Continuity across many maps set in the Star Wars universe. Players will be able to use hundreds of various lightsabers and weapons from the films and fight across various maps of locations from the films.

Featuring 3 playable factions — the Republic, CIS, and Militia — and 5 unique Clone legions on all of the stock land maps from Coruscant to Yavin 4, Battlefront: The Clone Wars puts you right in Dave Filoni's animated TV series. Some maps, such as Mos Eisley and Felucia, have received complete overhauls, creating a unique night version of Felucia and a different layout for Mos Eisley.

The purpose of this mod is to recreate the Star Wars universe through various mythical epochs and places of the saga. "Battlefront Ultimate commander" is a a total conversion modification that adds new eras, new game-modes, new units and many more!

My main objective was to make the game more realistic by sharpening the image, normalizing color saturation, improving game lighting, using a more subtle bloom and making it compatible with ALL the maps (there are some well known graphics enhancers that are glitchy in white maps like Hoth, or in Space).
I tried this mod succesfully in every default map. It works amazingly with Battlefront Evolved Mod, which improves the game models and textures, and Rezzed Maps, which are High Definition maps.

TSLRCM tries to fix to the best of our abilities the issues The Sith Lords had due to being rushed. Containing a host of restored content and fixes many bugs left inside TSL giving you the most polished and best possible chance to get the full experience.

This mod is based on books by Karen Travis. It follows the story of Delta 38 "Boss" and Delta Squad throught the clone wars. It is an expansion to default story with weapons , characters and missions from books , expanded universe and movies.

This mod catapults Empire at War into 2019. It maintains the game's design philosophy, while adding new units, better graphics, and deeper gameplay.

Awakening of the Rebellion 2.7 is the upcoming Version and its a massive Update and Improvement then the actual release Version 2.6. The AI is almost rewritten and will be a challenge as ever before There are new Story Events and reworked existing ones. All Space and Ground-Units are updated and/or replaced with new Models/Textures. New Soundeffects and Music-Tracks, a New Galaxy Map that is almost Canon and new Space and Groundmaps.

In a time where the Empire's grip on the galaxy is still tenuous, take command of early Rebel luminaries or the Emperor's closest advisors in an epic struggle to define a galaxy still smoldering from the Clone Wars. Assemble your faction's war machine from dozens of asynchronous lines, then augment it with hundreds of potential upgrades. Transform aspiring heroes into legends to provide intangible leadership to your military and government. Leverage entire planets and civilizations to their greatest potential through base building. Then, when everything is in place, plot your conquest vector. This is a four-decade strategic simulation of warfare across 120,000 light-years.

The New Jedi Order Compilation mod is a total conversion for Forces of Corruption, based on the Yuuzhan Vong War, the New Jedi Order era and the Star Wars Expanded Universe. The current release includes six playable factions (New Republic, Yuuzhan Vong, Imperial Remnant, Corporate Sector Authority, Empire of the Hand, Ssi-ruuvi Imperium)with subfactions and a localised build system, nine new Galactic Conquests, several non-playable minor factions, a new era/tech system, and countless new ships, characters, and units from the Star Wars Expanded Universe/Legends lore.

Expanding Fronts is a massive modification for Star Wars Galactic Battlegrounds aimed to breathe life back into the classic LucasArts strategy game by adding various new units, features, and gameplay elements. Each of the 8 civilizations are being reworked and enhanced to make each feel more unique and authentic to the universe, while maintaining the classic Battlegrounds gameplay.

In the mod, you will be able to experience each of the X-Wing missions from the main game release, played from the side of the Empire. Only the Death Star run will be missed - as the Death Star is not available in TIE Fighter. Instead, a brand new storyline, inspired by the expanded universe, will allow you to explore the X-Wing story from a fresh perspective.

Star Wars: Bear Force II is a Multiplayer mod set in the Star Wars universe for Mount & Blade Warband, during the Clone Wars and Galactic Civil War era.

This module is a further modification of Star Wars Conquest, with its main aim to change the Era mod plays in from Imperial Era to Clone Wars Era. But not just that, our goals are to Enhance the galaxy, to update it visually and to add loads of new content over time and replace some. Much has been added, but the Galaxy is vast, and our numbers in 3d department are lacking.

Star Wars: Interregnum is an upcoming mod for Sins of a Solar Empire: Rebellion that builds off of the highly successful Enhanced 4X Mod. Fleeing the unknown terror that is chasing the Vasari, the factions of Sins of a Solar Empire stumble on a temporary wormhole that takes them to a galaxy far, far away. The sudden arrival of armadas with trillions of refugees and thousands of warships between the events of Episodes 5 & 6 forever alters the Star Wars universe and plunges the galaxy into an unprecedented period of chaos and violence.

From the makers of Thrawn's Revenge: Imperial Civil War, Ascendancy is a Star Wars mod set after the Battle of Endor in the Star Wars Galaxy. Fight for galactic ascendancy as multiple factions from this period in Star Wars history.

First Strike is a Star Wars total conversion modification for Battlefield 2142. The goal of First Strike is to totally immerse the players into the amazing universe of Star Wars by presenting the most accurate representations of famous Star Wars locales, weapons, and characters, and combining them with exciting, fast paced gameplay and features new to the Battlefield scene. Within this mod you'll find yourself as a soldier of the Galactic Empire or as a freedom fighter for the Rebel Alliance. You'll fight across lovingly detailed recreations of various Star Wars locations with a wide array of weapons and vehicles.
---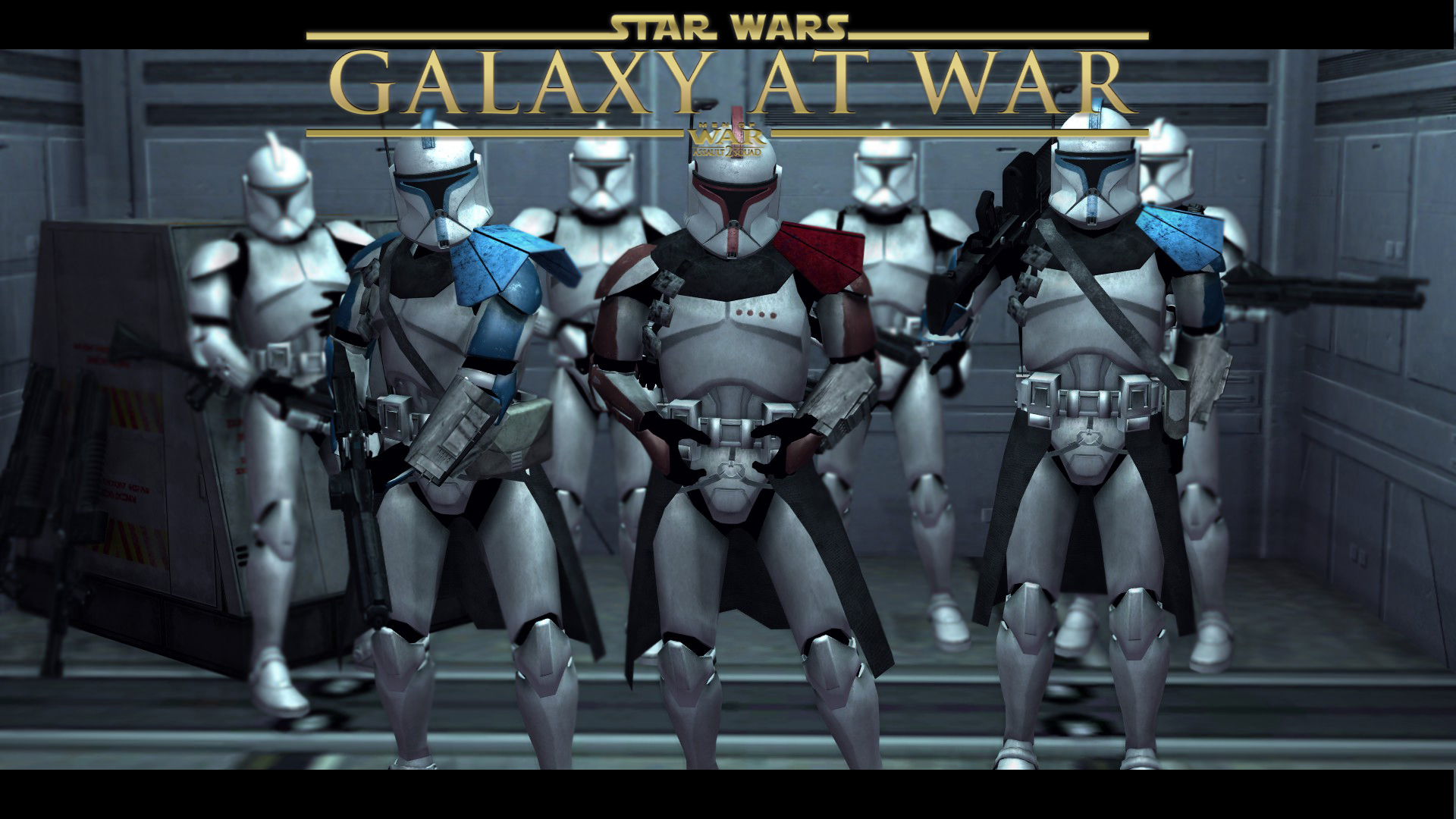 Galaxy At War, is a Star-Wars themed mod being built for GEM2. Galaxy At War aims to bring a well rounded and diverse experience between Ep 1-6 and the EU(legends).
---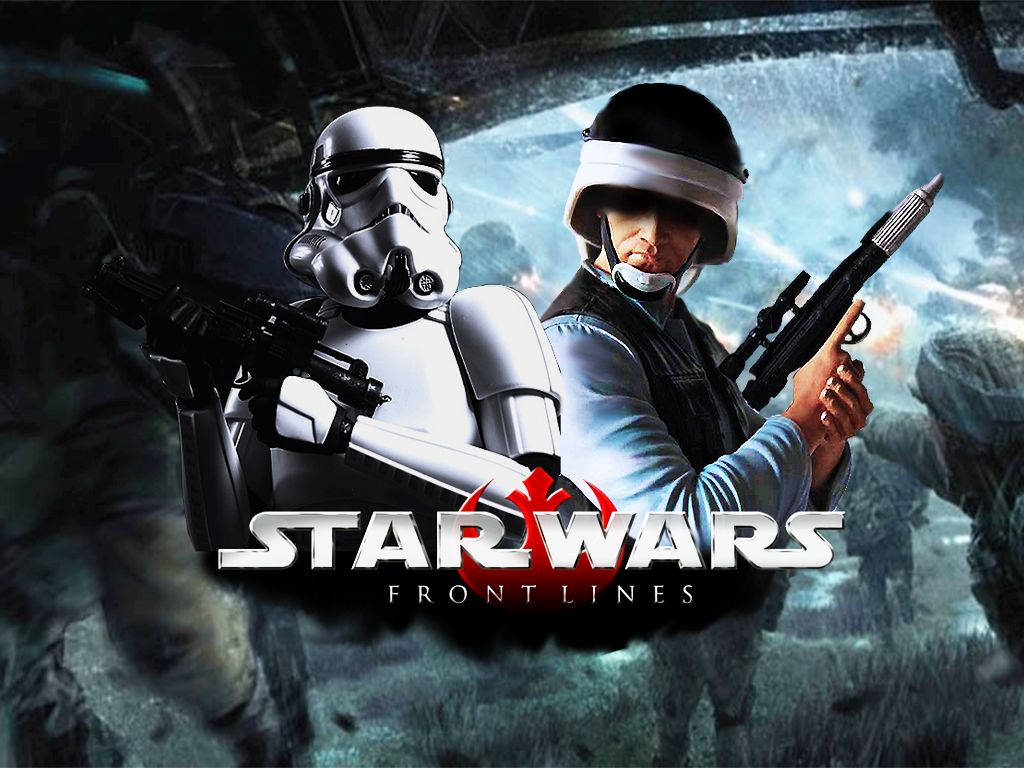 Take over The Galactic Civil War and witness the major conflict fought between the Galactic Empire and the Alliance to Restore the Republic all across the galaxy. The Mod allows you to play as the evil Empire or the Rebel Alliance, in the civil war that occurs two decades after the Clone wars and the Great Jedi purge and is depicted in the original Star Wars trilogy. It is one of the most ambitious total conversion for multi award-winning rts Company Of Heroes, with unique, quality custom content and original gameplay. Coming soon!
---