Hello there!
Today I'm showing a new map, that will be included in the next BATTLEFRONT-1035 version, called Tatooine: Dune Sea Exchange.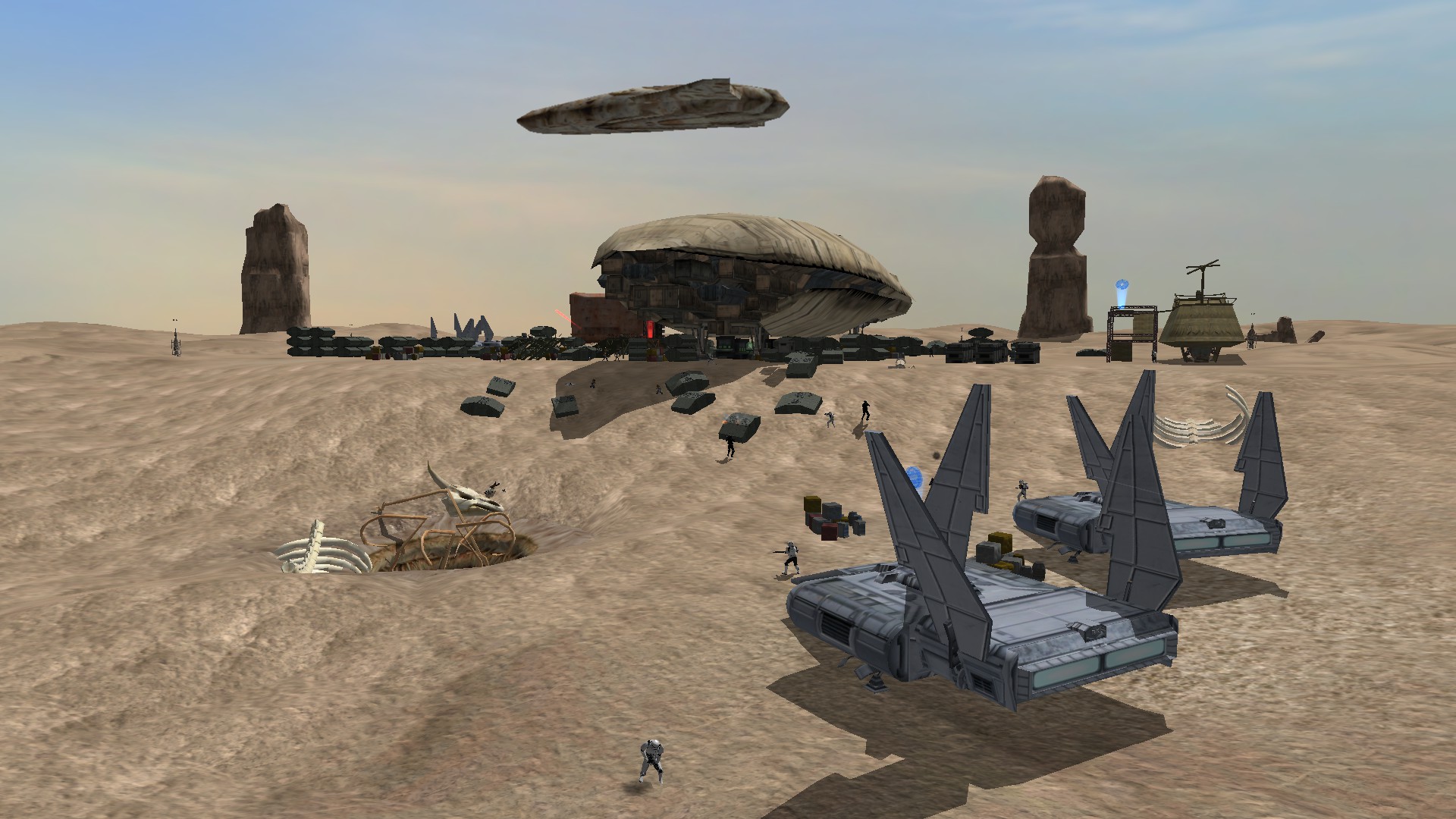 Just like Jakku, it was originally made by Commander_Cody, but left unfinished.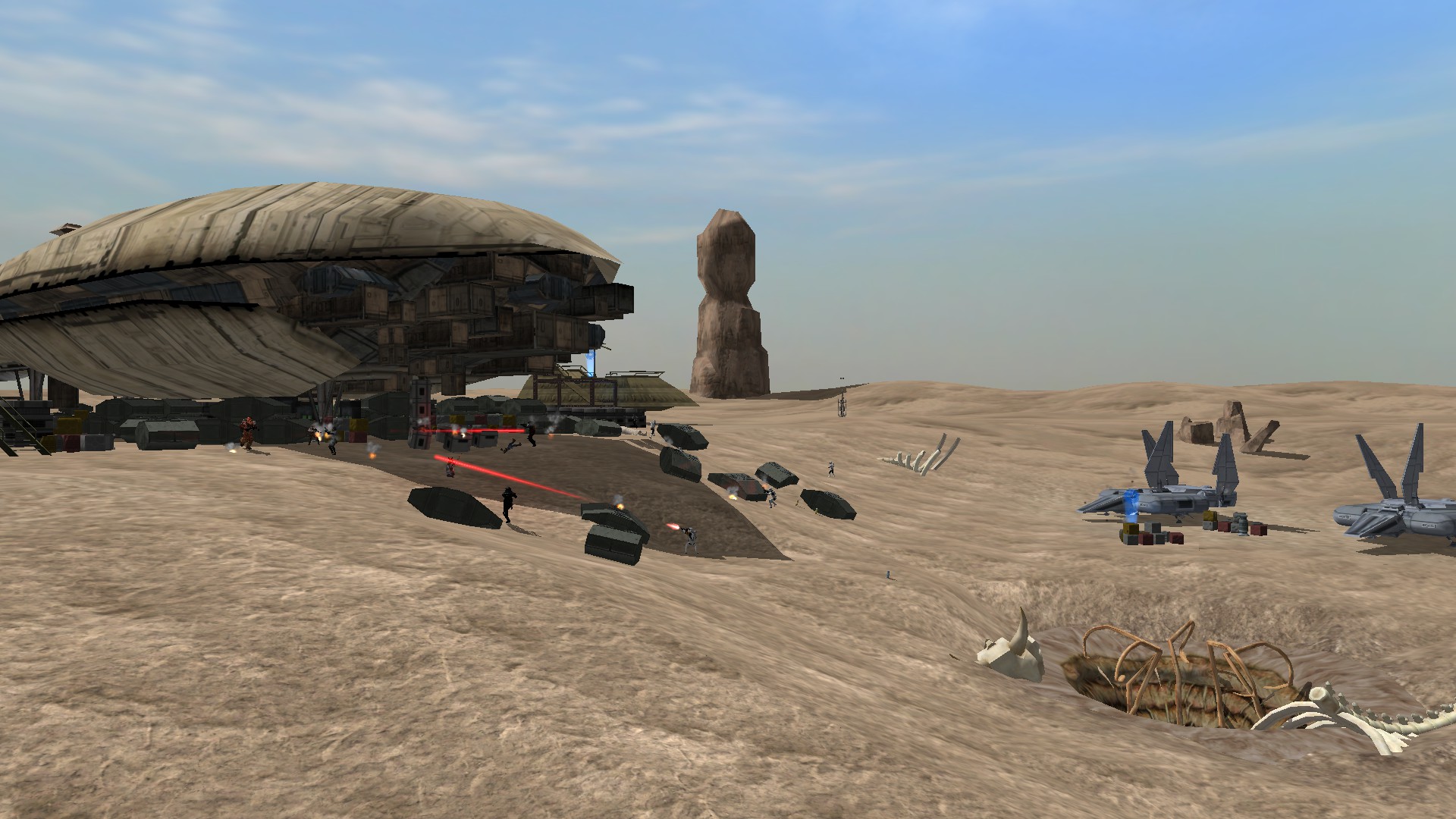 I redid the terrain, fixed a lot of issues, added and moved props around, changed lighting and skybox.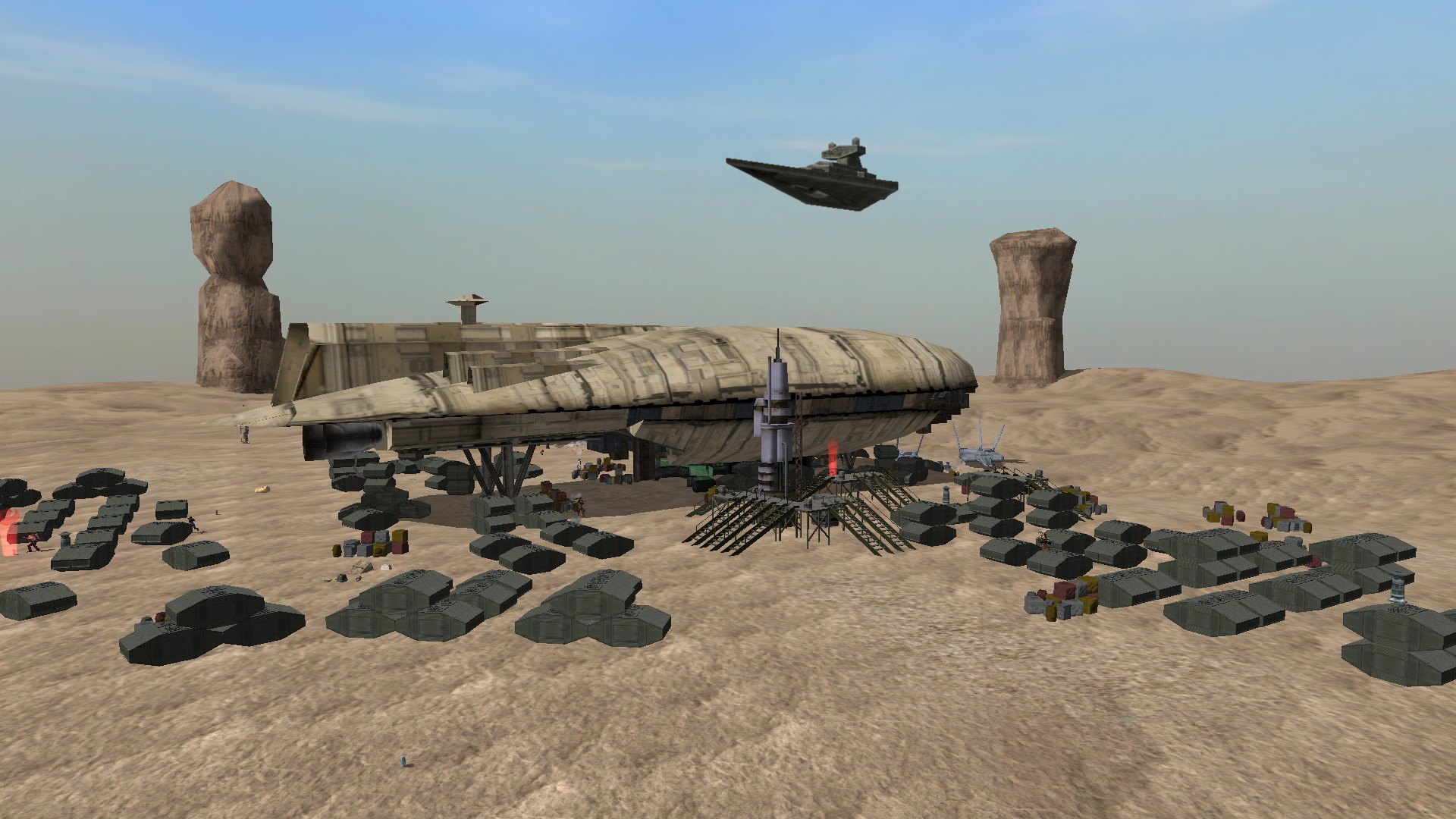 D35