By Dnamro, Singleplayer Developer
When EA shut down support for BF2142 during the summer of 2014, this killed the First Strike Star Wars mod. The game required an online account to work and at that time there was no way to continue First Strike as a multiplayer game with an offline account. I took over the mod intending to revive the mod as singleplayer focused mod. After a lot of testing, the issues with playing offline were too great and the project was eventually abandoned. However, now thanks to BF2 Battlelog Revive team bringing back online accounts to BF2142 and subsequent renewed interest in First Strike, I started playing around with First Strike Singleplayer again. There were a lot of new ideas and maps that were being tested when the project was abandoned, to include expanded SP support for more First Strike maps, new maps, kit changes, and a Zombie mode, and an attempt to create a simplified version of Hoth. So, I have taken what I was working on and am reworking it as a stand-alone Singleplayer mod.
First, it's import to understand the major issues and why the singleplayer project was abandoned. There were two major problems soon discovered with playing First Strike with an offline account in singleplayer. The first problem is that kit customization menu does not work with offline accounts and second is that the game would have occasional crashes. The solution for the first problem of kit customization was to create different kits for specific types of maps. So, infantry focused maps would not have lighter weapons, while vehicle maps would have heaver weapons. Now, that 2142 SP is working again with multiplayer accounts, I am updating the singleplayer verison.
This kit creation process came up with some interesting ideas that may be worthwhile to incorporate into the multiplayer mod.
During the process of reworking the kits, I discovered just how powerful the often overlooked shotgun pattern Flechette Blaster Cannon and CR-1 Blaster Cannon can be at short range. The problem is that the weapons are a primary customization option and, therefore, usually avoided for the longer ranged capability of the trooper kit standard rifles. So, I was thinking that it would be great to be able to switch to these short ranged weapons instead of a blaster for the Trooper kit on the town maps that have close combat opportunities.
CR-1 Blaster Cannon: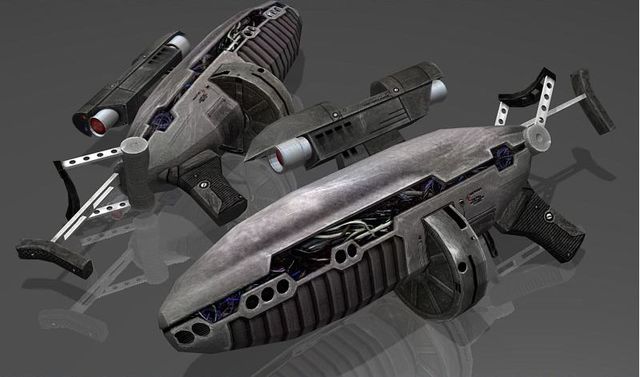 Flechette:
I was also looking for a way to add the Bounty Hunter Heavy Repeater Rifle to the kits instead of just as a hidden pickup on some maps. The kits are already full, so something needs to be moved around to make room for it and to keep the kits balanced. It turns out that with the CR1/Flechette weapons moved from a primary customization option to the secondary slot position, it leaves a customization slot available and works our really well.
Heavy Repeater (In game):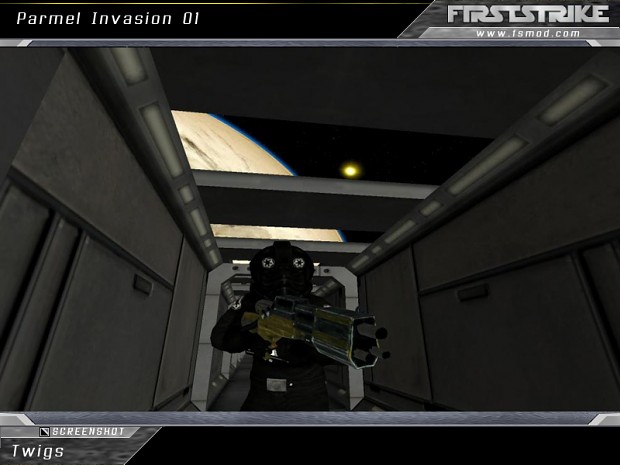 and as a Trooper Kit option: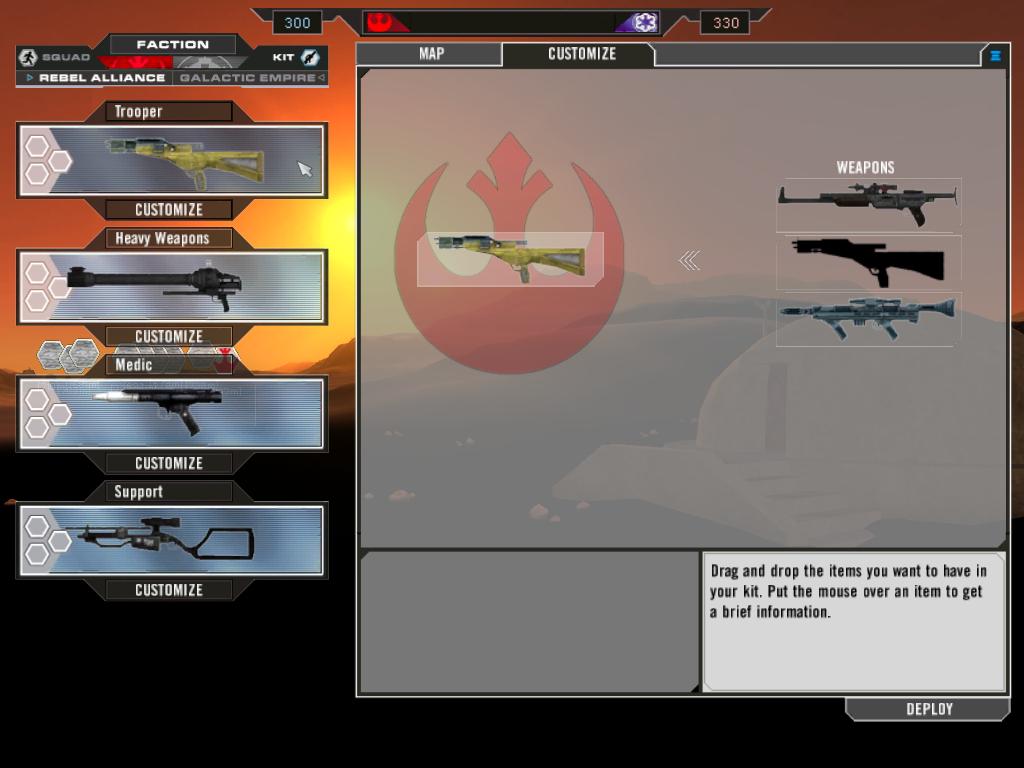 The other changes to the singleplayer version of First Strike weapons is that all unlocks are removed and I am testing auto firing deployable stationary guns. I tested them with bots deploying them, but It just doesn't work out very well. The bots will just drop them anywhere and everywhere, regardless if the placement actually works, so I stopped the bots from dropping them.
There is still a lot of clean up to do with the mod and I am still testing several different things, but I hope to have a public version ready to release soon.
Let me know if you're interested in hearing more about the different single player developments that I mentioned up front and I will see about posting more articles.