New Menu
Main Menu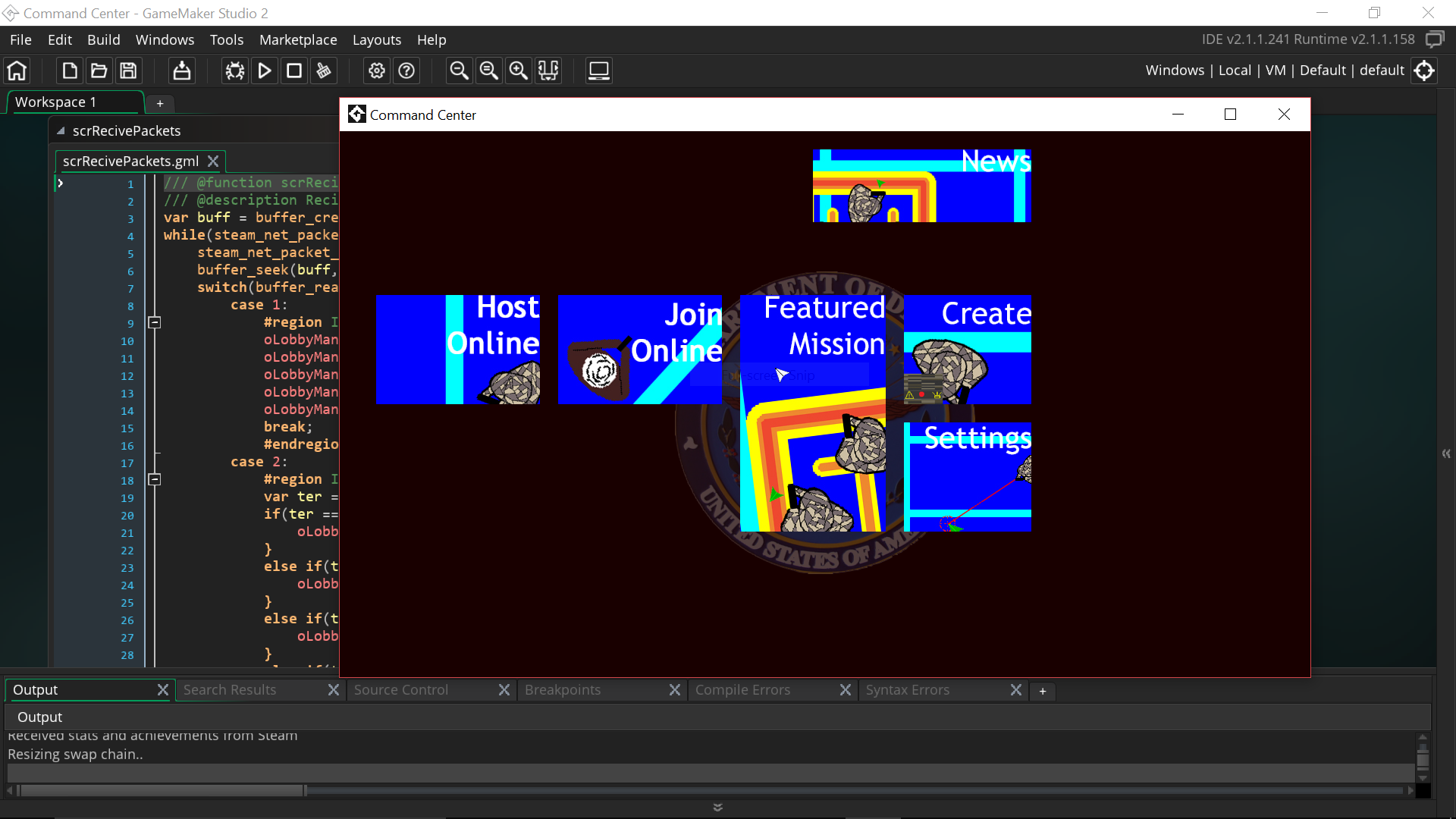 The newly made menu, which allows you to select the different options. This looks a lot better than the older menu, which was only text based.
Level Select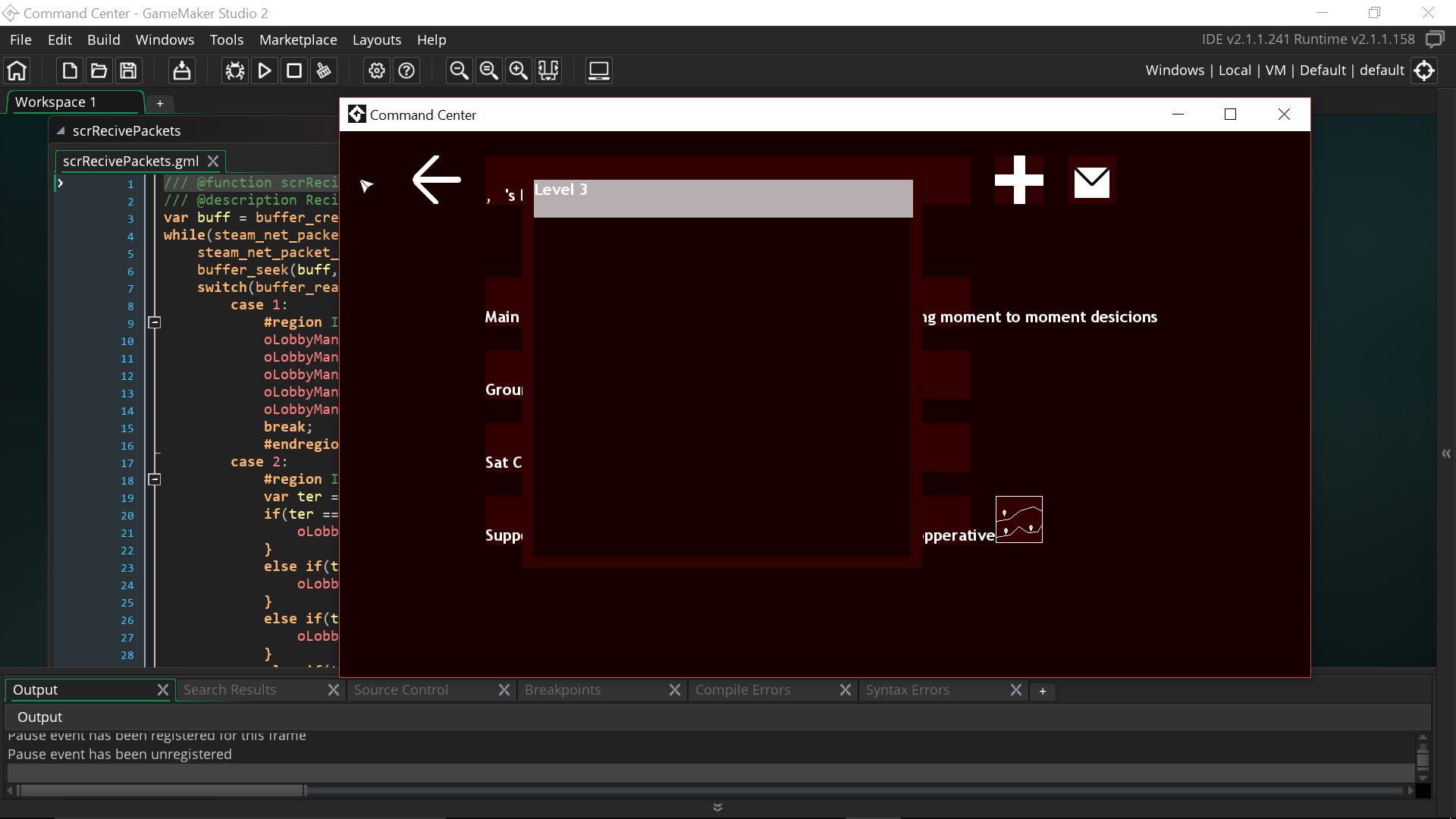 The level select window allows the host to choose the map to play on. This new screen can fit an infinite amount of levels because it also scrolls with the arrow keys.
Lobby Screen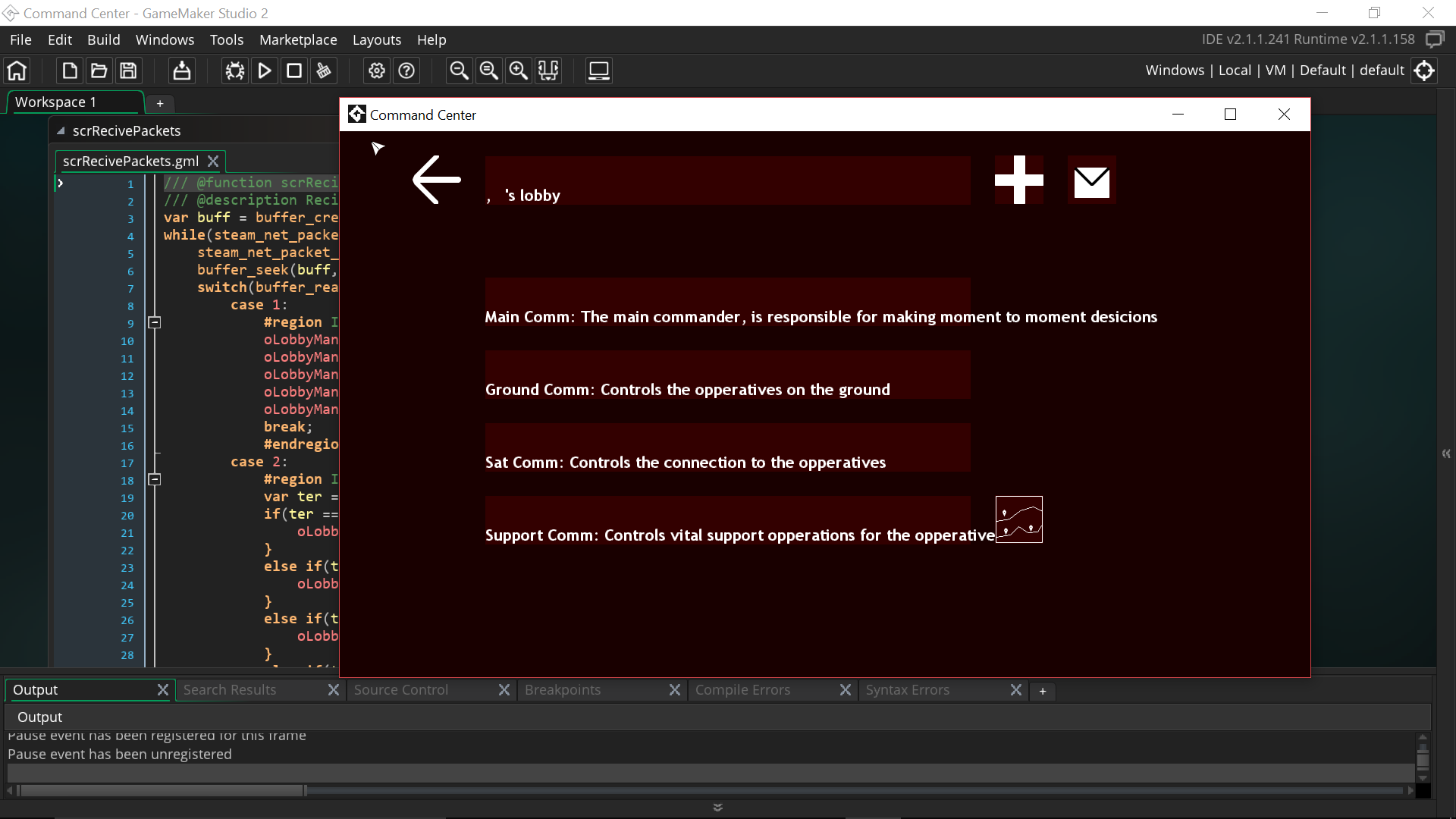 The lobby screen allows everyone in the lobby to choose a role for the upcoming level. This image shows the host's view because the host has the ability to change the type of Steam lobby and change the map. This is incomplete, as seen with the text's length, but that will be fixed soon.
Lobby Search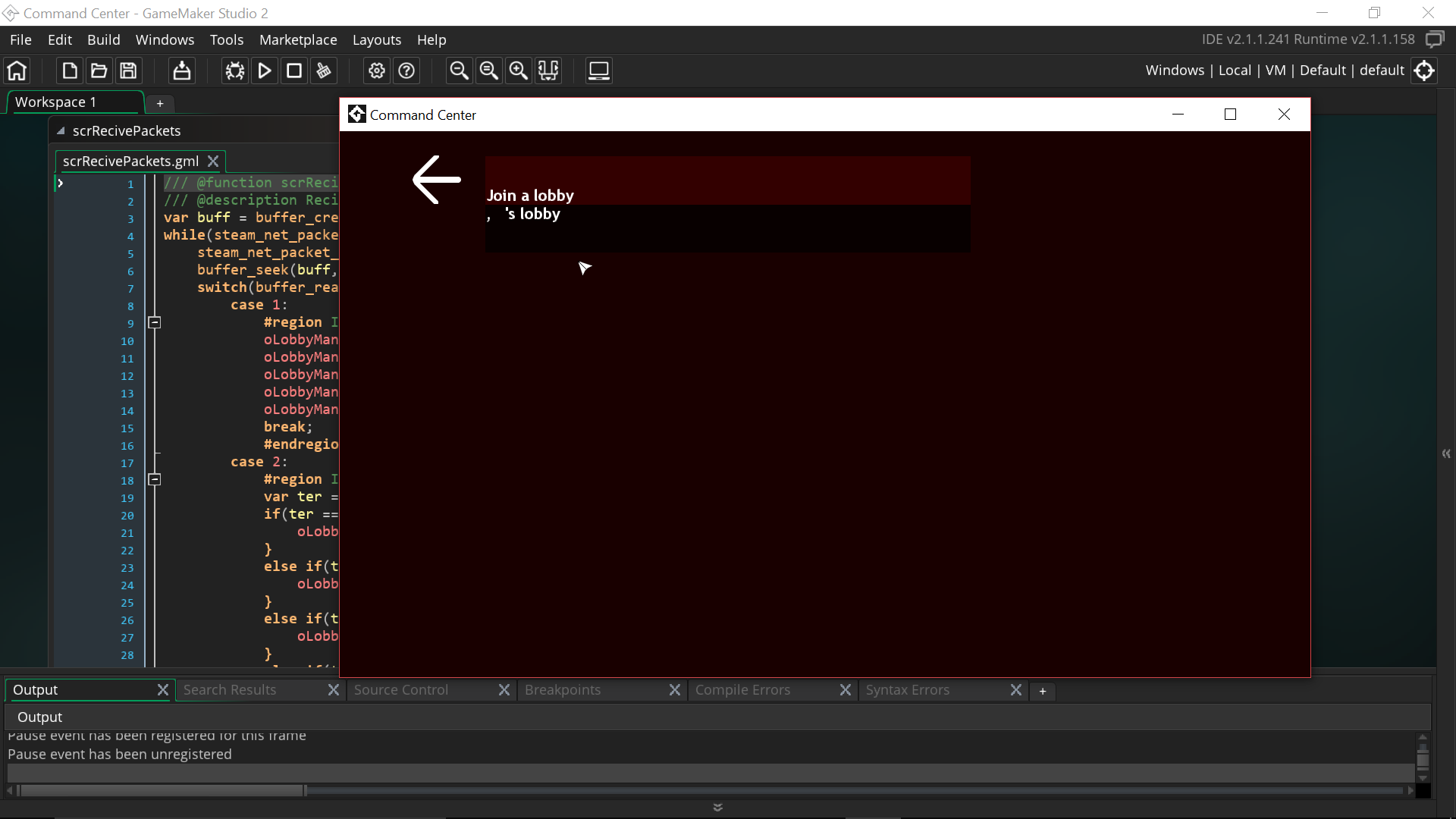 The lobby join screen allows you to search through the Steam lobbies. Post-EA launch, the screen will also show which roles are available.
Steam Integration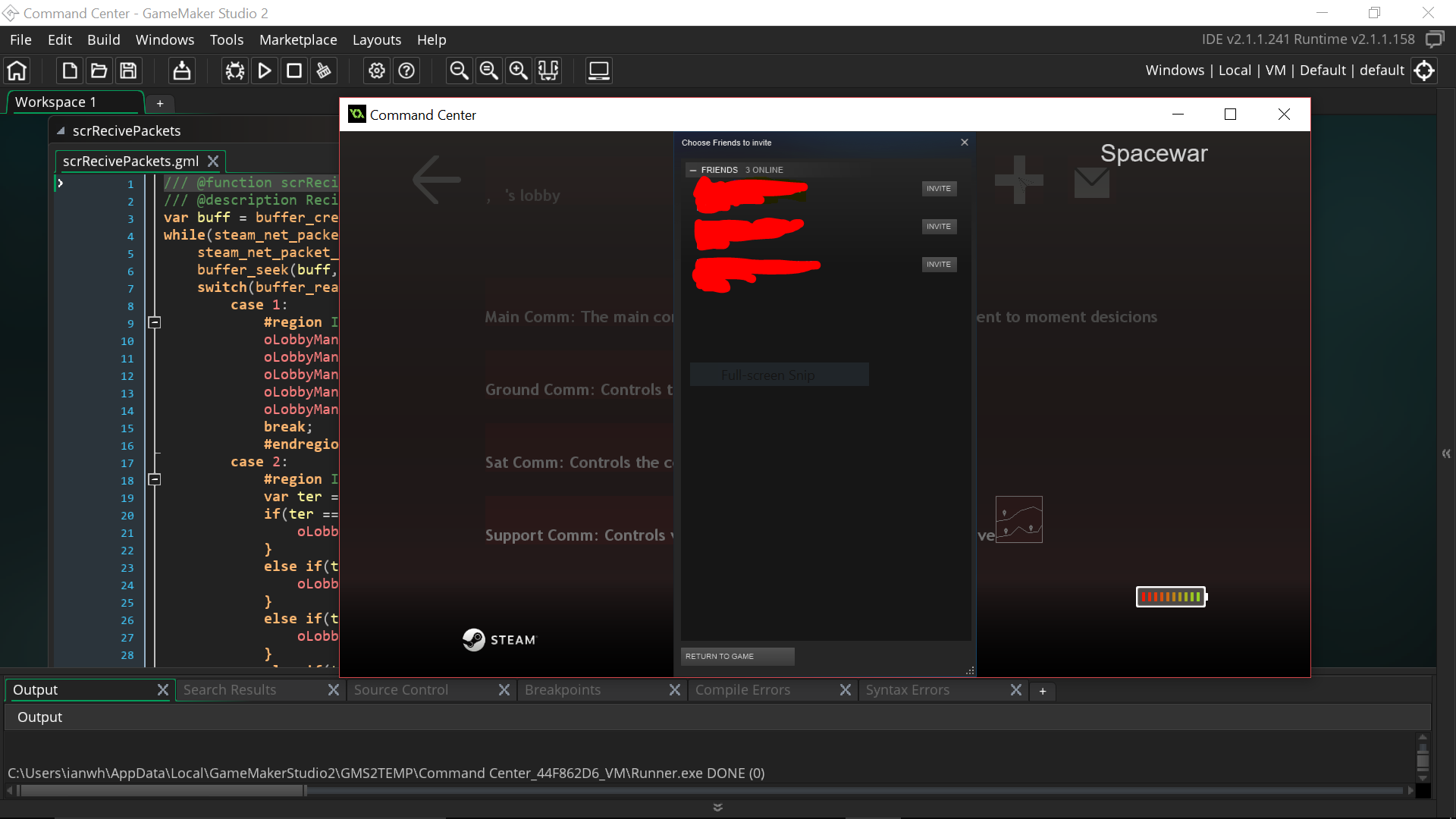 Steam will be completely integrated so that you can invite your friends to the lobby.
Content Creation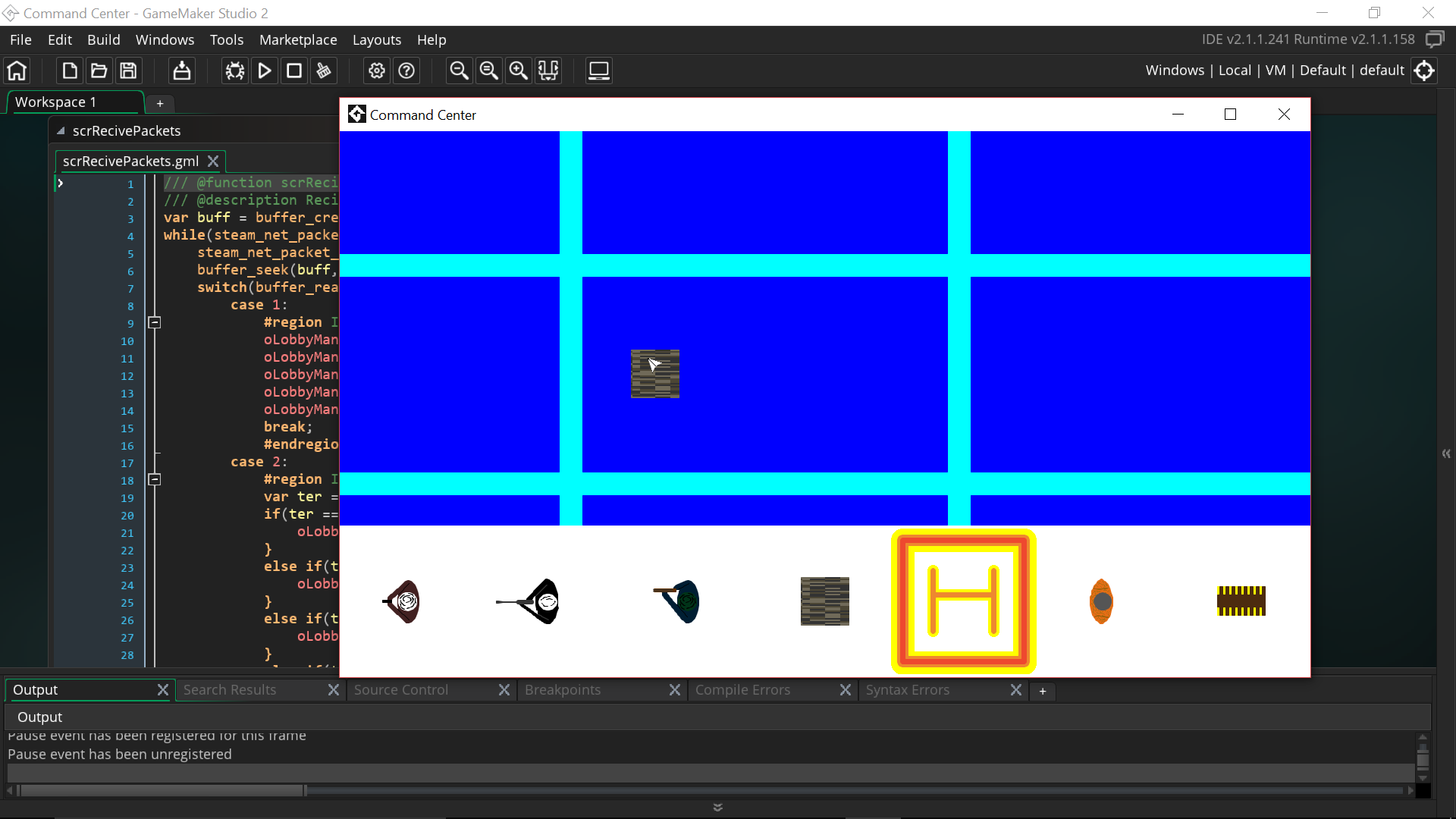 The content creation screen allows you to make levels for Steam Workshop. We hope to support this content with features like the "Featured Mission" which you can see on the first screen shot. We hope to show you this feature in a more in depth guide.
In Conclusion
We hope to let you see more content in the future, including a guide into all of the different roles. Hopefully, the game will be in Early Access by June. Thanks!!!!