It's been a long while coming, but it hasn't been until the end of 2016 that we can finally, truthfully say that VR is finally here. Though the Oculus Rift and HTC Vive both launched in April, it's not until the PlayStation VR launched in October that all three major hardware platforms were available to the public. And Indie DB has been there for all of them.
VR also made a significant splash at the major trade shows throughout 2016. Not only was VR a big focus for smaller events like Steam Dev Days, but the hardware and games had a huge presence at E3, Gamescom, and Tokyo Game Show – with platform holders like Sony and Microsoft making major VR announcements.
So, to close the year off, we look back at some of the biggest developments in the VR industry, and reflect on what's still to come. This is the 2016 VR Year in Review.
Oculus Rift



Ever since its successful Kickstarter and subsequent buyout by Facebook, all eyes were on Oculus in the first quarter of the year. April's Rift release would be the first major virtual reality hardware launch, one that, in some way, would determine the viability of the medium to outside observers.
Unfortunately, the launch itself was beset by problems that caused significant delays for pre-order customers, along with backorders not being delivered until August of this year. Though Oculus since resolved those issues, with new headsets shipping in just a few days, it was a rocky start for not just Oculus but the VR medium as a whole.

Oculus stumbled into deeper image issued when it was revealed its co-founder, Palmer Lucky, donated to a pro-Donald Trump organisation. A number of developers pulled their support for the Rift platform, and Luckey was kept off-stage at the Oculus Connect 3 conference.
The announcements Oculus made at the conference seemed to divert attention, however, and regain the company some public respect. It revealed that new rendering techniques allowed the Rift to run on lower spec PCs, reducing the barrier of entry to VR as a medium. It also revealed the final price and release date for the Oculus Touch, and teased a brand new wireless VR headset prototype.

On the software side, Oculus scored some big names to develop VR-exclusive games for the Rift. Ubisoft leapt into the medium with Eagle Flight, while Insomniac delivered Edge of Nowhere, Feral Rites, and the upcoming The Unspoken for Oculus Touch. Plus, Minecraft made its debut for the Rift, bringing one of the most popular games in the world to the hardware. Oculus came under fire, however, for its exclusivity deals, which restricted those games to running on the Rift platform.
Oculus has been quick to acknowledge the issues that faced its image and hardware launch for the Rift, and has vehemently defended its exclusivity strategy. The company has since asked everyone to judge them on the launch of the Oculus Touch, and is confident that the hardware, which releases in just under a week, will make it to consumers on time.
HTC Vive



Compared to the Oculus Rift, the HTC Vive launched in early April without so much as a hitch. In terms of visual fidelity and tracking accuracy, the Vive is currently the superior of the three major VR headsets, but that doesn't necessarily make it the best. While it launched with room-scale tracking and motion controllers, neither HTC nor Valve has managed to secure a big-name Vive-exclusive game like Oculus has with Insomniac's titles. There's a lot to play on the SteamVR store – but we're still waiting for that killer, triple-A title.
What HTC and Valve have done is create a more open platform that doesn't focus on exclusivity deals, allowing smaller developers to flourish and more experimental VR applications to come to the fore. Many of these were shown at the Steam VR Showcase in late January. With many of those titles now finished and available, the Vive audience is looking ahead to see what the Vive's next surprise hit might be.

HTC, meanwhile, has been focusing on growing the VR development industry though significant investments. The company established and plays a major role in the Virtual Reality Venture Capital Alliance, a US$10 billion initiative to foster VR development. HTC is also heading up the Vive X Accelerator Program, out of which some awesome hardware announcements have already arisen.
Slightly left of field is the establishment of the Viveport Store and Developer Awards, a new digital storefront for non-gaming VR applications that also seeks to reward developers with cash and prizes. As an alternative to exclusivity deals, HTC's method of growing the VR industry seems to have a broader focus than that of Oculus.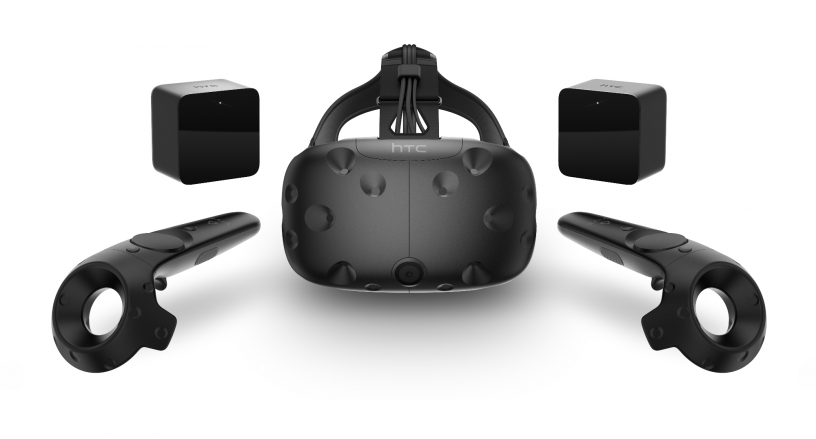 So, the Vive is here. The hardware is solid. Its creators are investing heavily in the future of the industry. But we're still waiting for that one VR game that makes us say without hesitation that you need to own this gear.
PlayStation VR



If Sony has its way, we won't be waiting as long so say the same thing for the PlayStation VR. Though the hardware's head tracking and motion controllers are behind that of both the Oculus Rift and HTC Vive, the PlayStation VR has the backing of a first-party platform holder, and the install base, that's needed to create a consistent suite of solid games for it.
Resident Evil VII: Biohazard could be the first in line of VR killer apps. We went hands-on with the early Lantern demo in VR, and came away suitably impressed, if also moderately motion-sick. With the fact that Resident Evil VII is playable from start to finish with PlayStation VR, it's one of the first triple-A, full-length titles for any VR platform.

And that's what Sony, as well as VR as a whole, needs. The PlayStation VR launched in late October, with Sony expecting to sell many hundreds of thousands of units, and with demand in Japan far exceeding supply. The launch of the PS4 Pro console, with improved support for PlayStation VR, should jog that demand even further.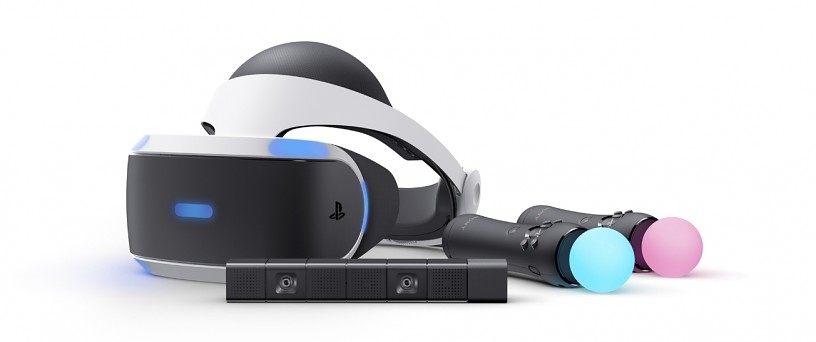 The PlayStation VR's short-term success is evidence of the fact that, despite being such a technologically demanding medium, VR doesn't need the latest and greatest hardware specs to sell. But whether the hardware will be able to withstand the demands of high-quality, triple-A-level VR games that Sony has the ability to produce for it, remains to be seen.
Mobile VR/AR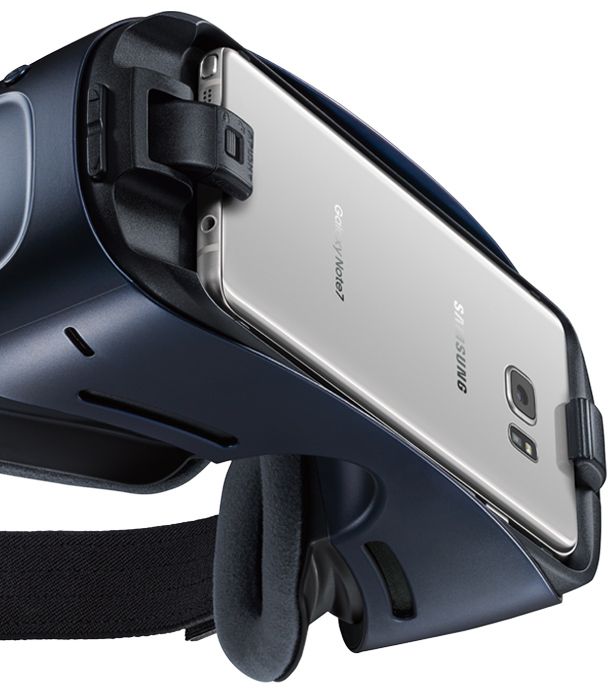 2016 saw three major moments in mobile virtual and augmented reality – and two of them were hardware announcements. Samsung revealed the new Gear VR headset: an upgraded version of its predecessor with support for new phones (just don't strap a Galaxy Note 7 to your face) and a comfier form factor. Being the most common VR headset, and many people's first experience of the current generation of virtual reality, the new Gear VR makes for an even better entry point into the medium.

Going one step further is Google's Daydream View headset. The fabric finish and lightweight form makes for an even comfier fit than the Gear VR, and the addition of a motion controller with touchpad allows for some deeper VR experiences to be made possible for the hardware. All eyes are now on Google and how it will evolve the Daydream platform itself going forward, and how other hardware manufacturers will create their own Daydream-compatible headsets.

Last, but not least, was the augmented reality phenomenon that was Pokemon Go. We're not sure whether it's fair to say it was short-lived – the app still tops a number of charts – but our time with the game feels like it has wrapped up. The explosive success of the app was also its biggest burden, with numerous technical issues souring the experience. That said, Pokemon Go launched into the mainstream like no other augmented reality app has done so before, and that can only be a good thing for the medium as a whole.
The Future: 2017 And Beyond



Whether it's PC, console, or mobile, there's a VR solution for every platform. 2016 truly is VR's establishment year. As such, it's tough to say that this is really the year VR took off, in both a commercial and critical sense. With all the major platforms now available, we look to 2017 as the year that the VR content, rather than the hardware powering it, will come into its own.
Even still, 2017 (and beyond) will bring some interesting hardware developments. The big theme is going to be untethered VR. Will all of the major headsets (excluding the mobile ones) requiring a corded connection to a PC or console, there's still a limit to the freedom of movement one has while using them.

But developments to make the next generation of VR headsets wireless are already underway, with Oculus teasing its Santa Cruz prototype, and HTC announcing a wireless upgrade kit for the consumer version of the Vive. We also have more on Intel's Project Alloy to look forward to next year. Couple all of these with continuing developments in portable, backpack-style hardware, along with inside-out tracking, and VR could break out of even room-scale spaces.
Twitter.com

VR input hardware will continue to develop, too. Valve has already revealed a prototype for the next generation of the Vive's wireless motion controllers – one with analogue levels of finger and gesture tracking that already makes it more advanced than the Oculus Touch.
On Microsoft's side, the company's recent announcement of a new suite of VR headsets, at considerably lower price points than the Oculus Rift or HTC Vive, puts the company into the VR race – if a little late. Project Scorpio – Microsoft's next console that goes "beyond generations" and supports "high-fidelity VR", is also still a mystery, but could see Microsoft go head to head with Sony and the PlayStation VR either in 2017 or the year after.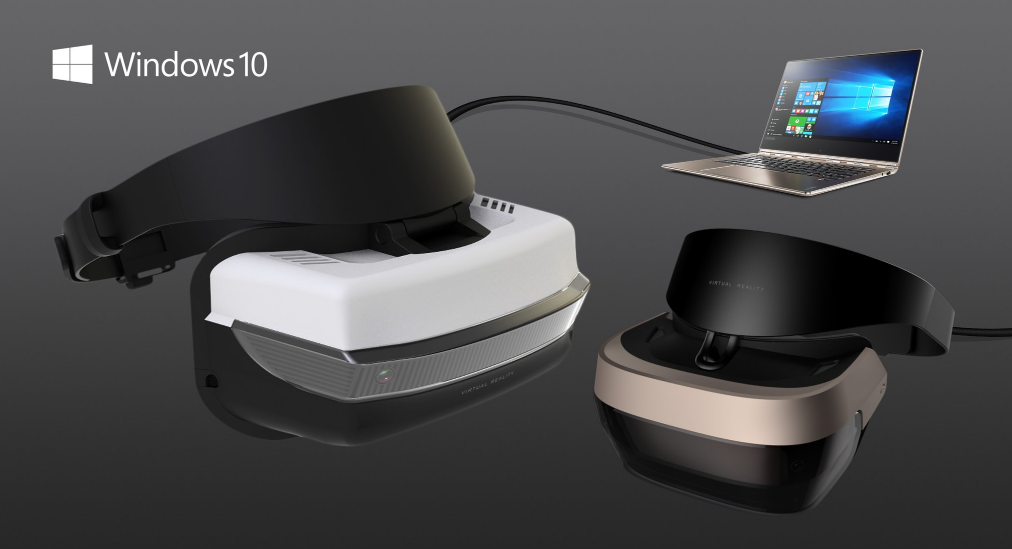 And if 2016 was the year virtual reality found its feet, 2017 will be the year of augmented reality. The Microsoft HoloLens will be closer to its consumer hardware phase, and the Meta 2 headset will be more widely available. Plus, we expect to finally learn significant details about the Magic Leap AR headset – a piece of hardware still shrouded in mystery.

The final wildcard for 2017 is Apple. We know the company has been staffing up for virtual reality hardware and software development, but Apple's specific VR and AR strategy is still unknown. Apple tends to take its time, that's for sure – but we wonder what the company will be capable of bringing to the medium that isn't already being explored.
With that, the 2016 VR Year in Review comes to a close. Let us know in the comments about your own VR experiences this year. And be sure to vote in the first annual VR of the Year awards by visiting your favourite games' profile pages and hitting the Vote Now button!