We just released the free update 4.4 of the CopperCube game engine. New features include:
Support for efficient rendering of huge amount of plants and grass patches
Improved plugin creation tools
Dynamic loading of textures during runtime, from the web or disk
Improved WebGL support for Firefox and Chrome
Extended scripting API (JavaScript) with new and updated functions
and more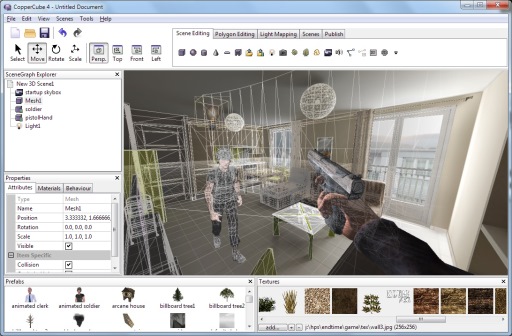 Of course, all the new features work also without programming, as always.
There is also now an updated documentation available, and several publishing targets (Flash, Mac OS X and Windows apps) have received several speed and memory footprint optimizations.
You can try CopperCube for free from its website.