As we are currently working on the next free update to the game engine CopperCube, there is already something to show: One of the new features will by the possibility to load textures dynamically during runtime. This doesn't sound very exciting at all, but it opens up huge new possibilities for creating games: You now will be able to use textures in your games which weren't included in your projects before, meaning, based on the type of app you are creating, you can load textures from a web server or somewhere from your disk. Here is a screenshot of this feature: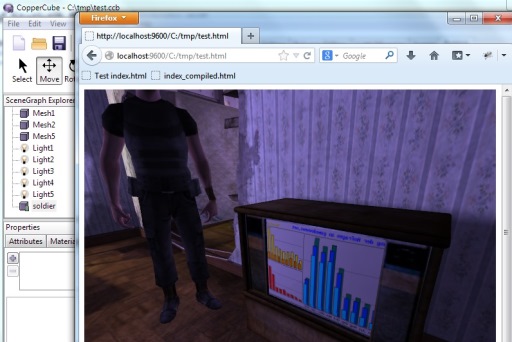 The texture with the statistics on it wasn't included in the project, and loaded dynamically from the web. (It was actually some generated statistics image from Webalizer, a website analysing software). On the screenshot, you see a created WebGL app, but this new feature also works when creating Windows apps, Mac OS X apps, Flash .swfs and Android apps with CopperCube. Right now, this feature exists only as scripting API, but there will also be a clickable action, so you don't have to program anything to use this, since CopperCube is still the editor for creating games without programming :)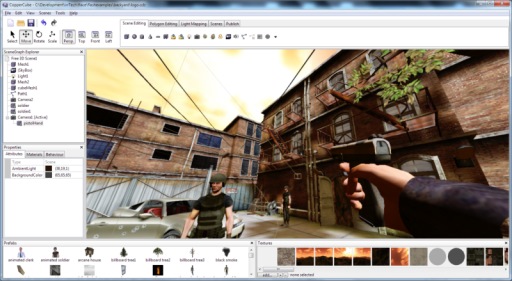 CopperCube can be freely downloaded and tried for a couple of weeks, so if you haven't yet you can get it from its website.