We just released the free update 4.5 of CopperCube. New features include:
Oculus Rift support
WebGL and Flash fullscreen mode and mouse pointer locking
Touch events for WebGL
New internal key and mouse event handling system
And more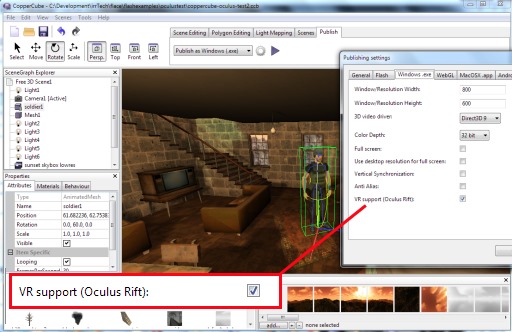 As seen in the screenshot above, you basically only need to enable Oculus Rift support, and can publish your 3D apps and games just as before, to create your own virtual reality worlds. If you have placed a first person shooter style camera in your 3D scene, it will automatically work seemlessly with the Oculus Rift device then. So as always, you don't have to program anything in CopperCube.
There is also a new demo on the website, showing the new WebGL and Flash features in action: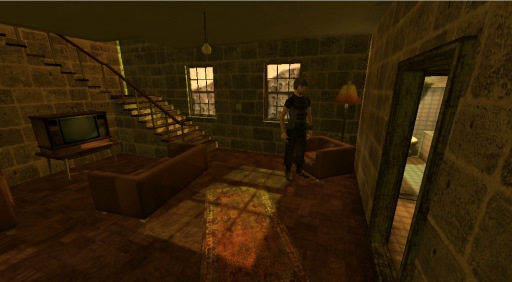 It's nothing fancy, but shows fullscreen and pointer locking support, which is nice for first person shooter style games. You can start the WebGL demo for example right with this link.
Additionally, if you already own an Oculus Rift development kit, there is the same demo available as windows .exe download, here: CopperCube Oculus Rift demo test (25 MB)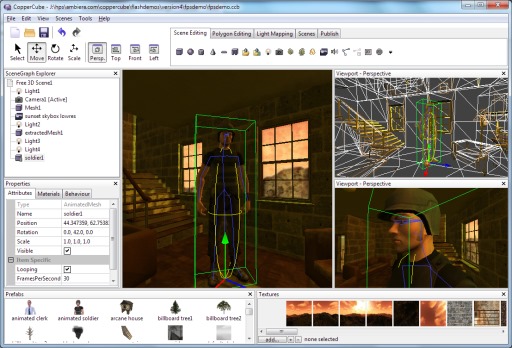 Hope you like this update. For more info, see the CopperCube website.