Dear friends!
Since the launch our support Peon has received a large number of letters in different languages. Your feedback and bug reports after analyzing and some code magic enter our mod as game fixes and visual changes. We are launching a mini-update 0.4.3 now. You can read the change log in "Patch Notes" in map description.
Zag-Zag


Our specialists are aware of the technical problems with the connection and game crashes, but unfortunately, we can't solve them now. The mod uses the standard functionality of StarCraft 2, so, most of the technical errors related to the game itself. Fortunately, Blizzard Technical Support responds to all requests. Patience, friends, and everyone will be rewarded!
Many people write that WAA need some kind of Ladder, but, there is no solution so far. Do not despair, ex-member of nGize Martin"Bonecracker" will be happy to spend a small tour and the stream some games on Twitch. To participate you must join WAA Mod game channel on the EU SC2 server. We will announce the time later.
Do not forget to send your feedback to our Peon's e-mail (wc.aoafeedback@gmail.com) or leave em in designated topics on the Moddb's forum (Moddb.com).
We continue to work on new materials. As a small introduction, we announce that the pack of ogres has been completed, and with the mmmm… ogre's grace and grandeur… on WAA Turtle Rock map appeared mighty Ogre Lord!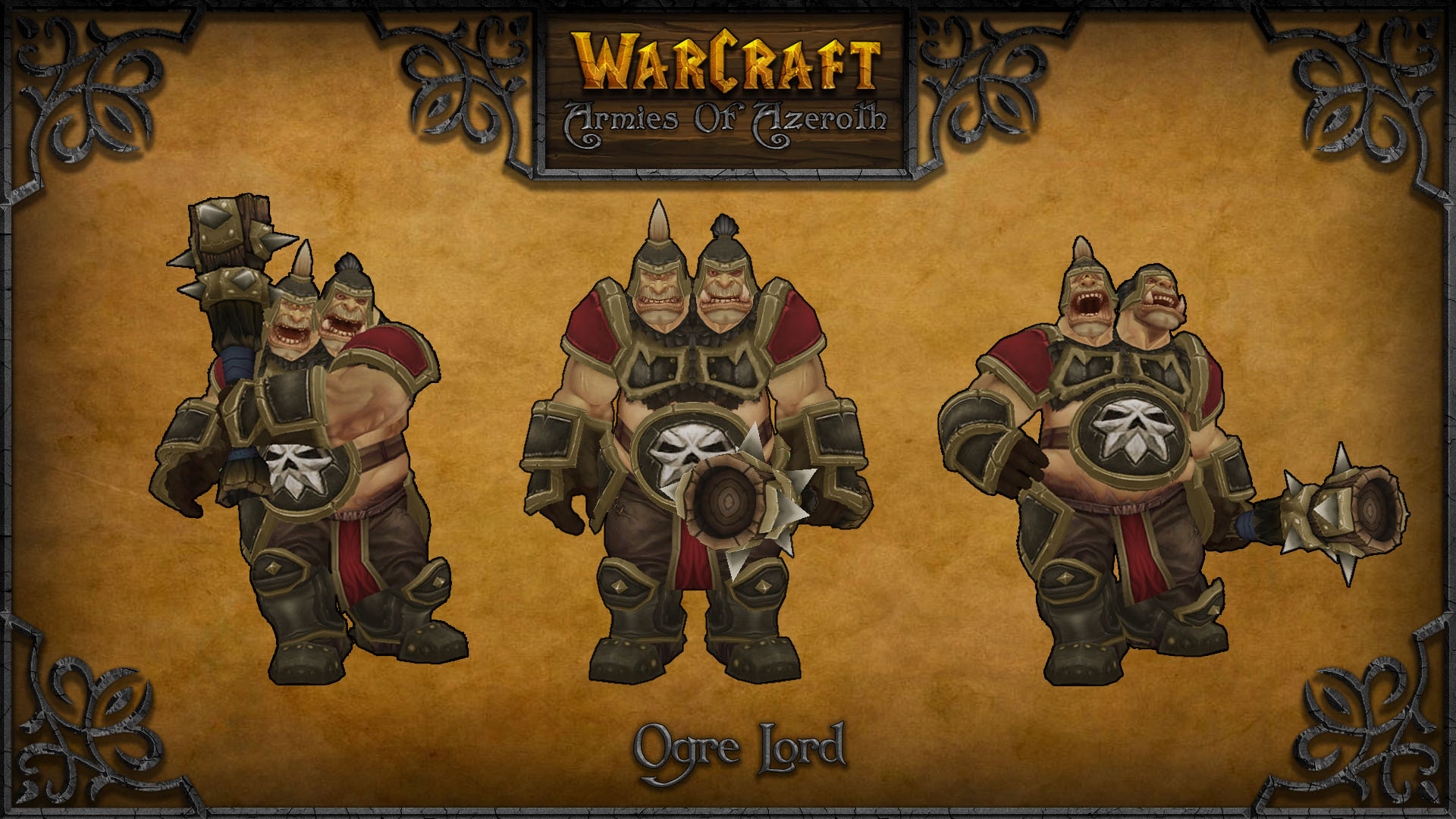 ---
Thank you all, if you have read up to this point! Now the project is very much alive, stay tuned!
Best Regards,
WAA Team

#Warcraft_AA #Wc4