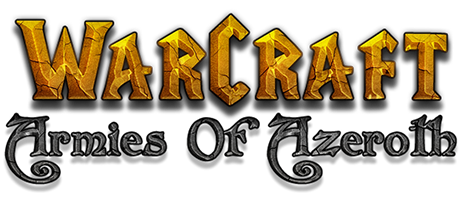 Dear friends!

Today, our team decided to cancel the crowdfunding campaign on Indiegogo.
Unfortunately, because of several faults it did not attract much attention, and therefore did not raise the funds required for the development. We want to apologize for it and ask for forgiveness of those who decided to donate. Your money will be returned to you soon.
However, it's too early to mourn Armies of Azeroth, as we are planning to start preparations for the new crowdfunding campaign taking into account all the sticking points that we have encountered before.
Soon we will launch several polls in order to figure out your preferences to establish the right priorities of our mod development. Based on the results of these polls we will start preparation for a new crowdfunding campaign and will fight for the future of our mod!
We hope that the next one will be much more successful and will attract much more attention around the world. In case of failure, we will be forced to suspend our work on the mod until the official release of Warcraft IV.
Our development team hopes for your understanding and will continue the development of the mod.
Thank you all in advance for your helping Warcraft: Armies of Azeroth come true!
One more bit of attention! At this moment, crowdfunding campaign is closed, so please, don't let any gossip or provocation fool you while there is no information on our official pages and inside maps themselves.In a pinch, specify the information from our managers.
Good luck on the battlefield!
Best regards,
WAA Team