This is new update and we want to show for you some progress again!
This month was very productive for our mod. We a lot of content for mod and ready to show some progress on vehicles!
So, meet with vehicles on renders:

M151A1 Ford MUTT production by 1959 year. This is main utility car of the U.S. Forces on first steps of the Vietnam war. In our mod we made him and his modifications as M151A1C with M40 Recoilless Rifle and M718 Ambulance.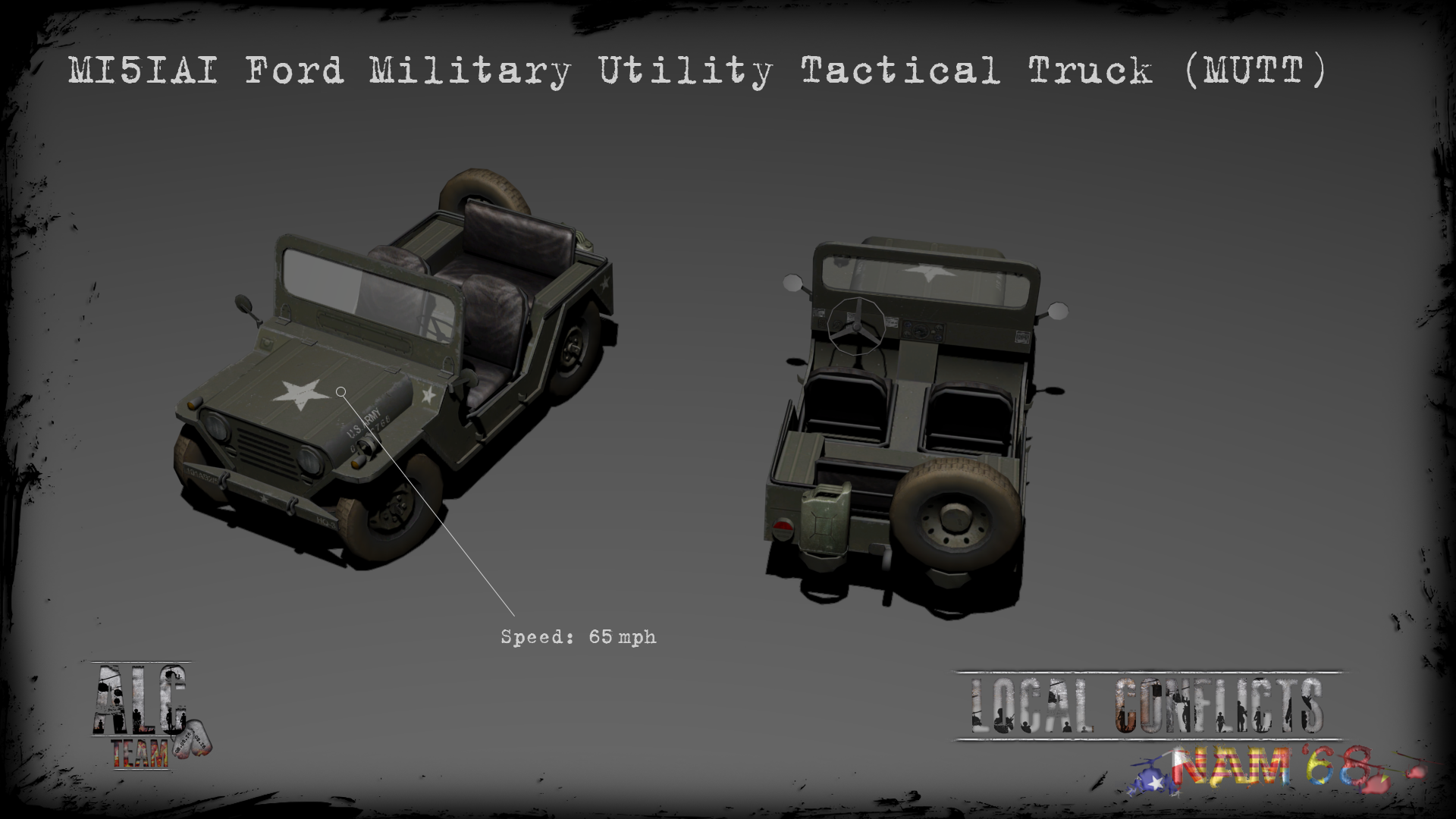 M35A2 production by 1950 year. This one of main U.S. cargo trucks in Vietnam war. He can transport soldiers, ammunition and shipments.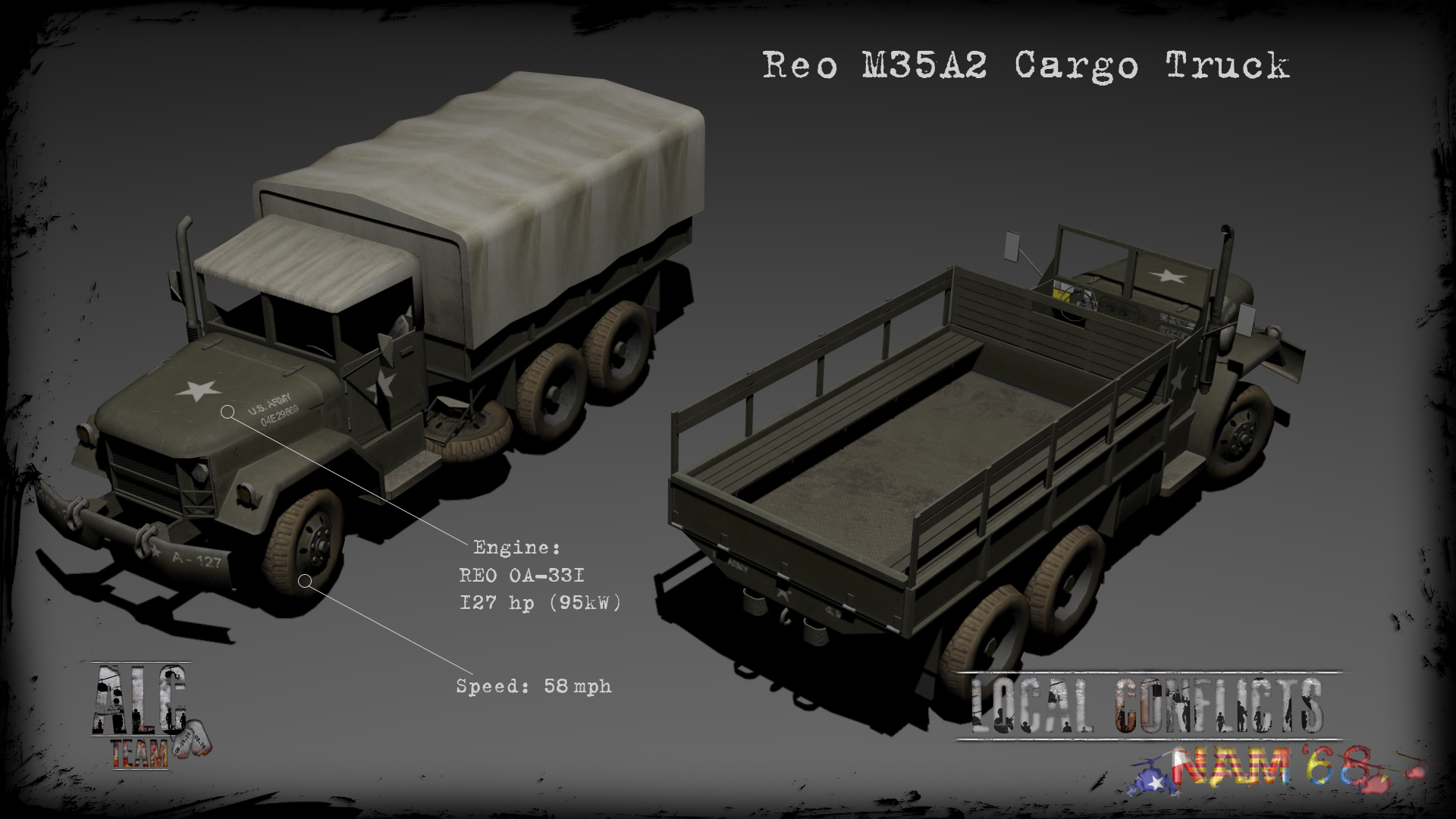 And his brother – M49C Fuel Tanker, which used for transport fuel and water.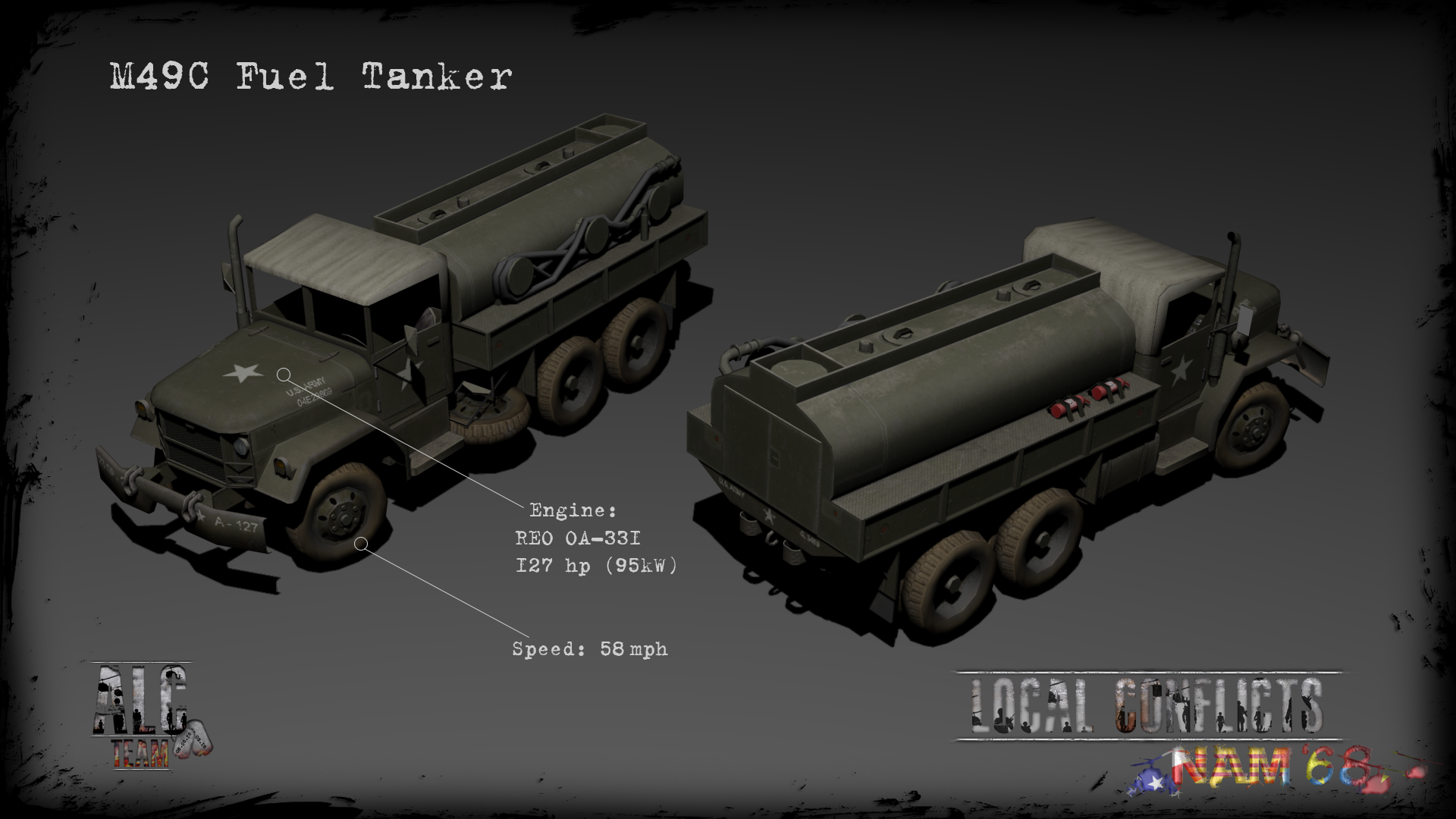 Oh my, look at these beautiful vehicles… Meet the first models of the APCs based on M113! The M113A1 Armored Personnel Carrier, which became a main U.S. APC and one of the classical vehicle of the Vietnam war. And his upgraded version – M113A1 Armored Cavalry Assault Vehicle aka ACAV reinforced by two M60 Machine Guns. And something else. ;)
And in-game screenshots to show this vehicles in action:
We made a big job, but we must do much more. Our mod has grows and filling with content every day. We are close to release the DEMO version so you can play it and rate it. :) Thanks everyone for attention, that's all on today. Good luck and see you on next news!