It's time for the next news. Сongratulations to all with the past holiday! We starting a new 2019 year with the large progress in development. We hope that 2019 year will be very productive and lucky.
---
In this update you can see some infantry weapons in our modification. Well, what we have:
On the two first renders you can see a legendary and popular soviet weapon - AKM Assault Rifle aka «Kalashnikov. The one of main and classic weapon of the Vietnam war: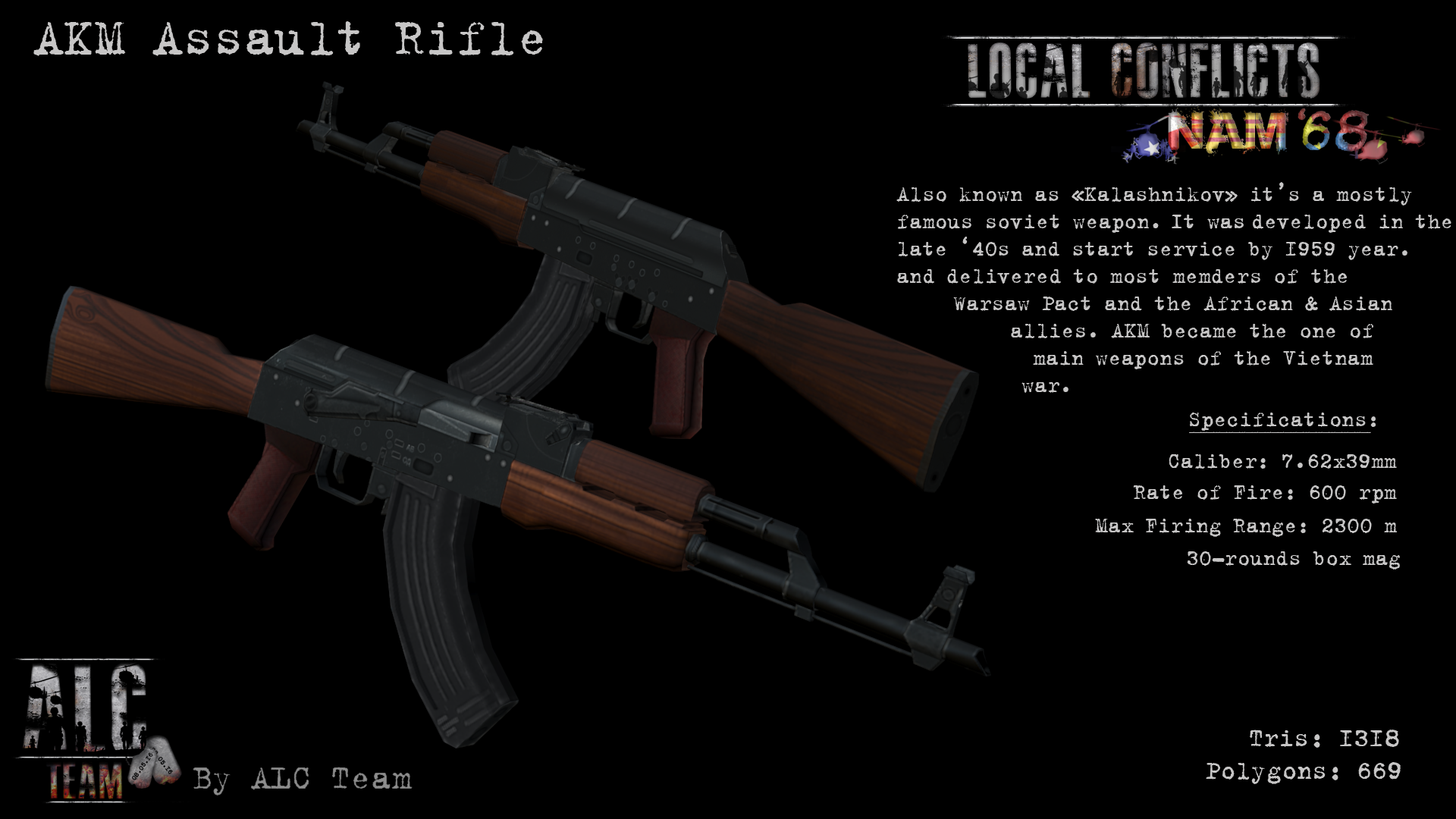 And him folding version - AKMS Assault Rifle: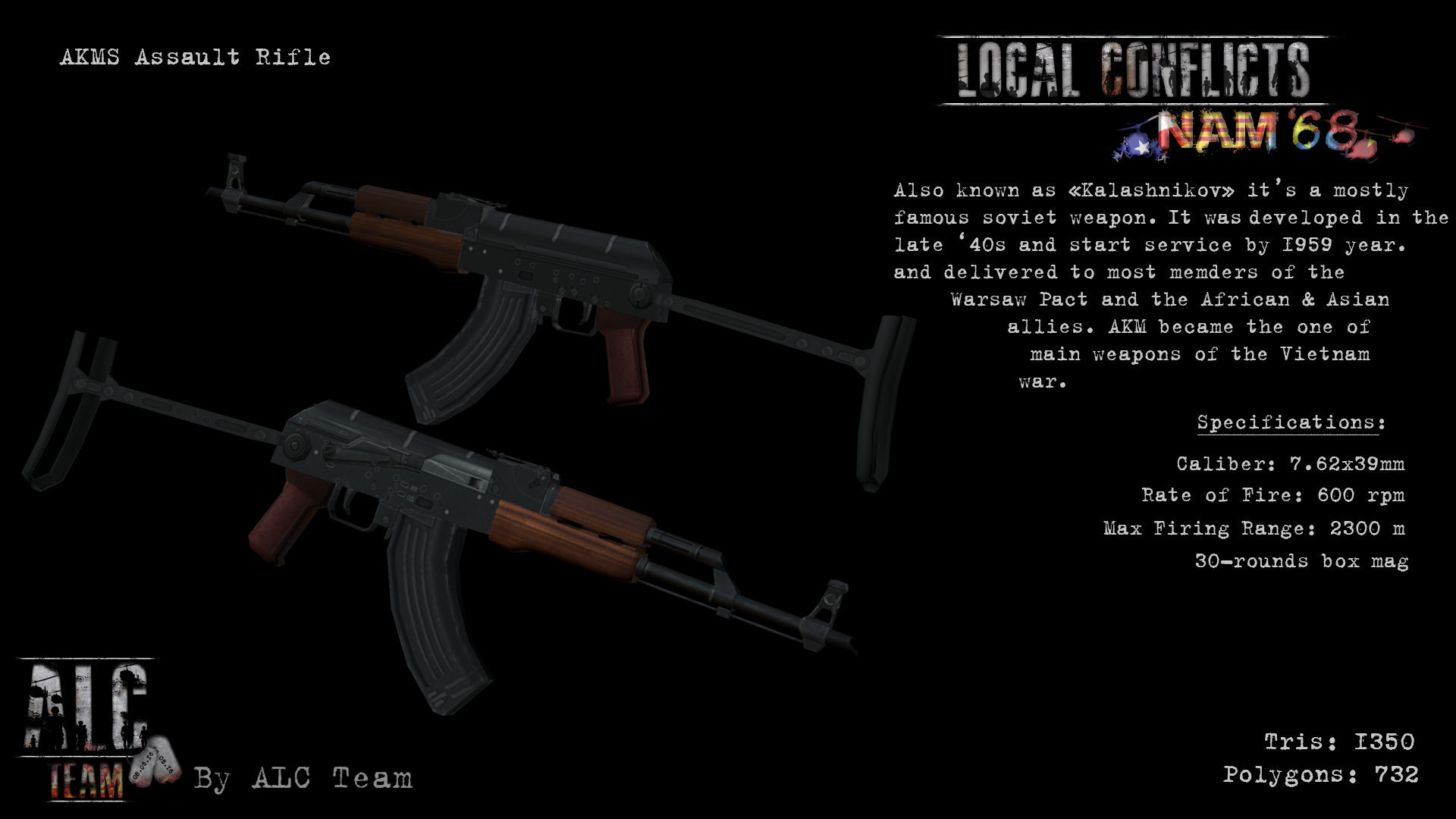 The next weapon it's a classic, vintage and oldschool rifle - M16A1 Assault Rifle. The one of main US Military weapons of the Vietnam war: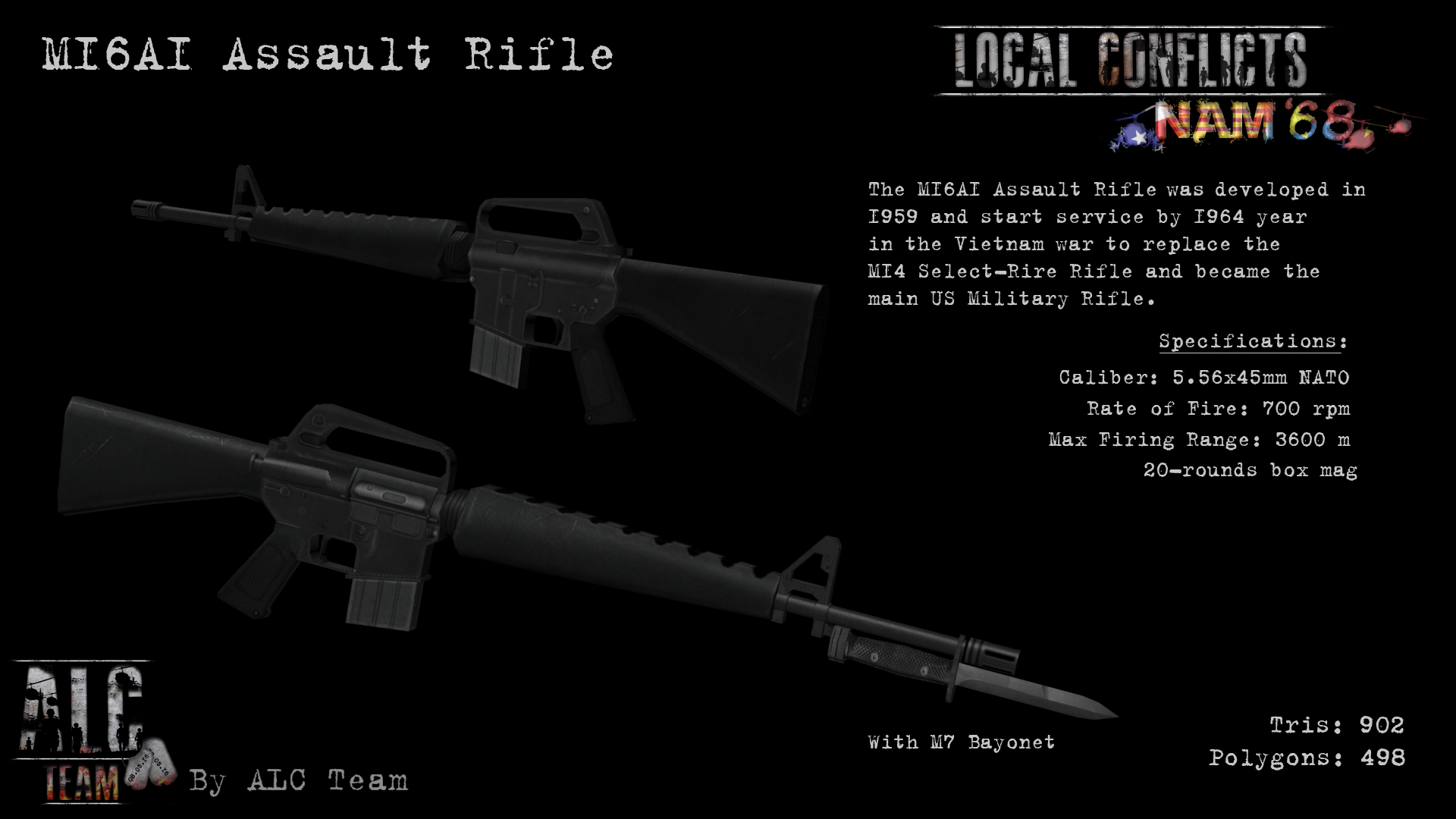 Oh yeah, meet with the one of the main weapons of this war - M60 Machine Gun also known as «The Pig». The US Military squad machine gun which also was set on the vehicles like M113A1 «ACAV» APCs and M151 Ford MUTT Jeeps. With the M60C modification machine gun was set on helicopters like classical UH-1 Huey.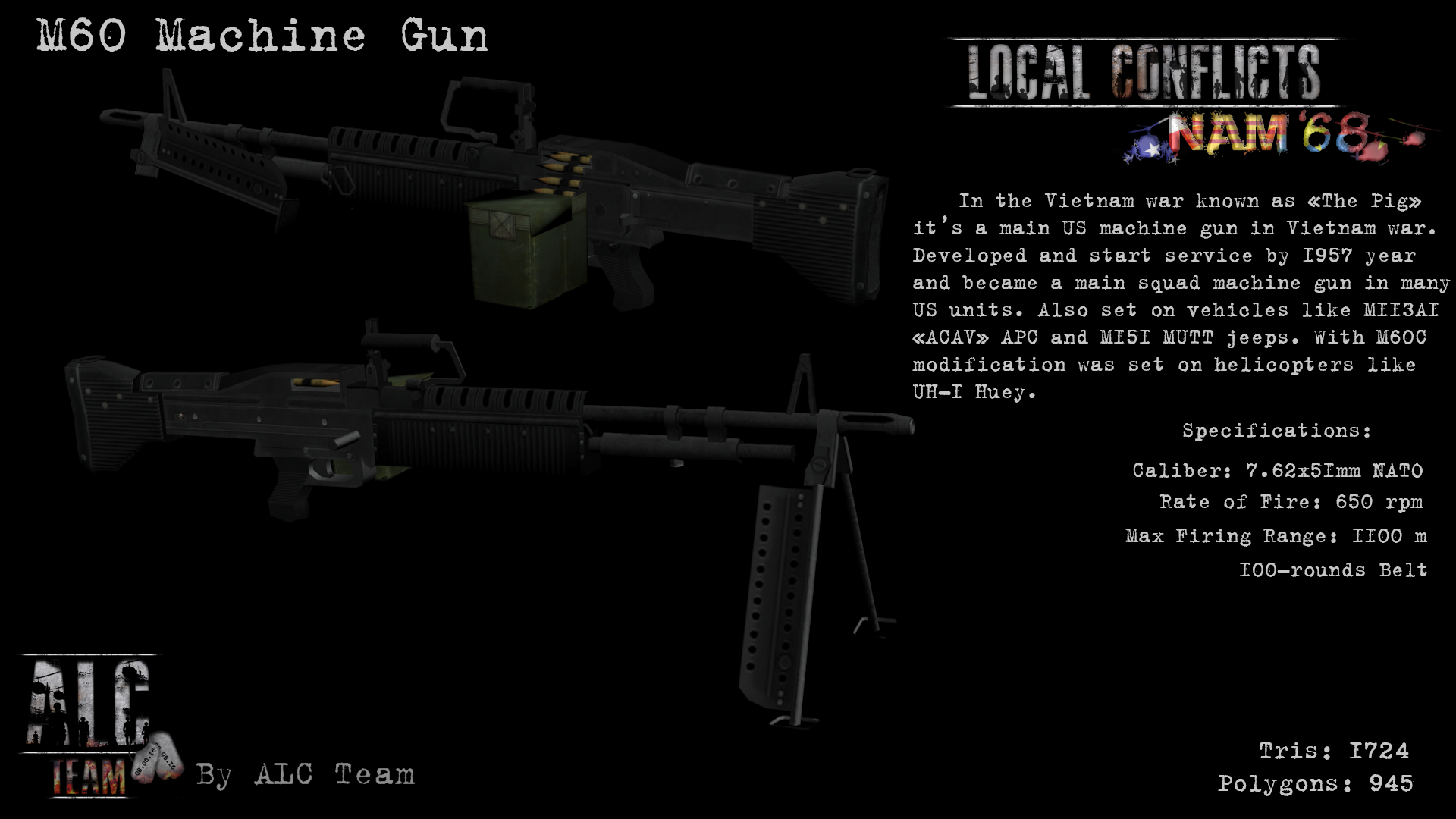 A famous US grenade launcher or «portable mortar» - M79 Grenade Launcher aka «Thumper» or «Blooper» in US Military in Vietnam war. You can know this grenade launcher by the «Apocalypse Now» movie or «The Phantom Blooper» book: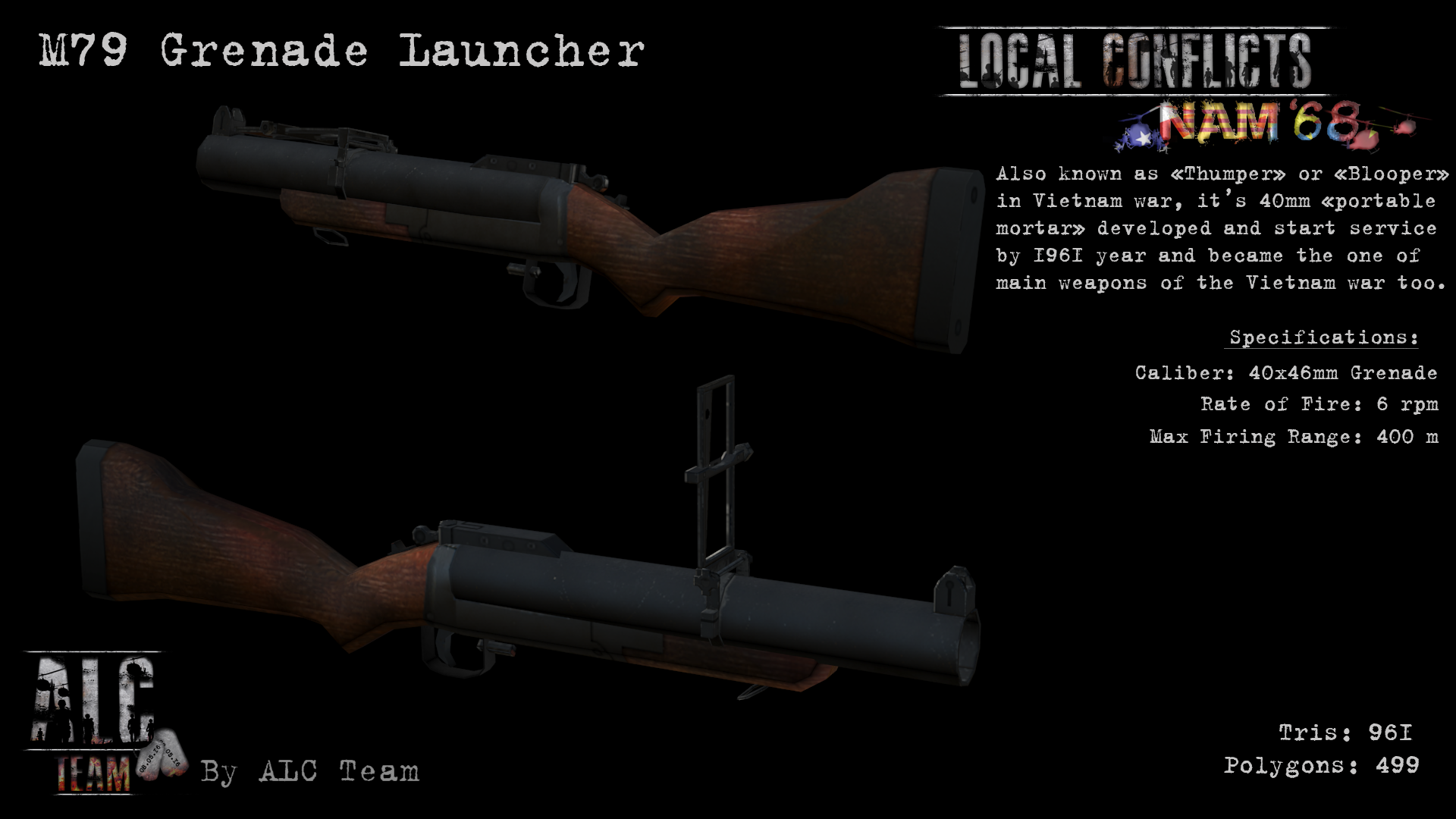 And last weapon is .50cal Browning M2HB Heavy Machine Gun which serves from World War I untill this days. He had many employments like as Anti-Aircraft machine gun, River Patrol Boats machine gun, secondary or primary machine gun on APCs, IFVs and some tanks etc: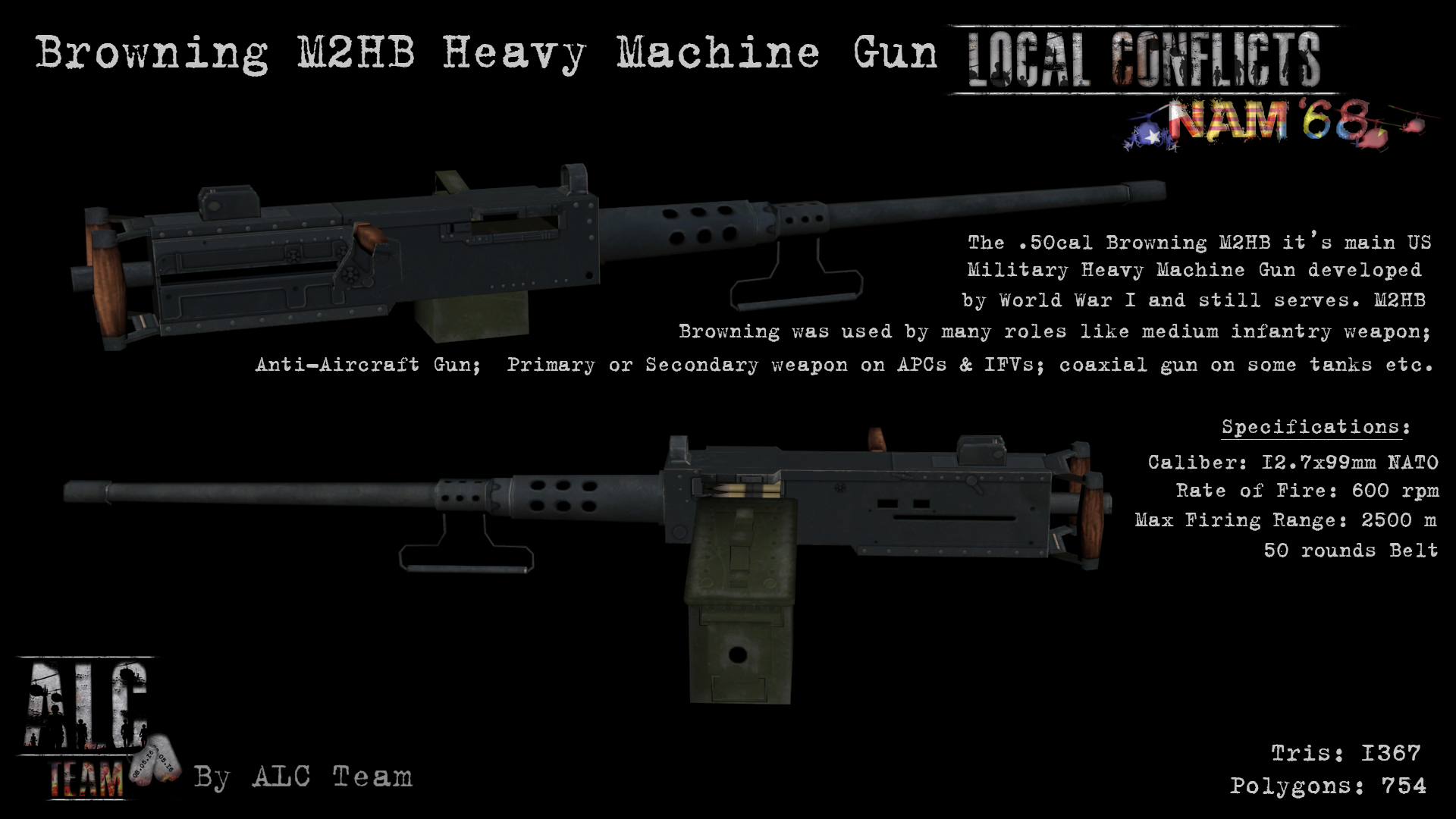 What do you think about this? Write the comments!
---
But that ain't all! We also want show to you some grenade stuff. As you can see: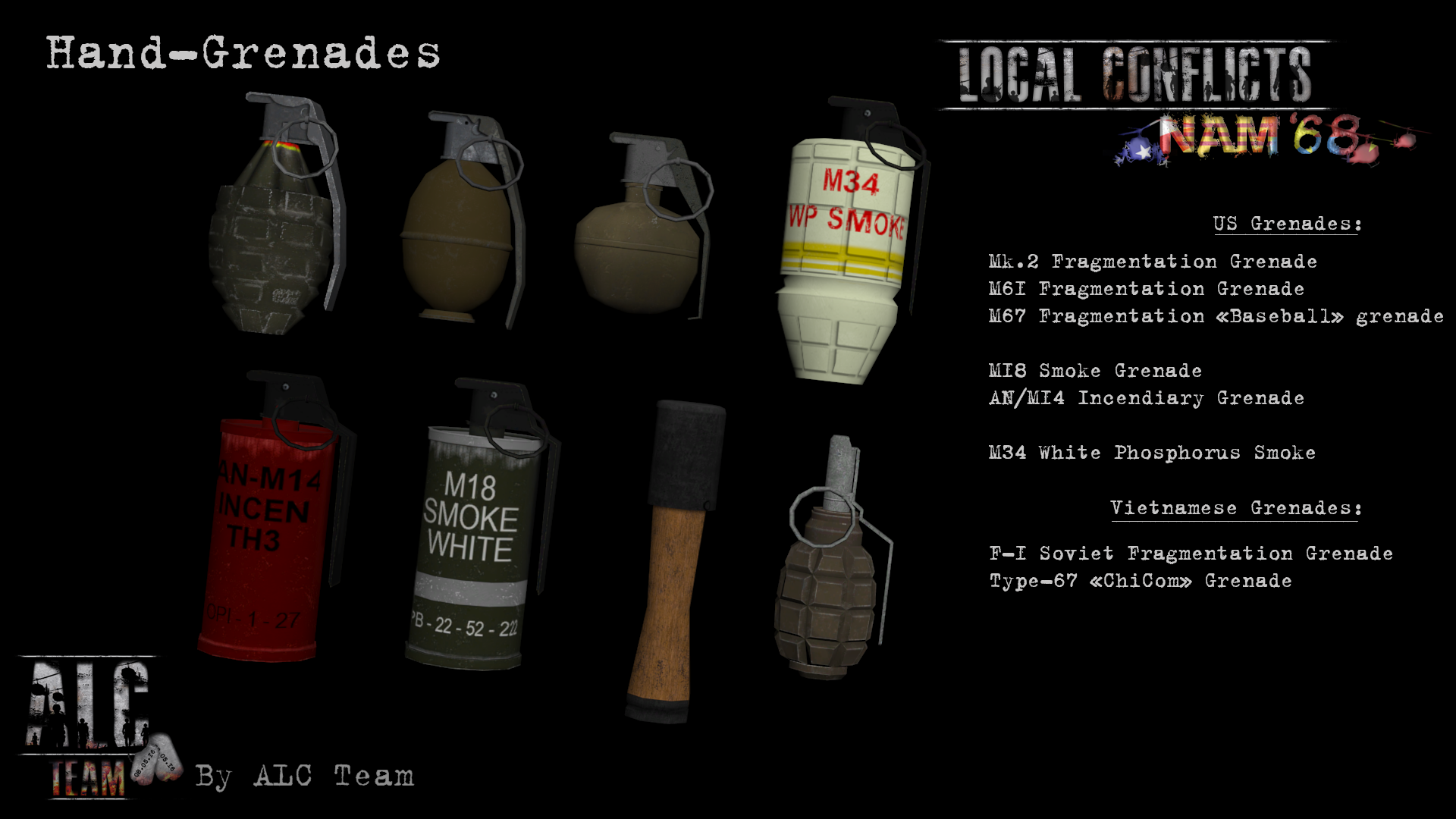 ---
Some words about weapon ammo sistem:
We don't like the originally weapons ammo like SMG, Rifle and Machine Gun ammo packages. Weapons ammo will be divided to main calibers which can have individual parameters like damage, accuracy, scatter etc. It's more close to realistic and diversity.
Thats all. Thanks for attention and wait the more updates!
Sincerly, ALC Team.