Time for Change
Feedback and Bugs
Some of you may or may not have played the Tomb of Jarahcon v2.0 pre prelease map (that I unintentionally released 1 year and 1 day after the last map version)
I got a lot of feedback and bug reports about it and I really wanted to thank you for that.
I also found a lot more bugs by myself, but there are sill major stability issues like game crashes that happen for no real reason.
If you find any bugs, please please write them down in the forum. It helps making this map a lot better and stable. Oh and while I'm on it, Feedback, criticism and suggestions are always wanted!
Progress and Changes
Progress is going ok for this busy time of the year (exams and projects).
I started implementing a new Inventory System which is _not_ full screen, but i think that will fit better into the game. Unfortunately there are no screenshots to show, except the system itself which can be found here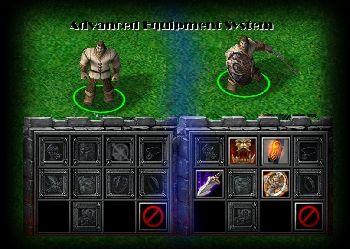 Some bosses got changed a bit and i rebalanced some of their abilities and stages and I really feel like the Master of Bones is now a really tough guy to fight, but i wasn't able to try him once :(
I recently found a cool model I could use from him on Hiveworkshop, but the animations don't look quite as good as i thought, so i may not use it at all.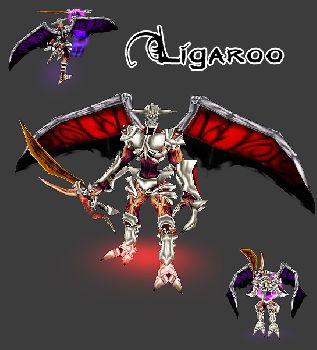 Updates to ModDB Profile
Just recently i made a cool screenshot and decided to put it into the header of the ModDB profile Page. I am trying to improve the quality of the content i upload and post here to increase viewer interest, since there is _nothing_ going on here :(
I was also trying to find the font that was used to write the old text in the map logo and thanks to this site it was rather easy! So now i can have some kind of consistent logo or text on every screenshot and other media.
The last thing new to the site is the Forum which can and should be used by players and fans to communicate bugs to me instead of using the comment section.
This was just my wall of text, see you next time.
PS: Doing game tests with anyone who wants, so leave me a message or similar.