Monstrous Monsters, heroic Heroes and item filled Inventory!
I know what you want! Itemization! First of all I have to say that more items are not actually a good. I flooded the map with a lot of different items that were just simply uninteresting and crap after all.Examples of those would be: Ring of Constitution, Ring of Focus, Ring of Blablabla...
Those items are not really interesting and do not meet the new standard level for items, so i removed them.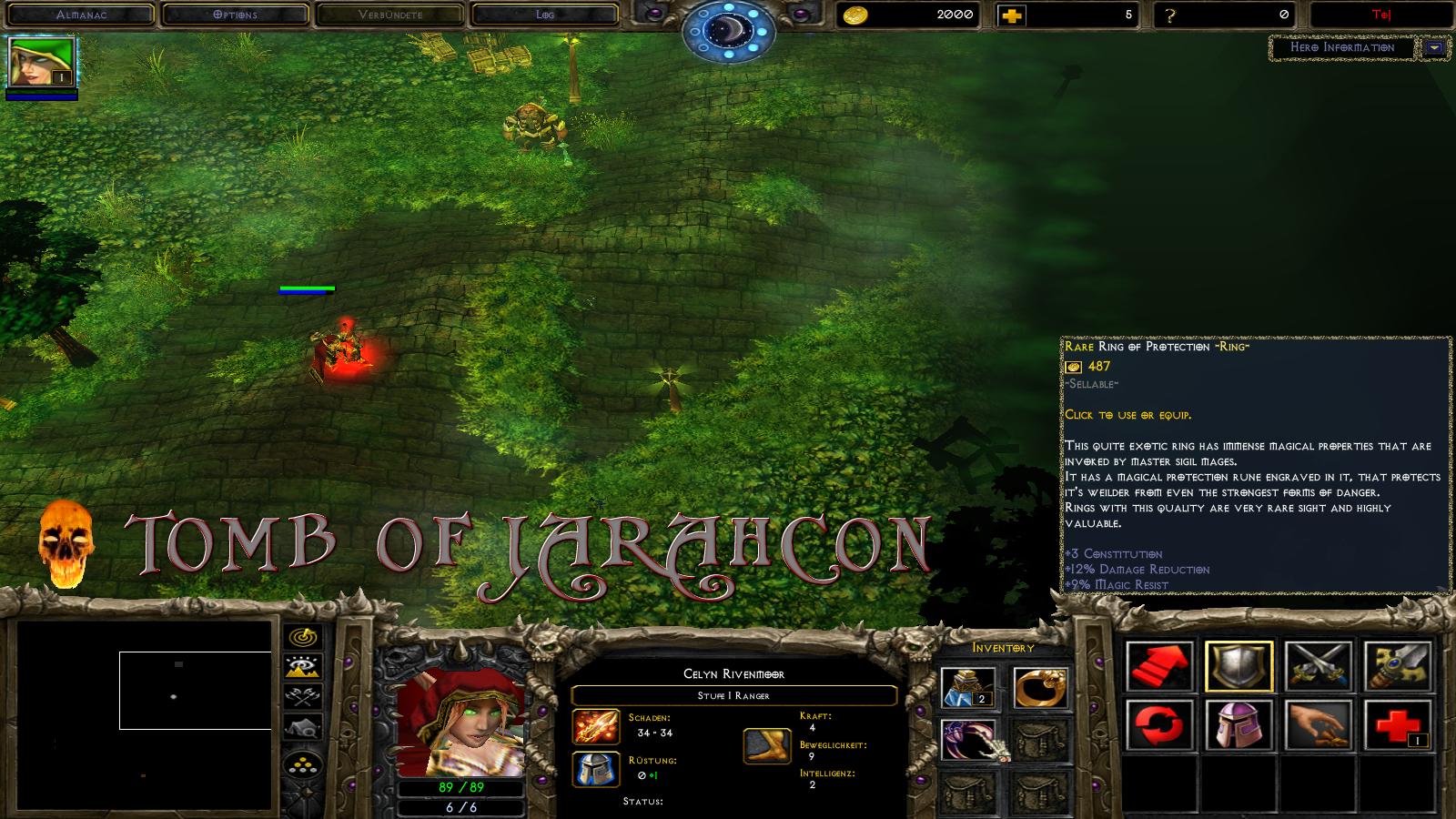 But those stats are not forever lost, but instead added to other items to give the player even more bonuses from a single item.This gives you better overall stats, but still allows you to customize your heroes stats and general direction you want to go.
Currently I do not want to show you guys how the actual inventory looks like, because that part is work in progress of rather bad quality. The icons do not have the same style and theme at the moment and are just disabled versions of common warcraft 3 icons.
I cannot say too much about the rune system. It might be possible to keep it, but I don't think anyone ever really liked and used it that much.
Old changes, revert! Balance Issues
Not quite what it says, but I decided that the current state of spells and their damage output was too low.
In the old version each stat that a specific ability used (e.g. Bow Skill for Multishot) has itself multiplied with the level of the skill. This means that with Level 1 Multishot each point you have put into Bow Skill basically increased the damage by 1, at level 2 by 2 and so on. Now I added a base damage multiplier of 5, meaning that the stat now gets added by 5 + the level of the ability so that 1 point in Bow Skill now increases your level 1 Multishot damage by 6, level 2 increases by 7 and so on.
I made this change, because it felt too weak to level up those stats in the early levels, because they did not add enough damage to the skill.
Furthermore I reduced the maximum hitpoints you gain from strength about 50%, but I also made the Constitution stat now give you 9 maximum hitpoints.This does reduce the initial hitpoints of every hero by a small amount, but it also makes constitution a better stat. At high levels you will have less hitpoints than before, but I will add those defensive stats to items, so that you have to decide to go for a glass cannon build or have more hitpoints.
There was a bug/feature I didn't intend to have. The difficulty level was actually 1 stage less than you selected. This means on Daydream difficulty you had the base stats of all monsters which was 0 bonus. Now you have a 1 bonus to them. I did this to boost the monsters stats in relation to the skill damage increase.
Candys for your eyes! Visual Improvements
I removed the last traces of the armor stat that warcraft 3 uses and now the damage reduction stat of heroes and monsters can be seen in the normal interface. It is shown as the green bonus armor that we know from warcraft.
You can see the difference here
Before bonus damage reduction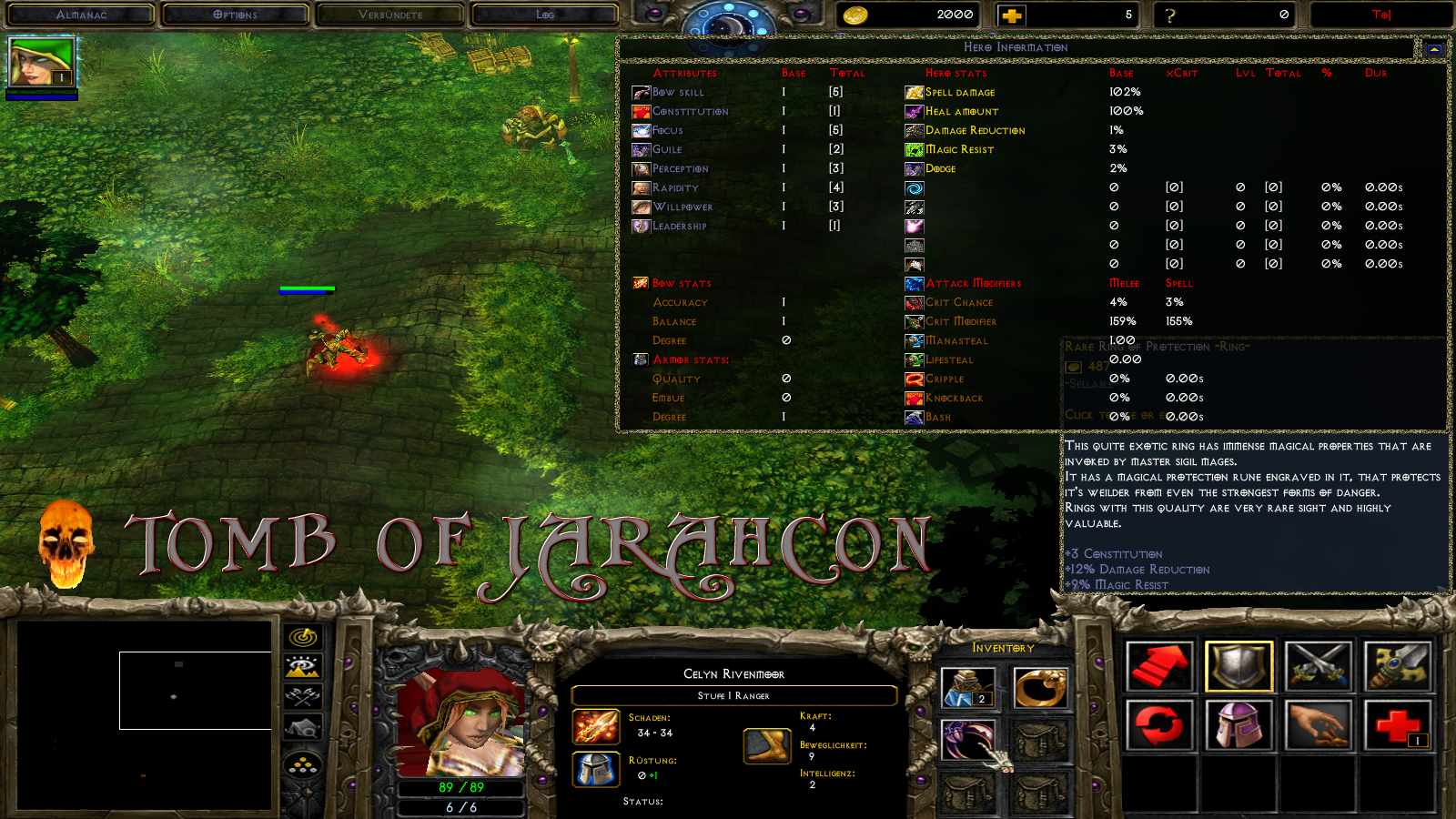 After Bonus damage reduction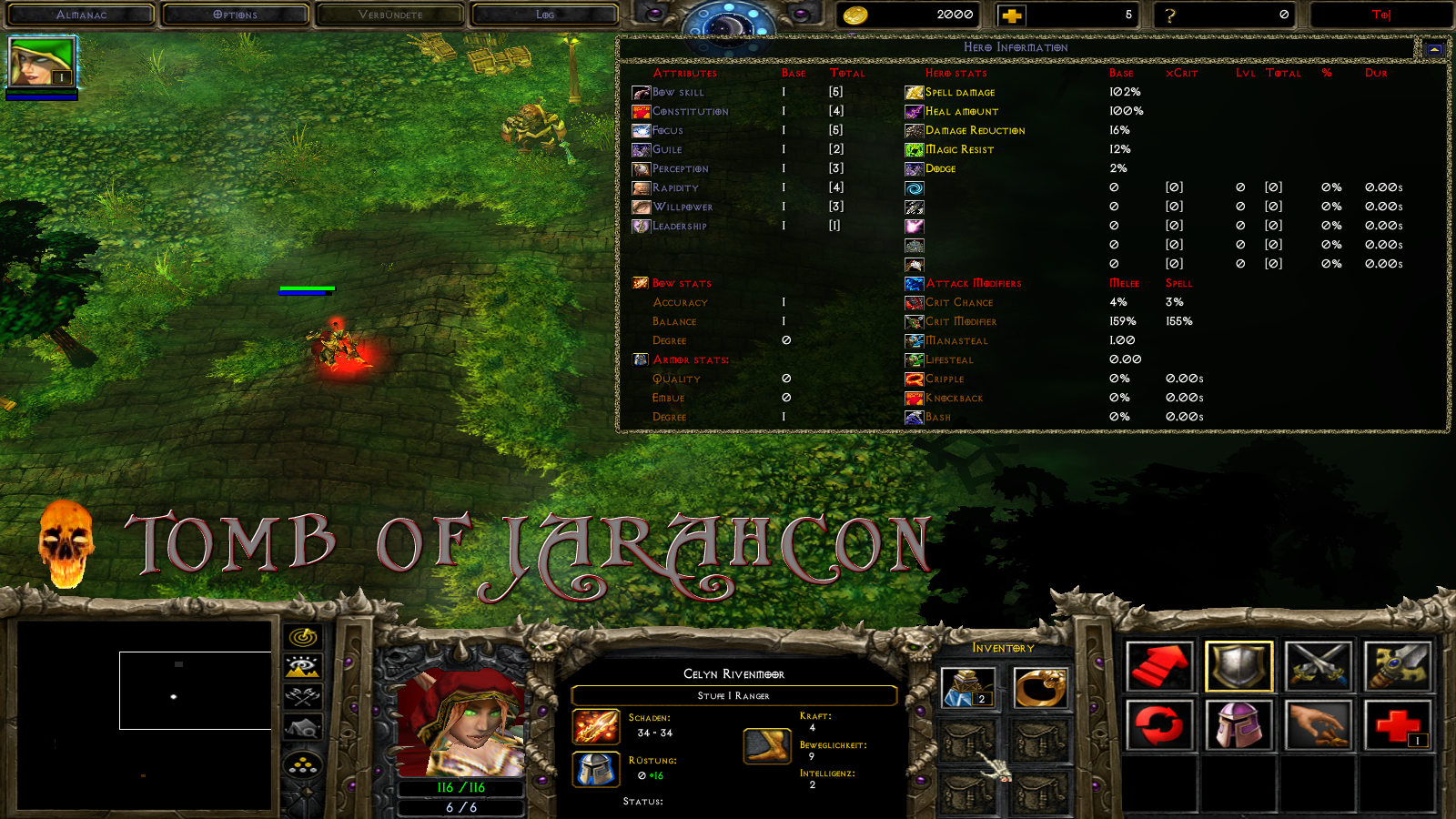 The last thing I can tell you for now is that i am adding a few more effects on casting animations from our heroes. You might have noticed that the Barbarian in the 2.0 pre release version had some animations missing and some effects just looked plain wrong. I will fix this in an eye pleasing manner.
Jarahcon the 3rd greater evil