Ahoy!
It is now the moment for the parrot to fly by itself, hope your enjoy the ride...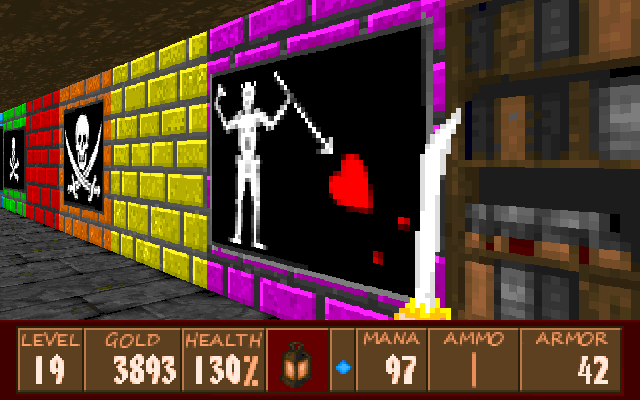 The game can be downloaded here.
As the death is permanant, remember to save your progress on regular basis, and also a fixed saved game at each start of level is recommended. As for the level ratios, I am not sure it is possible to get 100% on each level... Do your best to aim the highest score.
After a long developement the game is ready is its 1.0 version. Bugs can be reported, I will collect and fix them for the 1.1 version. Any other feedback is welcome too.
Greetings