Patch 1.1 is out! Its purpose is to rebalance the skill costs and decrease difficulty to some extent.
It also fixes some minor bugs, most annoying being the automap crash. Herebelow the full details.
The file is stand-alone (no need for the 1.0 version). Updated pdf documents are embedded the doc subfolder.
A video showing various moments of gameplay is also posted in this occasion.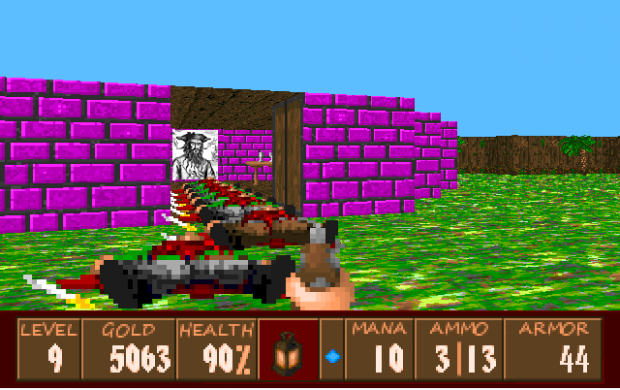 -----
Version 1.1 Changelog
Costs adjusted for the following skills:
(29) Headshot 14000 => 8000
(33) Enchanted blade 15000 => 10000
(49) Piercing shot 13000 => 9000
(54) Musket clip increase4 10600 => 8600
(55) Musket clip increase5 18600 => 10600
(59) Automatic rifle 15000 => 11000
(79) Angel 14500 => 7500
(92) Teleport 15000 => 8000
(94) Miner 3800 => 2000
(95) Plunderer 1000 => 800
Bug fix in automap
Bug fix in level 5
Bug fix in level 7
Bug fix in level 8
Levels 2, 9, 10 and 15 were slightly adjusted to ease their difficulty
Minor graphicals fixes