Welcome to the third (and long overdue) Dev Report for The Daimyo Era mod. Today, we will be looking at the Kyushu Daimyo lore and focus trees.
Kyushu Daimyo lore:
Following the 1926 Economic crash, the island of Kyushu broke away from the control of the Tokyo government. Originally headed by the appointed governor, a military coup broke out, leading to the rise of a formerly unknown second-lieutenant by the name of Hideki Tojo. Kyushu's government became strongly influenced by the ultra-nationalist fascist movement in Europe; especially by the staunch, anti-communist Nationalist German Workers' Party of Hermann Göring located in Bavaria. Tojo's regime was that impressed by the German nationalists, that they purchased 5000 surplus Gewehr 88/05 rifles and adopted a new model of armaments built around the German rifles. By 1932, the newly armed Kyushu Army had seized control of the city of Hiroshima and destroyed the ruling clique there. However, the Kyushu government was beaten back by the Osaka and Tohoku cliques. Now, the Kyushu clique has recovered from its defeat and is ready to claim total control of Japan.
Kyushu Focus Tree (descripions will come later)
The focus trees for Japan are different as they include a hybrid industrial/military expansion branch.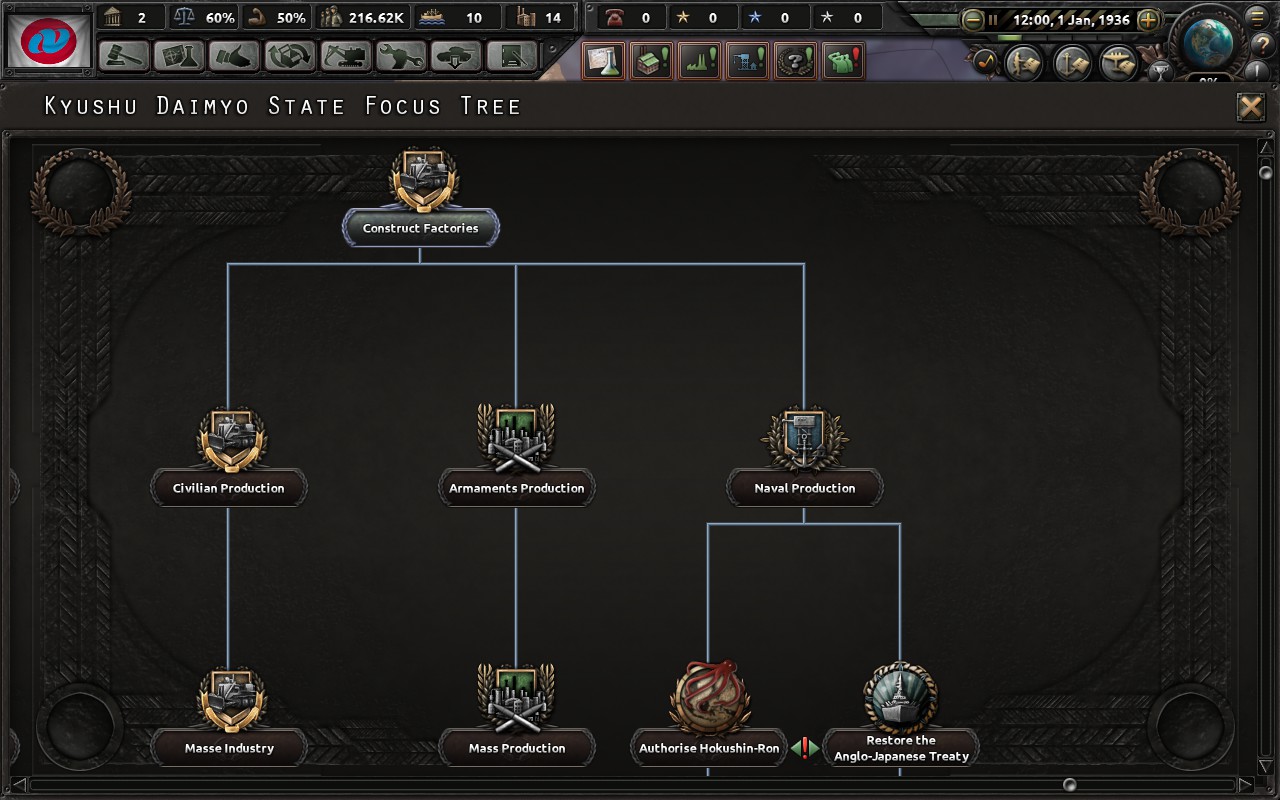 Here, Kyushu deals with a rapid armaments program; through industrialisation of Kyushu's arms factories and civilian industry. They also put a heavy emphasis on their navy; with it being the third strongest navy in Japan behind Tokyo and Okinawa.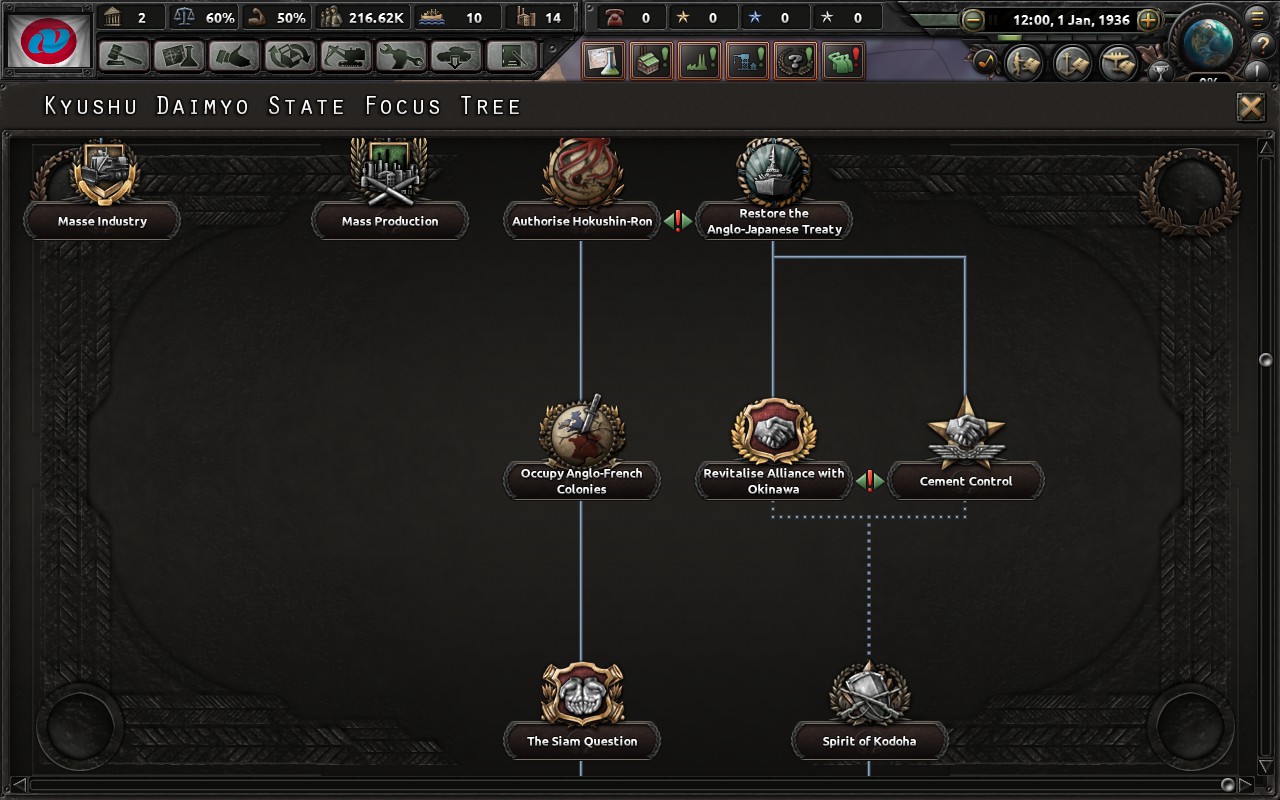 Here, Kyushu can choose to strike into the Pacific following Hokushin-Ron or carry out a strike into Asia.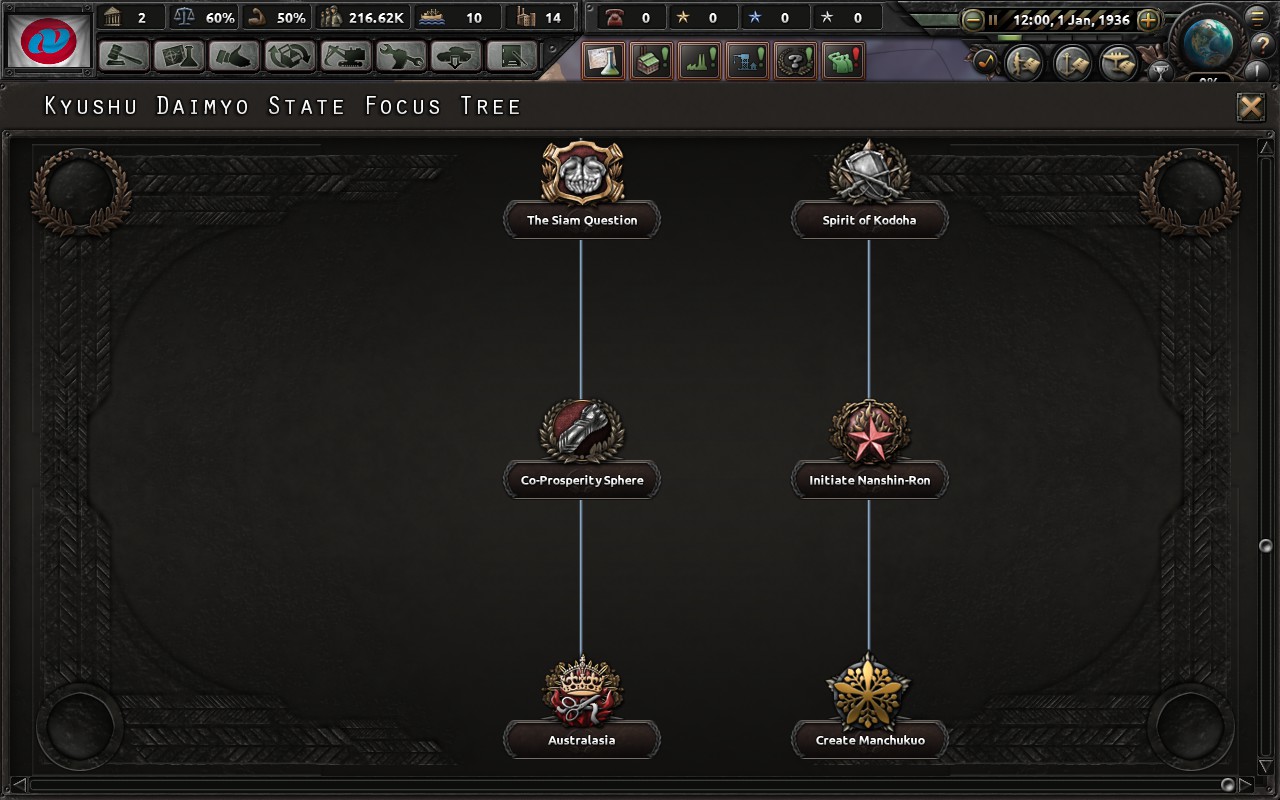 Both routes allow for Kyushu to from a puppet government in occupied territory; Australasia in Australia and New Zealand, and Manchukuo in the occupied Qing Territories.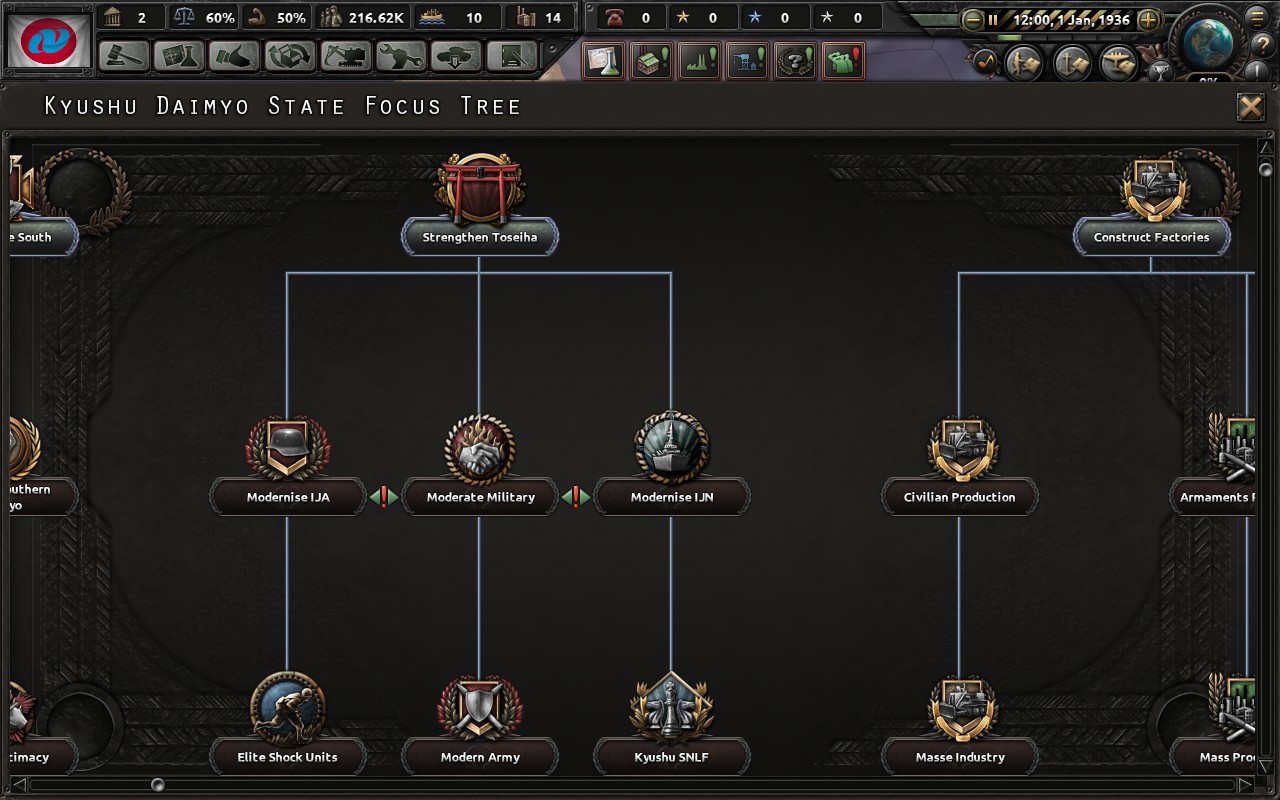 Kyushu can also choose to modernise either the army or the navy, or choose to moderate the military and create a smaller, but more potent army.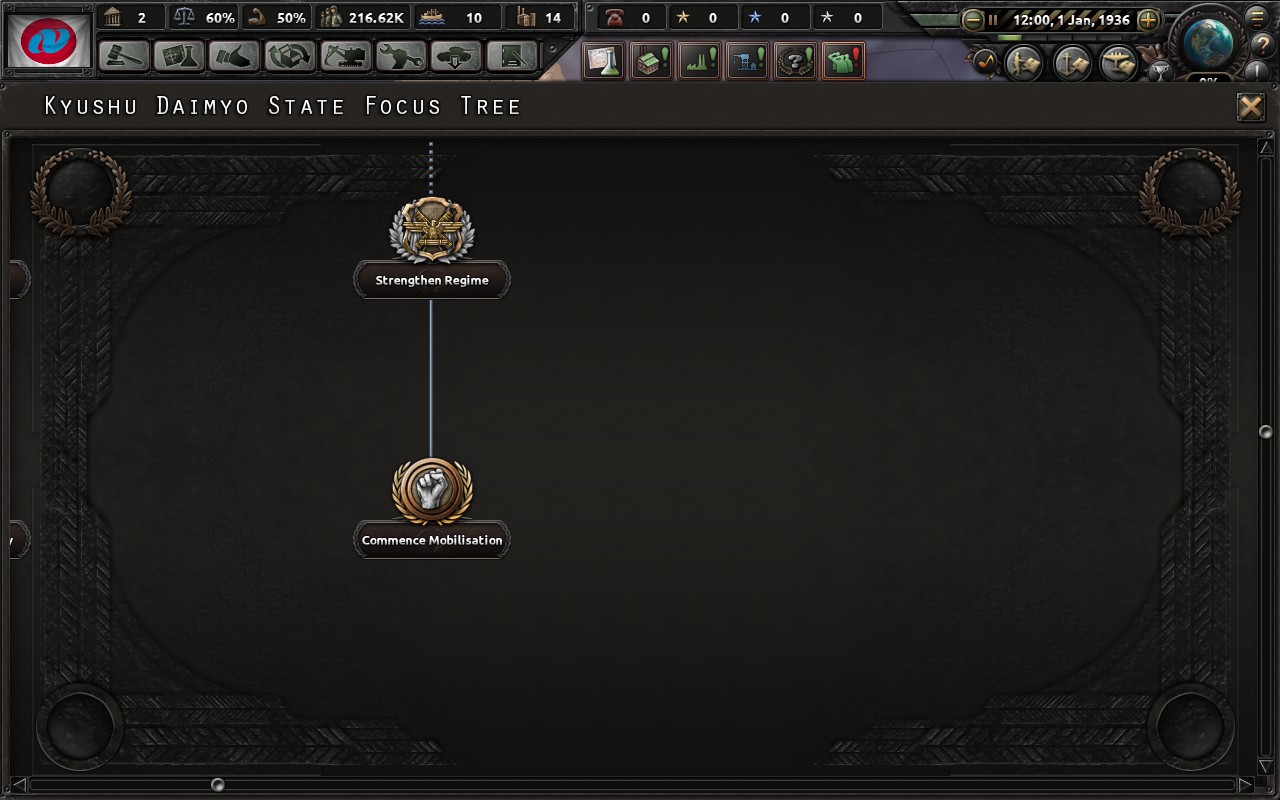 With the modernisation complete, Kyushu can enforce total control of their state.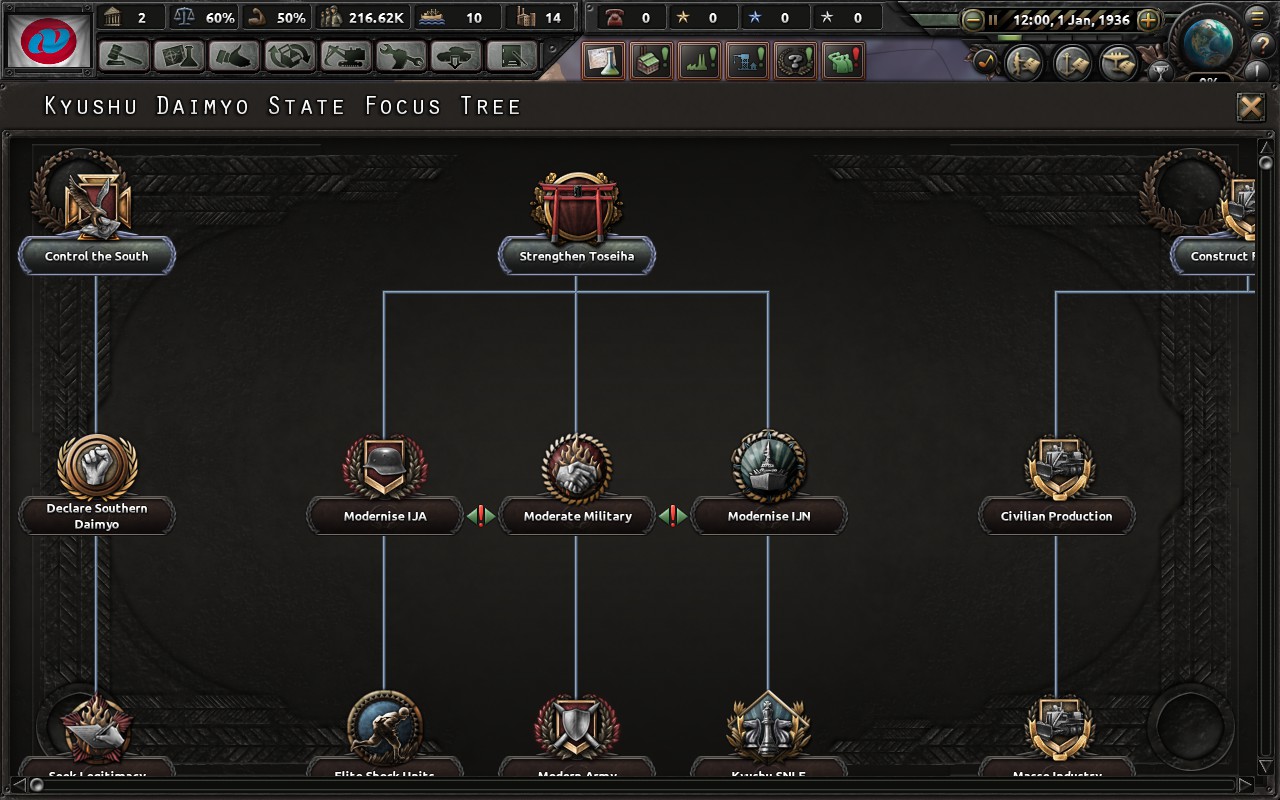 The final branch deals with the reconquest of Japan.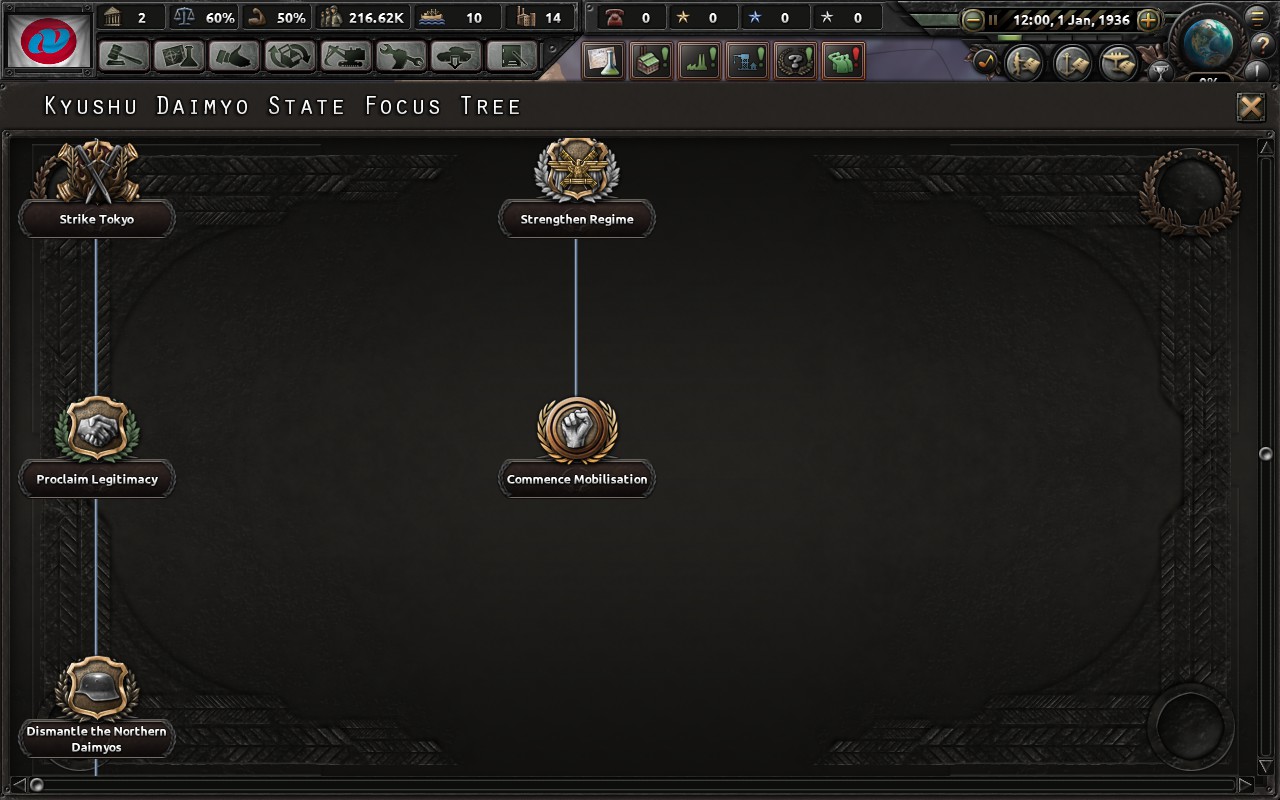 After capturing Tokyo, Kyushu will be able to proclaim the legitimacy of their government.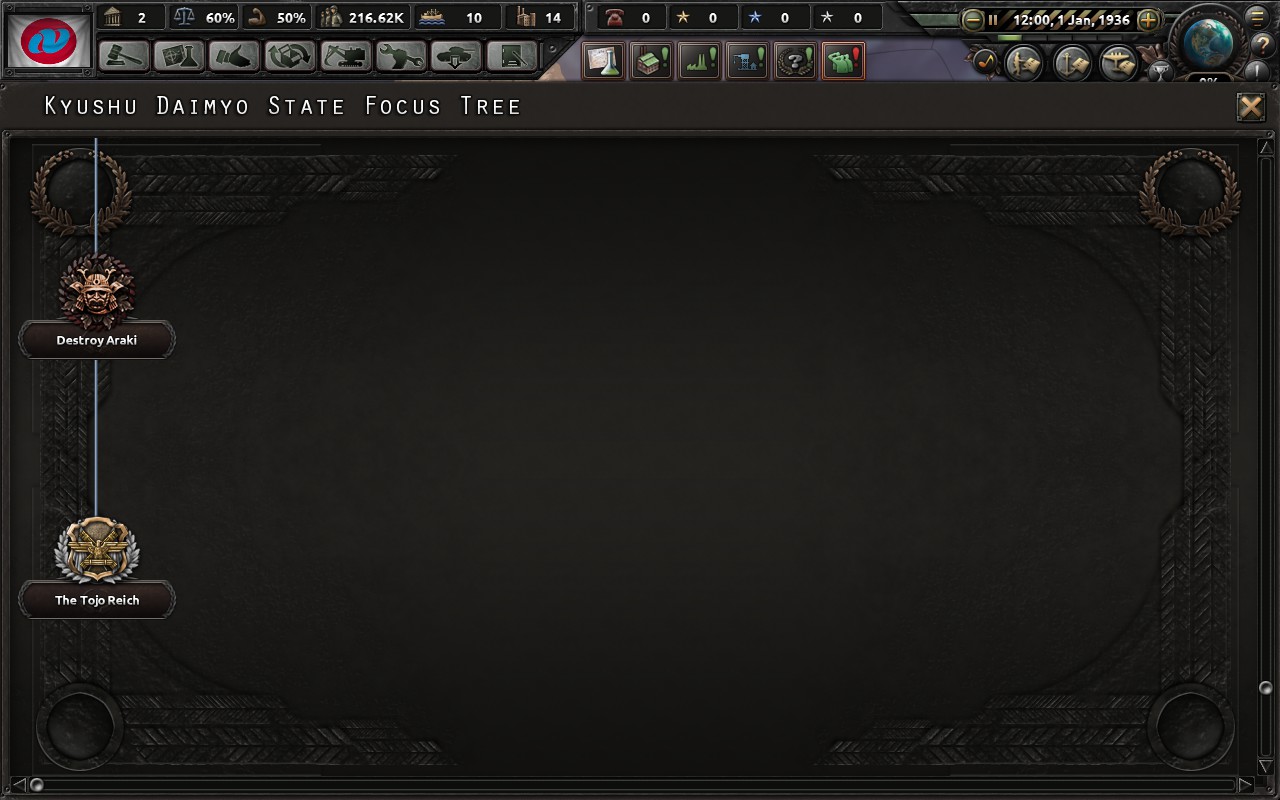 The final act is to destroy the rival Kodoha clique in Hokkaido.
Well, hope you enjoyed this dev report. I hope you enjoyed.